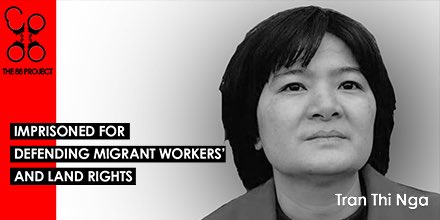 Vietnam Free Expression Newsletter No. 17/2019 – Week of April 22-28
Greetings from The 88 Project! We are bringing you news, analysis, and actions regarding human rights and civil society in Vietnam during the week of April 22-28. Journalist Le Anh Hung has been transferred back to prison after an evaluation at a mental health hospital. Truong Duy Nhat– a blogger and former political prisoner kidnapped from Thailand and recently located in prison in Hanoi– has been denied supplies in prison. Three people were arrested this week: Tran Thanh Giang, a Hoa Hao Buddhist, and Facebookers/peaceful protesters Nguyen Chi Vung and Vo Thuong Trung. This week, we remember the arrests of several religious activists, as well as land and labor rights advocate Tran Thi Nga, on her birthday. A supporter of veterans was attacked this week, as were seven Protestants in Bac Giang province. And a man in Hau Giang province was "invited" to work with authorities regarding a poem he wrote about the administration's anti-corruption campaign. In news and analysis, read reflections on the conflict over Tam Dao National Park, music censorship, and gender equality. Check out the trailer for our interview with dissident writer Pham Doan Trang, here! The interview is part of our forthcoming interview series with female activists in Vietnam. Take action for Tran Thi Nga by signing Action by Christians for the Abolition of Torture (ACAT)-France's petition.
Please subscribe to the newsletter!
HUMAN RIGHTS & CIVIL SOCIETY
Prisoners of Conscience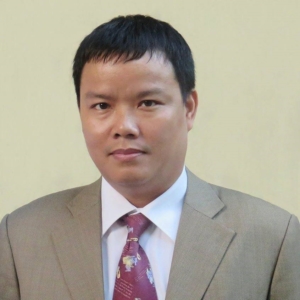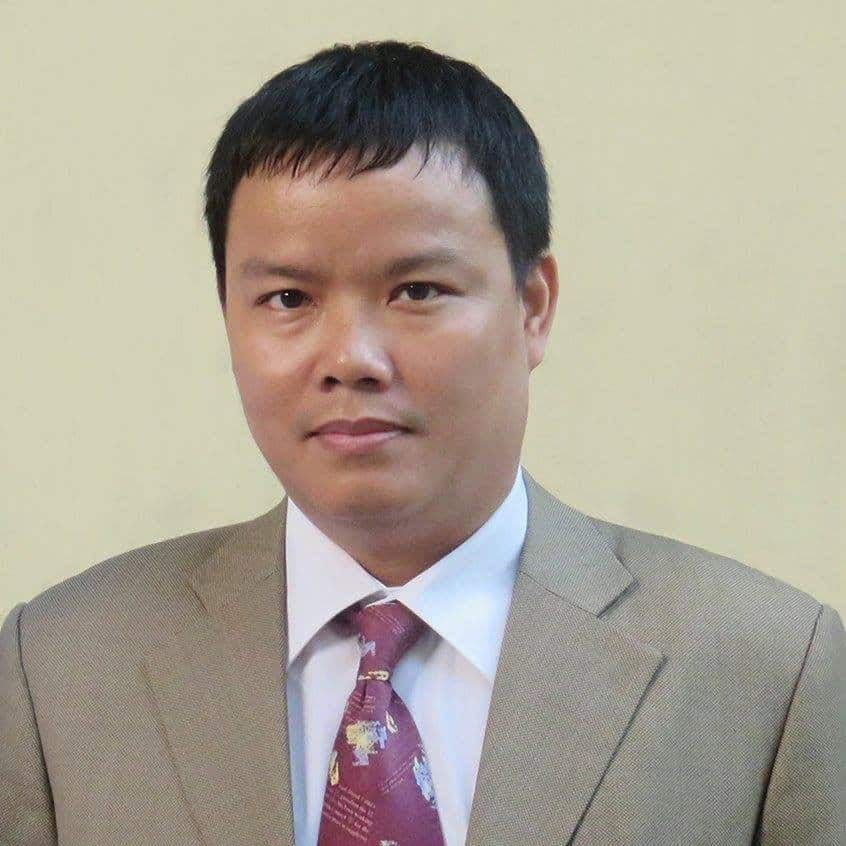 On April 24, prison authorities transferred Le Anh Hung back to prison after an evaluation at a mental health hospital. His lawyer has requested a copy of the evaluation report. Hung's mother has not been able to meet with him since his transfer to the mental health facility. Hung had protested against wearing handcuffs and a prisoner uniform, as he has not yet been convicted of any crime. He is still under pre-trial investigation under Article 331 of the 2015 Criminal Code ("abusing democratic freedoms") after his July 5, 2018 arrest. Hung, a writer for many media outlets, including Voice of America, is a member of the Independent Journalists' Association.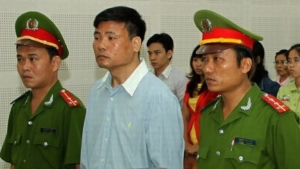 Former political prisoner, Truong Duy Nhat, at his 2014 trial. Source: AFP Photo/Vietnam News Agency
Authorities have denied Truong Duy Nhat supplies. Nhat, a blogger and former political prisoner, was kidnapped from Thailand in January where he was attempting to seek asylum, and was later located in prison in Hanoi. Nhat's wife, Cao Thi Ngoc Phuong, and writer Xuan Nguyen Pham attempted to visit Nhat on April 22 but were barred from seeing him and could only leave some money for him, not supplies. However, in March, his wife was able to leave some supplies for him. A prison official told them that there was an order prohibiting them from sending supplies. She tried to investigate the matter further, but could not obtain more information about that order.
Tran Thanh Giang, a Hoa Hao Buddhist and religious activist in An Giang province, was arrested at around 4:00 pm on April 23, 2019. The public security of An Giang province raided his private residence and took him away without an arrest warrant.
On the same day, the authorities in Bac Lieu province stormed into Nguyen Chi Vung's private residence and arrested him at around 10:00 am. He will be detained for four months, according to his detention order, on the accusation of "conducting propaganda against the Socialist Republic of Vietnam." He was detained after participating in the national June 10, 2018 protests over two draft laws on Cybersecurity and Special Economic Zones, as well as being detained ahead of anticipated protests in September. He is also active in sharing his views on national issues on his Facebook.
On April 25, Dong Nai province police arrested Vo Thuong Trung, a resident of Long Khanh town. He allegedly participated in a peaceful protest during national demonstrations in June 2018, as well posted social and political commentary on his Facebook account. The charges against him are unknown.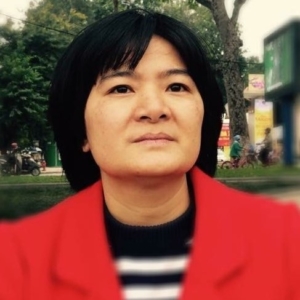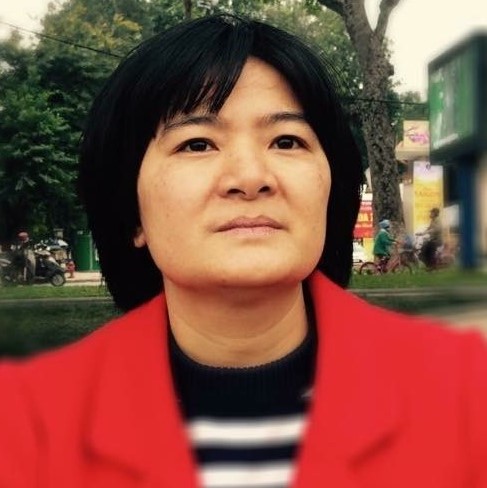 This week, we wish a happy birthday to labor rights activist Tran Thi Nga. Unfortunately, this is her third birthday behind bars and away from her two young children. She became an activist in part after her own experience as a migrant laborer in Taiwan. She was arrested in January 2017 and later sentenced to nine years in prison, where she's faced difficult conditions, including death threats.
We also remember the arrest anniversaries of several activists this week: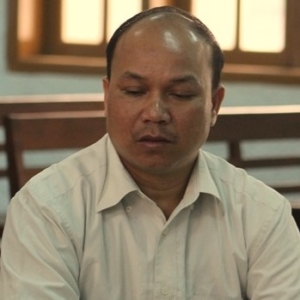 Pastor A Dao
Activists at Risk
On April 21, 2019, Nguyen Van Dieu Linh, an active supporter of the Redemptorist Church in Ho Chi Minh city, was beaten by a group of people wearing masks. They blocked Linh's way back from the church, threatened him, asking him not to participate in any "nonsense" activities the next day. What they meant was an event organized by the Redemptorist church for disabled veterans, who are not recognized as veterans by the authorities because of their service in the Republic of Vietnam before 1975. Linh has a long history of being harassed. In 2017, strangers attacked Linh and broke his fingers. In 2018, the authorities also interrogated him about printing a T-shirt with a logo protesting against the law on Special Economic Zones. He was also required to work many times with the security forces of Thu Duc Ward, Ho Chi Minh City, who asked him to stop his charity activities.
Dinh Van Minh, 71, a resident of Hau Giang province, was invited on April 22, 2019 to work on the content of his poetry, namely "Gui Dot Lo Dang Tong" (tentatively translated as "To the anti-corruption campaign by the Party General"). His poetry, writing in a humorous style, was about the anti-corruption campaign that Nguyen Phu Trong, the President-General Secretary of Communist Party of Vietnam, has implemented. Minh's daughter, Dinh Thi Thu Thuy, posted his poem, as well as the public security's invitation, on Facebook.
Seven Protestants were recently assaulted by plainclothes agents in Bac Giang province. After moving into a house in the area, local police requested an administrative check. A few days later, 60 agents attacked the Protestant group in their home and destroyed personal property, including Bibles.
NEWS & ANALYSIS
Exploring Tam Dao National Park, Group Of Vietnamese Youths Robbed And Beaten By Unknown Men: "Groups of youngsters have also started to travel more frequently to Tam Dao to take pictures of nature's beauty. Some of those pictures, however, also showed the devastating damage that the resort's development project had created thus far. Hung's group attempted to do the same thing during the previous weekend: travel to Tam Dao and explore the rainforest's beauty. But its members tragically had a terrorizing encounter where they were robbed and assaulted. It was, however, quite peculiar that the attackers also forced the group to give up the passwords of their phones. Once able to gain access, they then immediately began reviewing all of the stored messages and photos at once."
These songs sneak investigative journalism past oppressive regimes: "In Vietnam, blogger Bùi Thanh Hiếu, who blogs as-Người Buôn Gió ('The Wind Merchant') wrote about Vietnamese politician and businessman Trịnh Xuân Thanh's prosecution and trial and the death of a 17-year old named Do Dang Du in police custody. The government may have succeeded in keeping the news out of the media (and Hiếu was forced to seek asylum in Germany), so it must have been frustrated when one of the songs peaked at #7 on the Vietnamese iTunes charts."
Men Still Have an Edge in Vietnam's Gender-Equal System: "A great deal of data shows that Vietnam is ahead of most other countries in gender equality. But in reality men still have a lot of advantages. An employment services business, Adecco Vietnam, says the average income of women in the country is $224 a month. It says that represents 81% of the average income of men. But women also do unpaid labor. When the workday ends, Vietnamese women have an average of five hours of work at home. They clean or take care of sick relatives."
COMING UP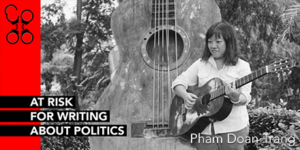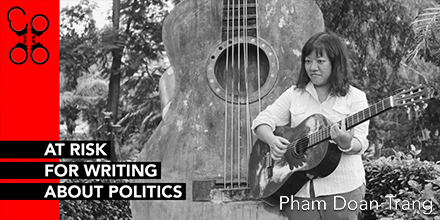 "…as long as there is freedom, there is development; and without freedom, there is no development…" – Pham Doan Trang, November 2018.We spoke to Doan Trang about what it's like being a female activist. The complete interview is coming soon! Watch the preview, here!
TAKE ACTION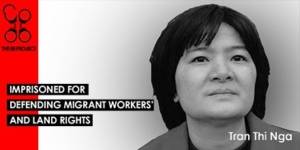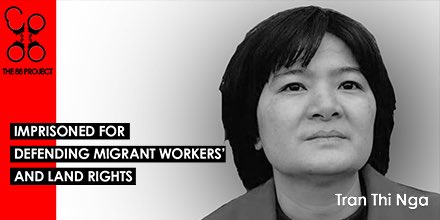 Take action for female political prisoner Tran Thi Nga: sign Action by Christians for the Abolition of Torture (ACAT)-France's petition demanding the French President raise human rights with the Vietnamese government and calling for the release of Tran Thi Nga, as well as political prisoners Nguyen Trung Ton and Le Dinh Luong. Sign the petition, here (available in English, Vietnamese, and French)!
© 2019 The 88 Project
https://the88project.org/wp-content/uploads/2018/07/tran-thi-nga_campaign.jpg
220
440
kayleedolen
https://the88project.org/wp-content/uploads/2019/01/88project.png
kayleedolen
2019-05-01 03:27:30
2019-05-01 03:27:30
Vietnam Free Expression Newsletter No. 17/2019 – Week of April 22-28