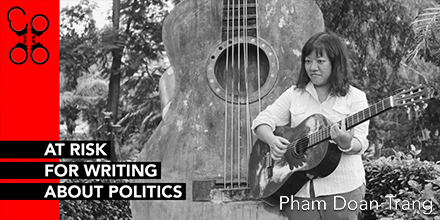 Vietnam Free Expression Newsletter No. 15/2019 – Week of April 8-14
Greetings from The 88 Project! We are bringing you news, analysis, and actions regarding human rights and civil society in Vietnam during the week of April 8-14. Authorities have arrested another driver, Tran Dinh Sang, who has been active in protesting traffic issues, such as Build-Operate-Transfer tolls. Twelve of the 15 Bien Hoa City protesters imprisoned for protesting bills on Special Economic Zones and Cybersecurity in June 2018 have been released from prison after completing their prison sentences. This week, we remember the April 2018 ten — ten human rights and democracy activists sentenced to a combined 96 years in prison last April. Lawyer Vo An Don, who worked on Me Nam's case, has been disbarred after a long legal battle. And a young student has refused to read a statement justifying the forced evictions in Loc Hung that affected him and many other families earlier this year. In international advocacy, read the latest report on the death penalty from Amnesty International, which puts Vietnam in the top five worst executioners during 2017-2018. And in the news, read about abuse against women in the garment sector in Vietnam and new cyberlaws across Asia. Coming up, we'll be releasing our first episode of our interview series with female activists! Please take action for political prisoner Huynh Truong Ca, who is suffering from many health issues while in prison.
Please subscribe to the newsletter!
HUMAN RIGHTS & CIVIL SOCIETY
Prisoners of Conscience
In the morning of April 9, 2019, the Public Security of Yen Bai city, Yen Bai Province arrested Tran Dinh Sang under the charge of "resisting officers in performance of their official duties" (Article 330 of the 2015 Criminal Code) when he was at home. Tran Dinh Sang, a driver, usually protests against traffic issues, such as the Build-Operate-Transfer tolls. His Facebook account, where he updates his activities, has attracted more than 100,000 followers. It seems like security forces have recently targeted drivers such as Ha Van Nam and Tran Dinh Sang, who have had a strong influence on netizens and have been active in anti-corruption activism.
Twelve of the 15 protesters in Bien Hoa City, Dong Nai Province, who were imprisoned for ten months after participating in the demonstrations against two bills on Special Economic Zones and Cybersecurity on June 10-11, 2018, were released from prison on the morning of April 10, 2019. They are:
2. Ho Cong Di
3. Diep Ut Tien
10. Pham Ngoc Huyen
11. Dinh Kha Ly
Tran Nguyen Duy Quang and Pham Ngoc Hanh remain imprisoned.
This week, we remember the ten activists sentenced to a combined 96 years in prison in April 2018.  A year later, seven of these ten activists remain in prison. They are from all parts of Vietnam, of all ages, and of varied backgrounds. They have been transferred to remote prisons, suffered from health ailments, had appeals of their sentences denied, and one was even allegedly forced to give false testimony against another activist. In this article, we update you on the some of the remaining prisoners' current conditions and reflect on the human rights situation in Vietnam in the year since the trials. Anniversaries of the trials of three of the remaining seven political prisoners tried in April 2018 were this week. They are: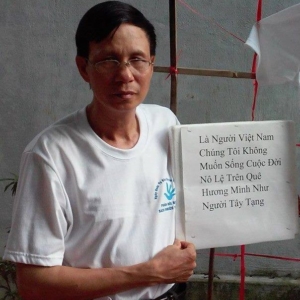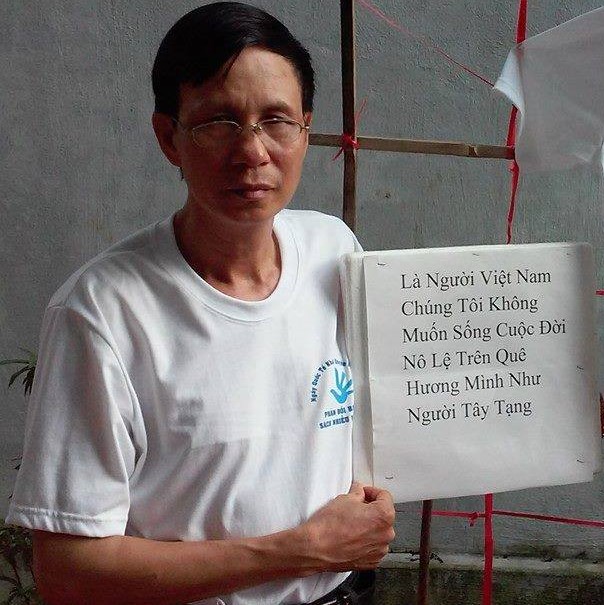 Nguyen Van Tuc, sentenced to 13 years in prison on April 10, 2018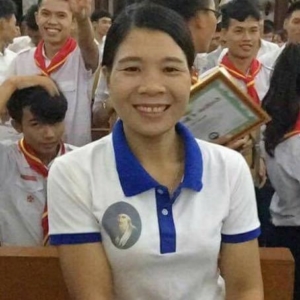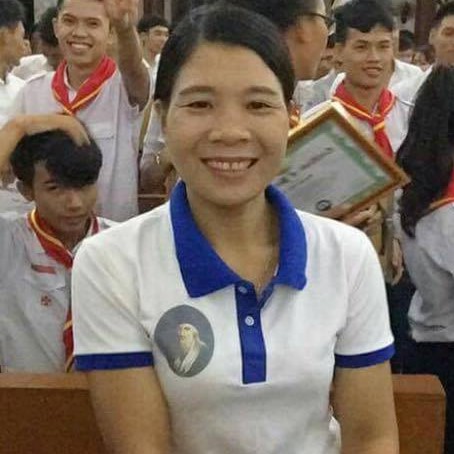 Tran Thi Xuan, sentenced to nine years in prison on April 12, 2018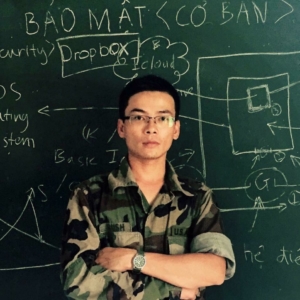 Nguyen Viet Dung, sentenced to seven years in prison (reduced to six on appeal) on April 12, 2018
Activists at Risk
Lawyer Vo An Don, who has represented political prisoners and victims of injustice, has officially and permanently been disbarred after an appeal of the previous decision to disbar him was upheld. Read more about his history as a the "farmer lawyer" and his long legal battle for his right to practice law, here.
Community at Risk 
A young student said he would not read a prepared propaganda statement justifying the forced evictions at Loc Hung gardens in January. His teacher had requested he read the document in front of other students, but the boy, who lost his home in the land confiscation, refused. After the evictions on January 4 and 8, hundreds of residents, many of them political activists and veterans of the former Republic of Vietnam, suddenly found themselves homeless, with neither compensation for the lost land nor the benefit of a resettlement program. The land has been under an ownership and price dispute between the local government and the households there for nearly twenty years. Read more about the incident and its legal implications, here.
International Advocacy
Even though global executions under the death penalty decreased significantly from 2017 to 2018, Vietnam was ranked in Amnesty International's recent report as one of the world's worst executioners, with 85 people executed in 2018. The report notes that "78% of all known executions were carried out in just four countries – Iran, Saudi Arabia, Viet Nam and Iraq." Information on the death penalty use in Vietnam is normally very difficult to obtain, and the death penalty is still used there in cases of economic and drug-related offenses, which is in violation of international law. More than 600 people are currently sentenced to death in Vietnam (as of the end of 2018). Read the full report, Death Sentences and Executions 2018, here.
NEWS & ANALYSIS
Revealed: women making clothes for west face sexual abuse: "About 2 million people are employed in Vietnam's garment sector, more than 80% of them women. But abuse – both on the way to work, and at work – is rife, the study found. Half (49.5%) of all 763 women interviewed claimed to have experienced violence or harassment commuting to and from their jobs. Separately, of the 43.1% who faced violence and harassment in the workplace, the majority (87.7%) described unwelcome verbal abuse and harassment, defined as inappropriate or offensive comments about their or someone else's body, sexual jokes or activities; 34.3% suffered physical harassment, such as kissing or touching, hitting, punching, or leaning; and 28.9% experienced non-verbal harassment such as obscene gestures, sounds or stares, or offensive emails, texts or behaviour that impacted on their safety, such as being followed home."
Sick And Injured Inmates In Vietnam Face Inadequate Medical Treatment, Torture: "In 2014, prisoner of conscience Dinh Dang Dinh, a teacher, passed away shortly after his release from prison. Dinh maintained his innocence until the day he died. He was collecting signatures of residents in his hometown to protest the government's plan to mine bauxite in the Highlands of Central Vietnam. Dinh was arrested in 2011 and sentenced to 6-year-imprisonment in 2013 for propagandizing against the state. When his health deteriorated, he received a pardon and an immediate release, but it was too late. His family alleged that the lack of proper medical care and the continued refusal to hospitalize Dinh during his incarceration contributed to his untimely passing."
The road to gender reform in Vietnam is long but necessary: "In 2015 the Committee on the Elimination of Discrimination Against Women raised concerns over the lower retirement age for women, the extensive list of prohibited occupations, discriminatory practices by employers based on maternity and pregnancy, the persistent gender wage gap, and the concentration of women in low-paid and unprotected jobs in the informal sector. The ILO raised similar concerns in the context of ratified conventions on non-discrimination. According to the World Economic Forum's 2017 gender gap index, Vietnam rates 69 out of 144 countries. The situation is less encouraging on the ratio of economic participation and opportunity, with women in Vietnam having 26 percent less opportunity to earn than their male counterparts."
Rise in Cyberlaws Across Southeast Asia Spell Bad News for Human Rights & Democracy: "Last year, Vietnamese legislators approved a cybersecurity law that tightens control of the internet. Having come into effect in January amid widespread protests that saw demonstrators being beaten and arrested last year, it gives the government sweeping powers to censor social media posts and the authority to force global technology companies operating in the country to hand over users' data, which they have to store locally. Many of these laws are vaguely worded, are overbroad in their scope and are widely open to interpretation – and abuse. Vietnam's new law, by way of example, stipulates that it is a crime to post material online that 'offends the nation, the national flag, the national emblem, the national anthem, great people, leaders, notable people and national heroes'."
COMING UP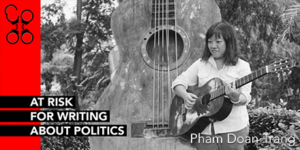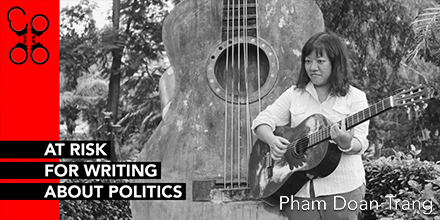 Is being an activist more difficult if you are a woman? We'll try to answer this question in our upcoming interview series with Vietnamese female activists. First episode coming soon! Click here for a preview.
TAKE ACTION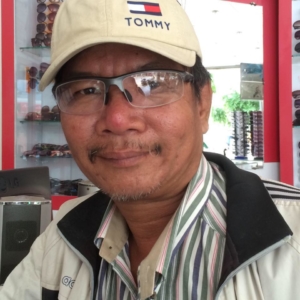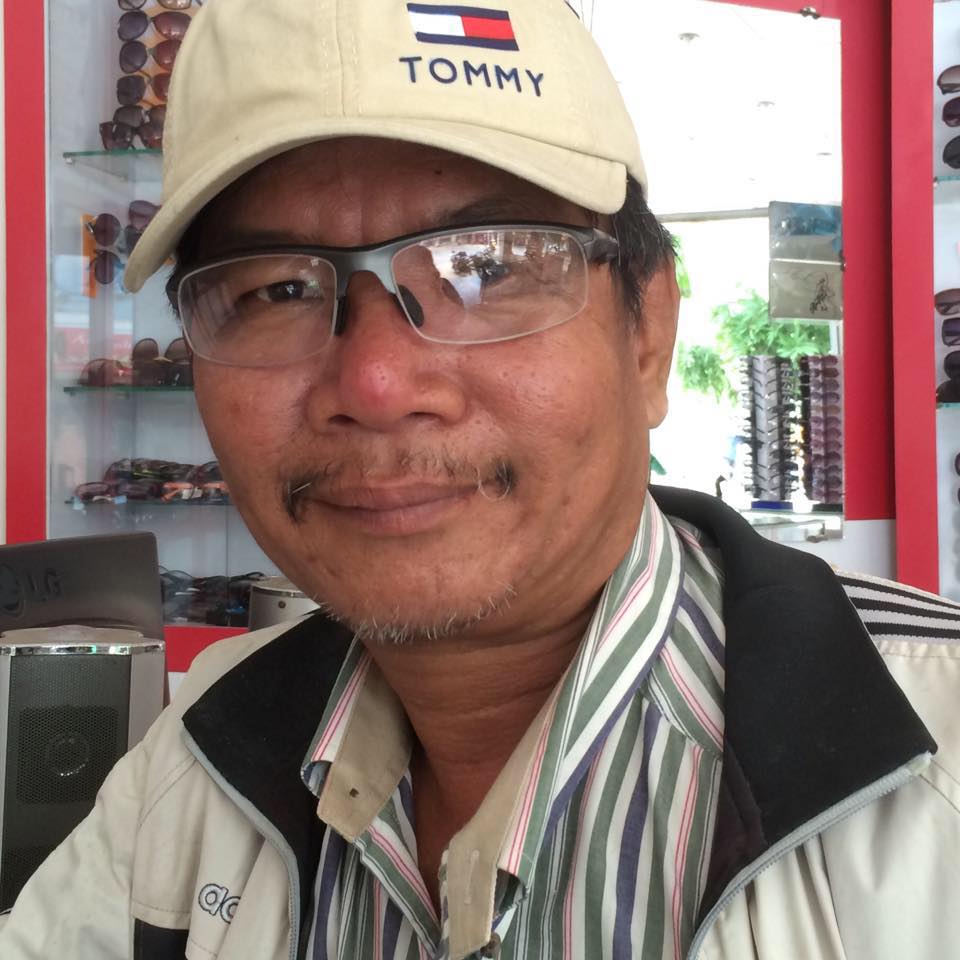 Please take Amnesty International's Urgent Action for political prisoner Huynh Truong Ca. He is battling several ailments while in prison, including diabetes, high blood pressure, and lung disease. Earlier in March, he was transferred to a new prison, which is farther away from his family. Ca, who is co-founder of the pro-democracy, constitutional rights group Hien Phap, was arrested in September 2018 and sentenced to five years and six months in prison.
https://the88project.org/wp-content/uploads/2018/08/post_7_twitter.jpg
220
440
kayleedolen
https://the88project.org/wp-content/uploads/2019/01/88project.png
kayleedolen
2019-05-01 03:11:12
2019-05-01 03:11:46
Vietnam Free Expression Newsletter No. 15/2019 – Week of April 8-14