Vietnam Free Expression Newsletter No. 14/2018 – Week of April 2-8
Above: Pham Van Troi (left), Nguyen Van Dai (center), and Nguyen Trung Ton (right) at their trial on April 5, 2018. Source: Vietnam News Agency/AFP
Greetings from The 88 Project! We are bringing you news, analysis, and actions regarding human rights and civil society in Vietnam during the week of April 2-8. On April 5, six activists were sentenced to a combined 66 years in prison, with four of the six receiving sentences of 10+ years. Nguyen Van Dai, Nguyen Trung Ton, Truong Minh Duc, and Nguyen Bac Truyen were sentenced to 15, 12, 12, and 11 years in prison, respectively. Le Thu Ha received nine years, and Pham Van Troi received seven. The trial has drawn international criticism. In addition, April 6 marked two years since the Formosa environmental disaster began in Vietnam; and this week, we highlight the profiles of a few of the many activists who have been targeted and jailed in recent years for their environmental activism. In international advocacy, Amnesty International has released a list of current political prisoners in Vietnam. In the news, read about Mai Khoi and her perspectives on art in authoritarian countries, as well an analysis by The Vietnamese of Article 79, the Criminal Code provision used to jail Nguyen Van Dai and his co-defendants. Coming up this week, three more activists face trial in Vietnam: Nguyen Van Tuc, a member of the Brotherhood for Democracy, Nguyen Viet Dung, founder of the Vietnam Republican Party, and Vu Van Hung, a former political prisoner and teacher. Please take action for the defendants from the April 5 trial to call for their immediate and unconditional release from prison.
Read the full newsletter, here.
And please subscribe!
HUMAN RIGHTS & CIVIL SOCIETY
Prisoners of Conscience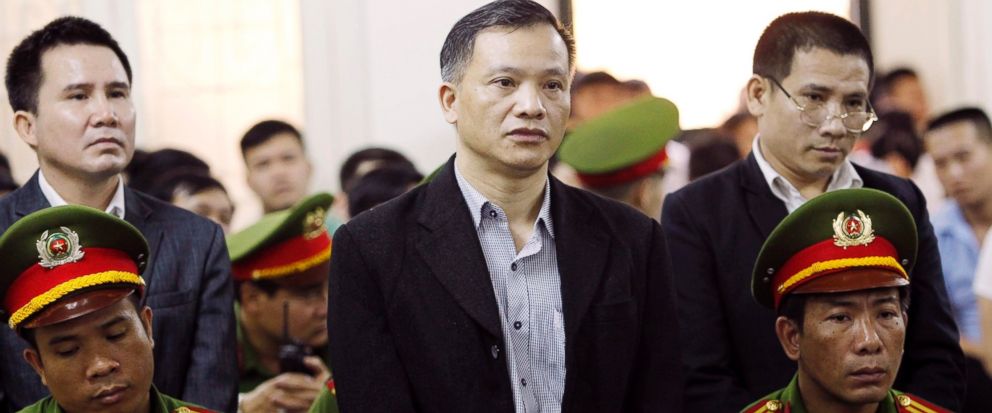 Above: Pham Van Troi (left), Nguyen Van Dai (center), and Nguyen Trung Ton (right) at their trial on April 5, 2018. Source: Vietnam News Agency/AFP
On April 5, in a one-day trial, six activists, whose backgrounds range from defending religious freedom, to environmental rights, to multi-party democracy, were 
sentenced to a combined 66 years
 in prison and 17 years of house arrest under Article 79 of the 1999 Criminal Code. Five of the activists are key members of the pro-democracy group, The Brotherhood for Democracy. All have been known to support political prisoners and their families and advocate for human rights.
Human rights lawyer 
Nguyen Van Dai
 received the longest sentence: 15 years in prison and five years of house arrest, one of the longest sentences for an activist in recent years. Dai has been active in human rights promotion for more than a decade and was sentenced to four years in prison in 2007 for his activities. 
The Vietnamese 
describes
 Dai as "the type of lawyer who would defend those accused of the very same crime he is facing today: 'conducting activities to overthrow the people's government'."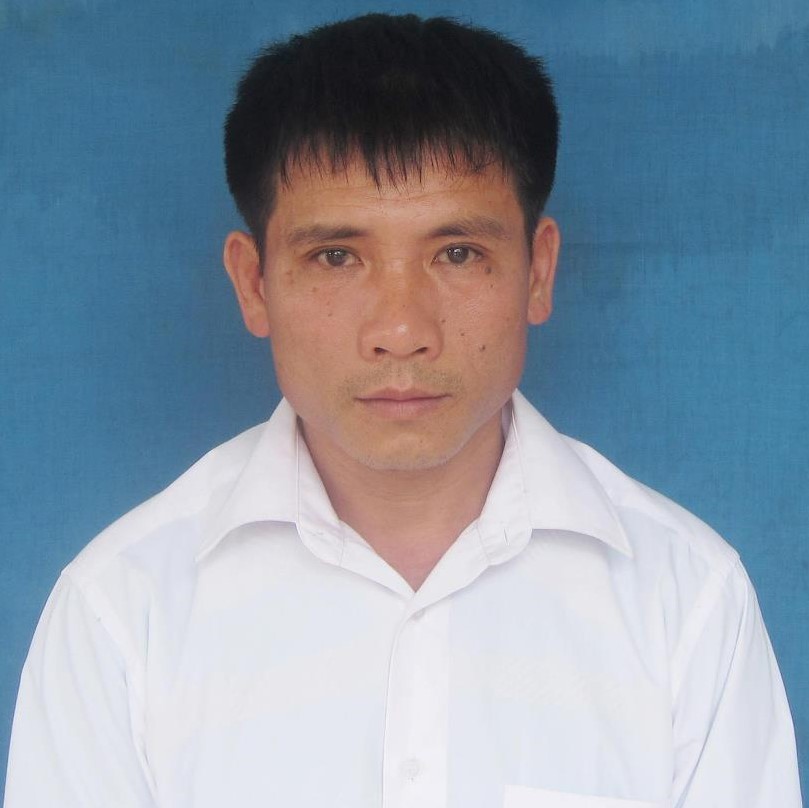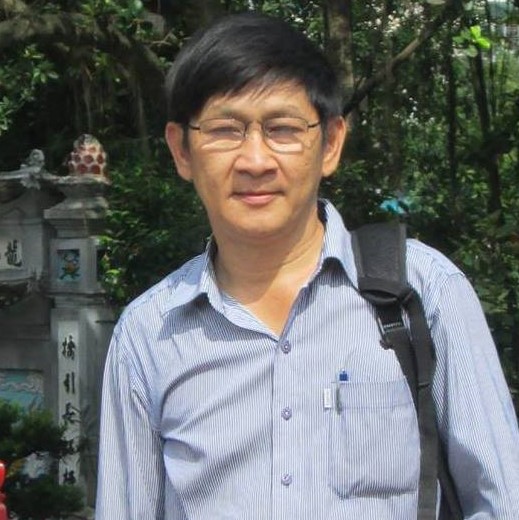 Nguyen Trung Ton
 (above, left) and 
Truong Minh Duc
  (above, right) each received 12 years in prison and three years of house arrest. Ton is a Protestant pastor who suffered serious injuries after being kidnapped and attacked by unknown thugs with special police equipment in February 2017; he was previously imprisoned from 2011 to 2013. Duc is a citizen journalist who previously served five years in prison from 2007 to 2012.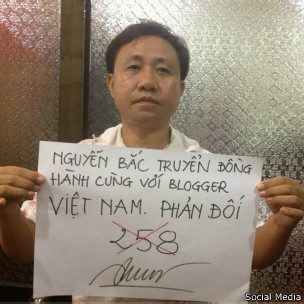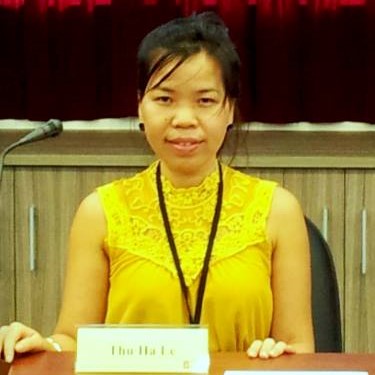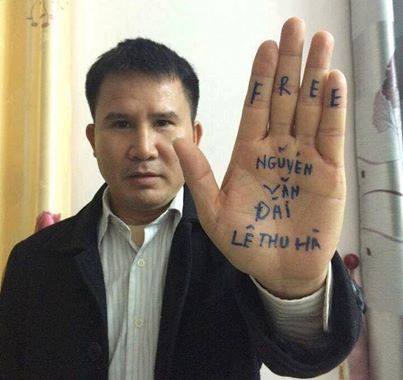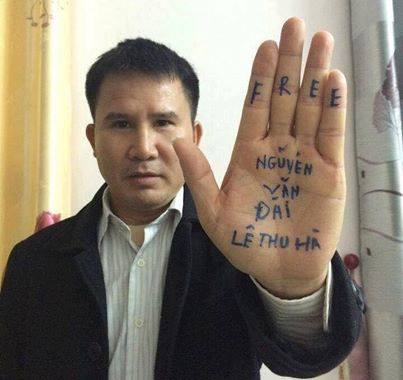 Nguyen Bac Truyen
 (top left) received 11 years in prison and three years of house arrest. He runs the Vietnamese Political & Religious Prisoners Friendship Association and was previously imprisoned from November 2006 to May 2010.
Dai's colleague, 
Le Thu Ha
 (top right), the only woman of the group, was sentenced to nine years in prison and two years of house arrest. She served as the secretary of the Brotherhood for Democracy and also founded the independent news channel Luong Tam TV. Read Le Thu Ha's full profile and the appeal for assistance for her family 
here
.
Pham Van Troi
 (bottom) received seven years of prison time and one year of house arrest. He is a writer and long-time activist who was imprisoned under Article 88 from 2008 to 2012.
The trial of these six activists has been criticized for its brevity and for the lack of concrete evidence presented against the defendants. Several supporters were detained ahead of the trial and numerous others were 
blocked
 from attending it, though the trial was allegedly open to the public. Many supporters sported signs with slogans such as "Democracy is not a crime."
Governments, advocacy groups, and individuals alike have condemned the harsh sentences. "The Vietnamese government should thank them for their efforts to improve the country instead of arresting and putting them on trial," said Human Rights Watch's Asia Director, Brad Adams, in a 
statement
 ahead of the trial. The Spokesperson of the EU External Action division noted in their 
statement
 that the rights exercised by the defendants are "guaranteed by the Vietnamese Constitution, the Universal Declaration of Human Rights, and the International Covenant on Civil and Political Rights." The United Kingdom's Foreign and Commonwealth Office Minister, Harriett Baldwin
,
agree
d
 that peaceful expression of one's opinions should not be considered a crime. Heather Nauert, US State Department Spokesperson, also supported other governments and organizations in calling for the release of the prisoners and for Vietnam to uphold international obligations. "Individuals have the right to the fundamental freedoms of expression, association, and peaceful assembly, both online and offline," she said in her 
statement
. Nauert also noted the two-year detentions of Le Thu Ha and Nguyen Van Dai.
The Vietnamese government continues to 
deny
 the existence of political prisoners in the country.
Environmental Activism/Community at Risk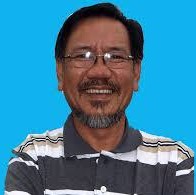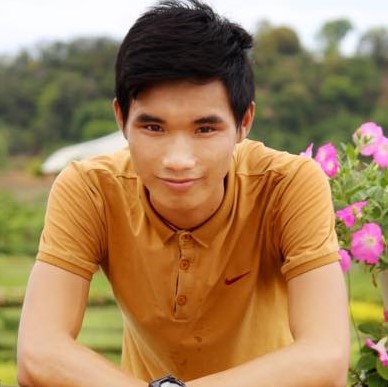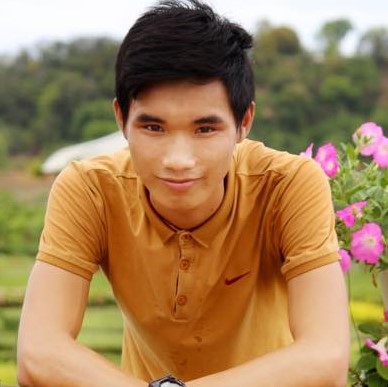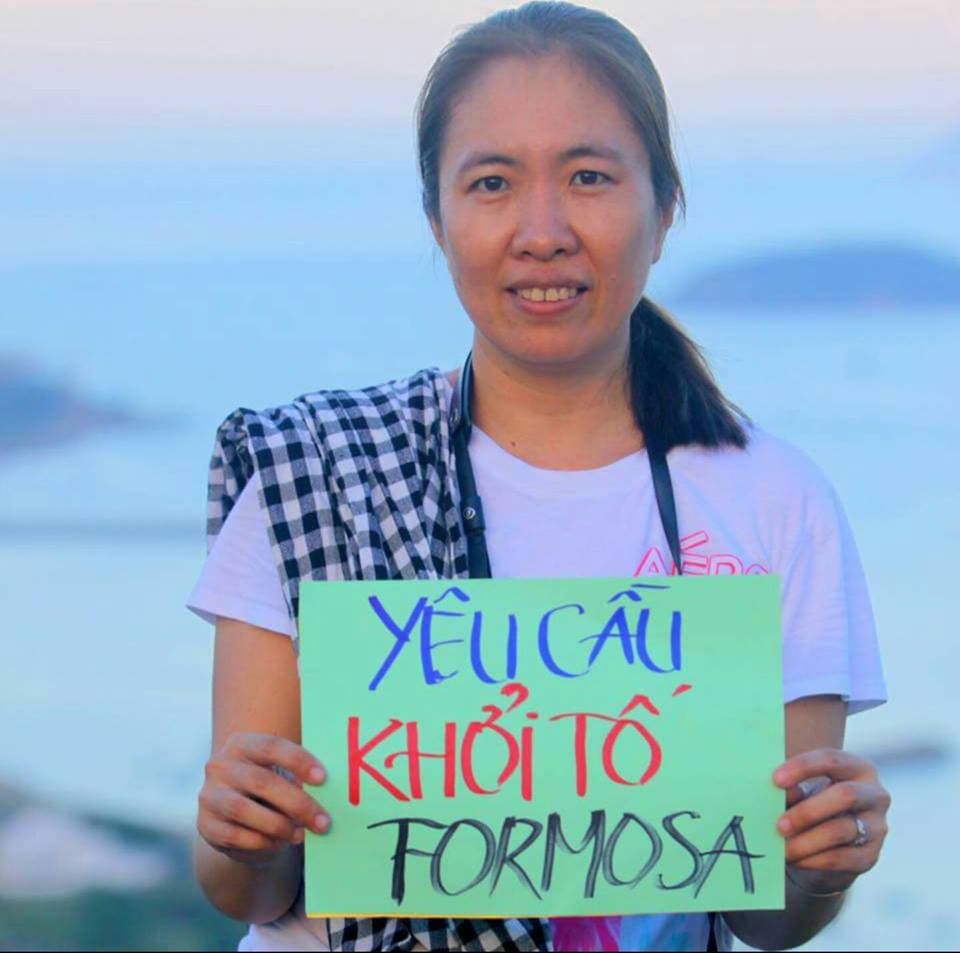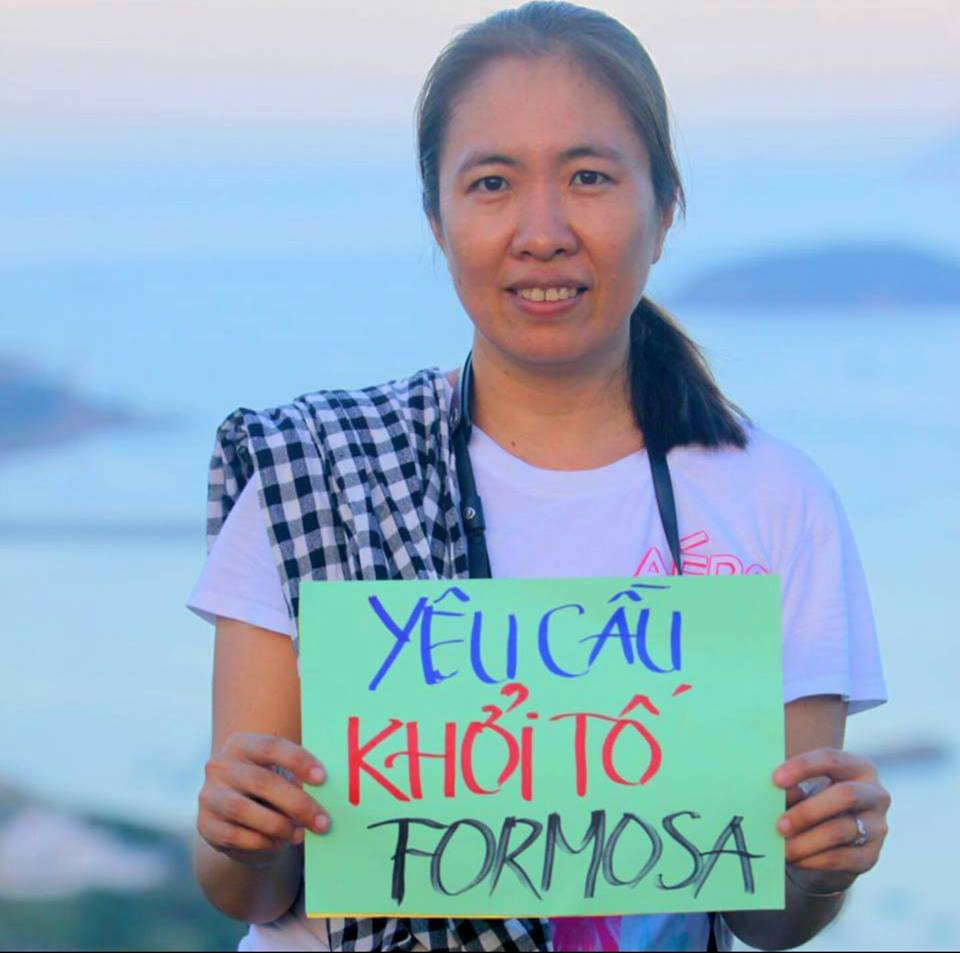 April 6 marked the two-year anniversary of the beginning of the Formosa environmental disaster, a toxic waste spill that caused mass fish deaths and pollution. The catastrophe has affected thousands of peoples' livelihoods; many still await promised compensation. In the two years since the disaster began, countless protesters have been harassed, assaulted, and briefly detained, and numerous activists have been sentenced to lengthy prison terms for writing about, videotaping, and sharing news regarding the disaster and subsequent community actions. Perhaps most notable is 
Hoang Duc Binh
 (top left), who was sentenced to 14 years in prison in February 2018. Binh was targeted for live-streaming a march against Formosa. Others who were recently tried and sentenced for Formosa-related activism include Dr. 
Ho Van Hai
 (top right), who was sentenced to four years in prison in February; freelance journalist 
Nguyen Van Hoa
 (bottom left), serving a seven-year sentence, turns 23 on April 15; and blogger 
Nguyen Ngoc Nhu Quynh
 (Mother Mushroom, bottom right), who is serving a ten-year sentence. You can read about other environmental activists by searching our 
Vietnamese Political Prisoner Database
 by "Year of Arrest" and "Area of Activism."
International Advocacy
Amnesty International has released its latest update to its list of prisoners of conscience in Vietnam, 
citing 97 current prisoners
: "Amongst these prisoners of conscience, 40 are activists – political, social and environmental – and 57 are religious followers, of which 37 are from indigenous people's groups. Of individuals with known ages, two are under 25 years, 75 between the ages of 25 to 64 years, with 18 who are 65 years and above."  Download the full list 
here
.
NEWS & ANALYSIS
Mai Khoi's dissenting voice
: "The Trump protest caused animosity, too. Even former supporters thought she had gone too far. 'What surprised me most was the extent to which people in Vietnam have authoritarian ways of thinking,' she says, pointing to modes of thought that have been absorbed over time and which have ossified within society itself. It is the goal of every authoritarian government: to create a self-censoring, self-policing populace. 'The protest sparked a healthy debate about freedom of expression in Vietnam,' Mai Khoi says, and she highlights the disruptive and essential role music and art can play. 'For me, it's about opening new ways of thinking and acting, making the unthinkable thinkable and the unspeakable speakable.'"
From Nguyễn Văn Đài's April 5, 2018 Trial – What Constitutes "Overthrowing the People's Government" in Vietnam?: "Because of this ambiguity per se in its language, Article 79 had faced strong criticism from the international community over the years, especially during the last Vietnam's Universal Periodic Review (UPR) in January 2014. Critics continue pointing out, that along with Articles 88 and 258 of the Penal Code, the government has used these criminal provisions almost exclusively against political dissidents and pro-democracy activists, taking advantage of the vague language of these codes to criminalize peaceful protests and suppress political dissent. Facing such international pressure during the 2014 UPR, Vietnam agreed to amend Article 79, and they did, in 2015. However, except for some minor, cosmetic changes such as the number of the code section from 79 to 109, and adding a category for those who are 'preparing to commit the crime' with the punishment ranging from one to five years imprisonment, the remaining of the 'new' Article 109 is taken verbatim from Article 79."
COMING UP
After the severe trial of six activists on April 5, three more activists face trial in the coming week.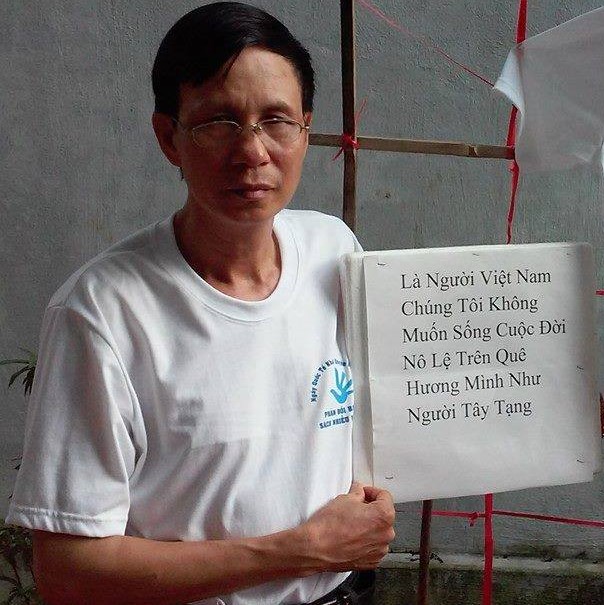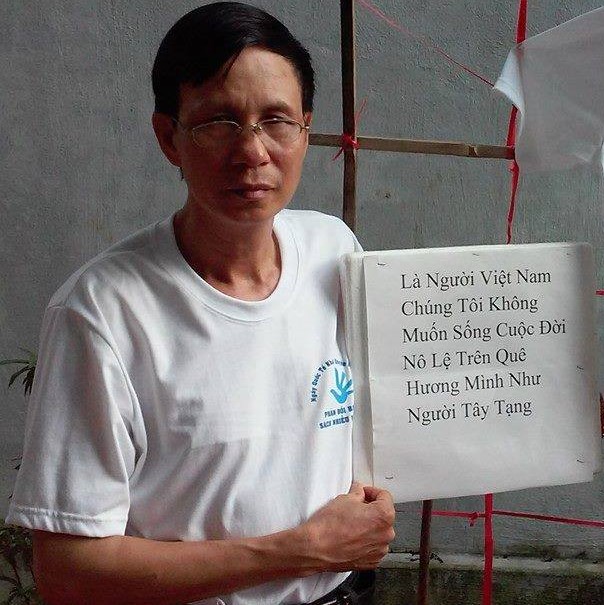 Nguyen Van Tuc goes to trial on April 10. A Brotherhood for Democracy member and former political prisoner, he has been detained for seven months without trial. He will be tried under Article 79 in Thai Binh province. He has been active in human rights, pro-democracy, and maritime sovereignty activism.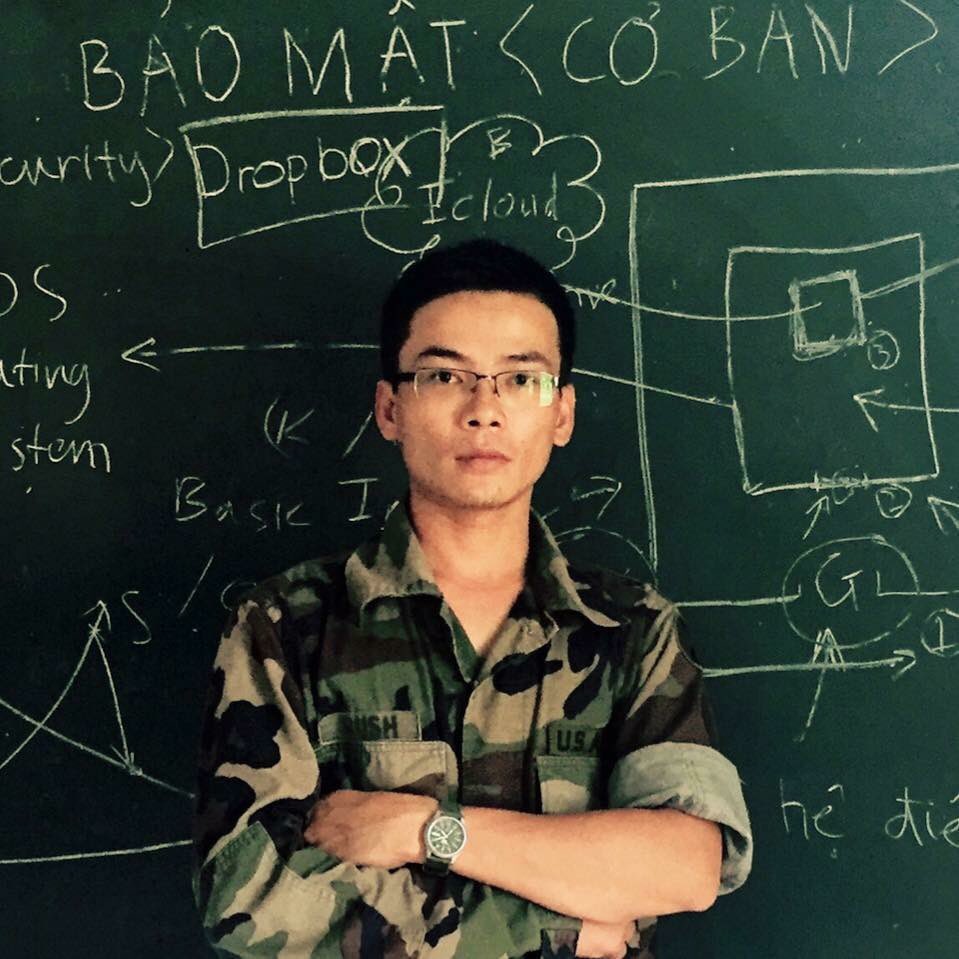 Nguyen Viet Dung will be tried on April 12 in Nghe An province. Dung, an engineer, is the founder and president of the unsanctioned Vietnam Republican Party. A former political prisoner, he has been detained since September 27, 2017, and will be tried under Article 88 of the 1999 Criminal Code; he faces up to 20 years in prison.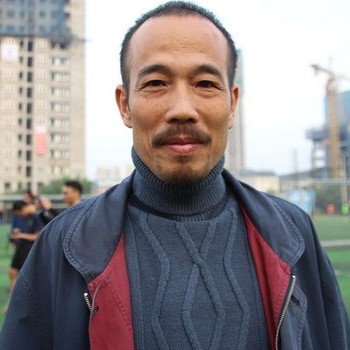 Vu Van Hung has a trial set for April 12 in Hanoi. The former political prisoner and teacher will be tried under Article 134 of the 2015 Criminal Code ("intentionally inflicting injury on or causing harm to the health of other persons"), which carries a maximum sentence of 12 years. The trial may have to be postponed, as Hung's lawyer, Ngo Anh Tuan, is also the lawyer for Nguyen Viet Dung, who goes to trial on the same day. Vu Van Hung has been active in environmental and social activism.
TAKE ACTION
Please take Amnesty International's Urgent Action for Pham Van Troi, Truong Minh Duc, and Nguyen Trung Ton. You can also take Front Line Defender's action for Nguyen Trung Ton, Pham Van Troi, Nguyen Bac Truyen, and Truong Minh Duc, calling for their immediate release from prison.
© 2018 The 88 Project 
https://the88project.org/wp-content/uploads/2018/04/trial-4-5_afp.jpg
413
992
kayleedolen
https://the88project.org/wp-content/uploads/2019/01/88project.png
kayleedolen
2018-04-09 08:15:16
2019-04-30 07:58:31
Vietnam Free Expression Newsletter No. 14/2018 – Week of April 2-8