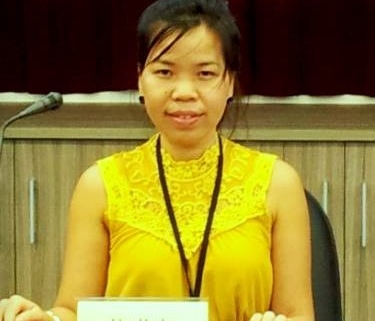 Vietnam Free Expression Newsletter No. 13/2018 – Week of March 26-April 1
Greetings from The 88 Project! We are bringing you news, analysis, and actions regarding human rights and civil society in Vietnam during the week of March 26-April 1. Six pro-democracy activists, including five key leaders in the Brotherhood for Democracy, go to trial this week on April 5. All six face charges under Article 79 of the 1999 Criminal Code for alleged subversive activities. In addition, pro-democracy activists Nguyen Viet Dung, Nguyen Van Tuc, and Vu Van Hung will all face trial in different parts of Vietnam in the second week of April. Sixteen activists have already been sentenced to prison terms in Vietnam in 2018 alone; the addition of the trials of these nine individuals will bring the total to 25 activists. Environmental activist Hoang Duc Binh, who is serving a 14-year sentence, has not been permitted to see his family in nearly 11 months. Singer and activist Mai Khoi was detained at the airport upon arriving home from a European music tour. International advocates urge the US to look into government-supported Red Flag groups that target activists and members of religious communities in Vietnam. In the news, read about Hmong Christians in Vietnam and the multitude of obstacles they face in practicing their lifestyle and religion. In case you missed, read up on the last set of female political prisoners we are highlighting as part of Women's History Month. One of the women featured, Le Thu Ha, will be tried in the mass hearing this week. Please share your support for the nine activists awaiting trial in early April and take action for Hoang Duc Binh, urging authorities to release him from prison and cease harassing him.
Read the full newsletter, here.
And please subscribe!
HUMAN RIGHTS & CIVIL SOCIETY
Prisoners of Conscience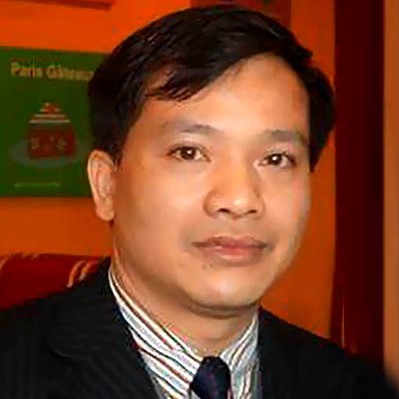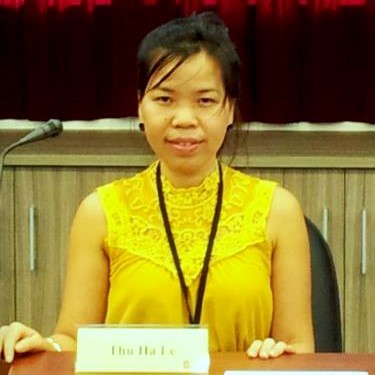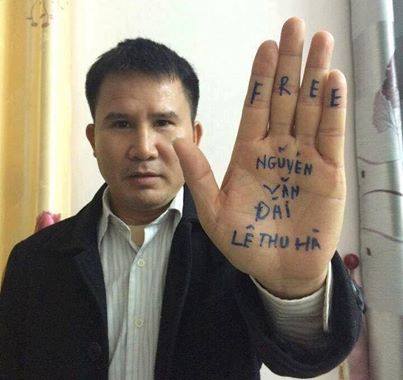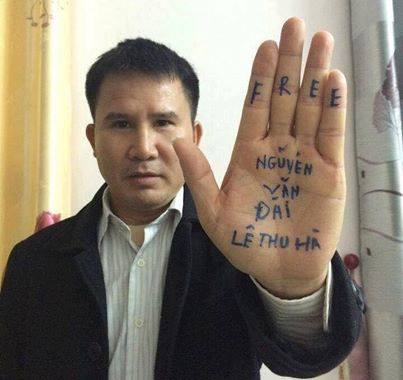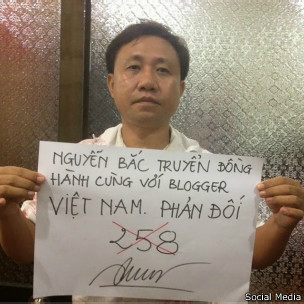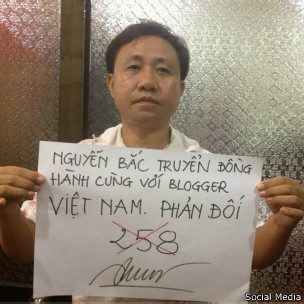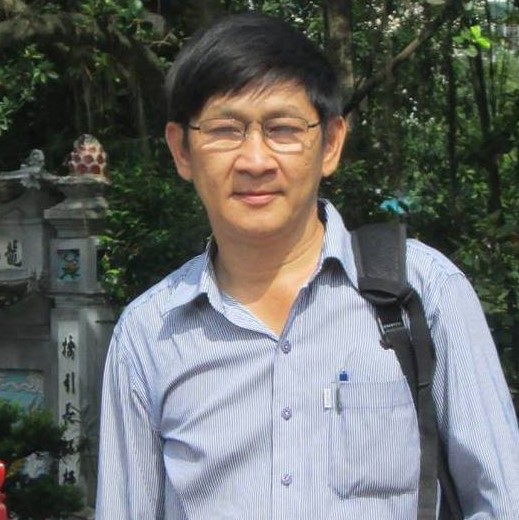 From top left: Nguyen Van Dai, Le Thu Ha, Pham Van Troi, Nguyen Trung Ton, Nguyen Bac Truyen, and Truong Minh Duc
Six pro-democracy activists, including five key leaders in the Brotherhood for Democracy, go to trial on April 5, facing charges under Article 79 of the 1999 Criminal Code for alleged subversive activities. Nguyen Van Dai, Le Thu Ha, Pham Van Troi, Nguyen Trung Ton, and Truong Minh Duc are all key members of the Brotherhood for Democracy, and Nguyen Bac Truyen ran the Vietnamese Political & Religious Prisoners Friendship Association.
The Brotherhood for Democracy released a statement ahead of the trial condemning the arrests: "Vietnamese authorities should be providing the opportunity for the Brotherhood for Democracy and other civil society organisations and individuals to work together toward multi-party democracy and the separation of powers, based on the fundamental protections of the Constitutional court."
The UN and several of its Special Rapporteurs have raised specific concerns about the arrests and detentions of several of the defendants who will face trial, especially those activists who were arrested in a crackdown in the summer of 2017. "We express equal concern that the arrests and detentions are based on legal charges that are incompatible with Viet Nam's obligations under international human rights law, as they criminalize the legitimate exercise of the rights to freedom of expression, freedom of religion or belief and freedom of association and peaceful assembly. We express further serious concerns due to the fact that the charges under article 79 of the Penal Code (article 109 of the new Criminal Law) carry the possibility of the death sentence or life imprisonment."
The U.N. Special Rapporteurs have also sent letters to the government specifically focusing on the case of Nguyen Bac Truyen, a Hoa Hao Buddhist, lawyer, and blogger who has been repeatedly harassed and intimidated for his expressions of religion and other universal rights. Read those letters in his profile, here.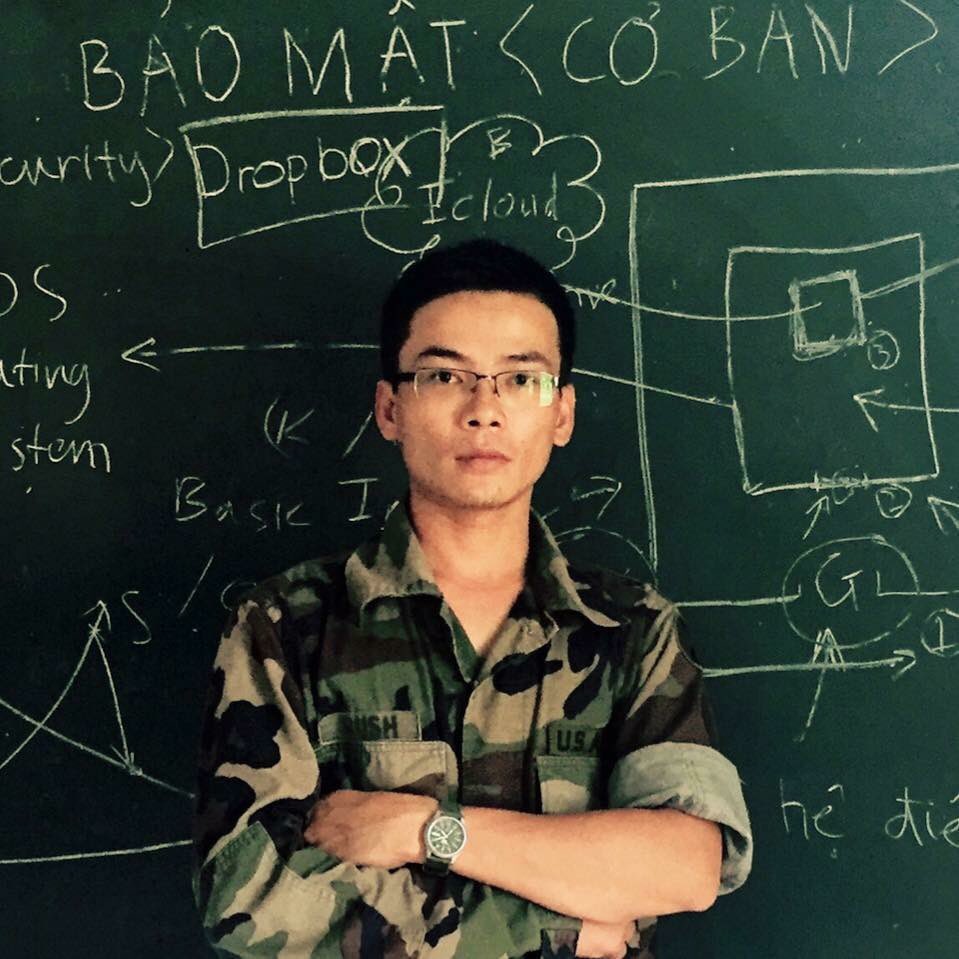 Nguyen Viet Dung was set to be tried on March 28 in Nghe An province, but his trial has been postponed until April 12 due to a personal scheduling conflict with his lawyers. Dung, an engineer, is the founder and president of the unsanctioned Vietnam Republican Party. He has been detained since September 27, 2017, and will be tried under Article 88 of the 1999 Criminal Code; he faces up to 20 years in prison. Human Rights Watch called for his release ahead of the scheduled March 28 trial. Asia Director, Brad Adams, challenged the government's manner of handling dissenting viewpoints, stating: "Neither Nguyen Viet Dung nor others calling for reform have shown any intention of giving in to this kind of heavy-handed pressure. All Vietnam is doing is calling attention to its ridiculous intolerance of dissent."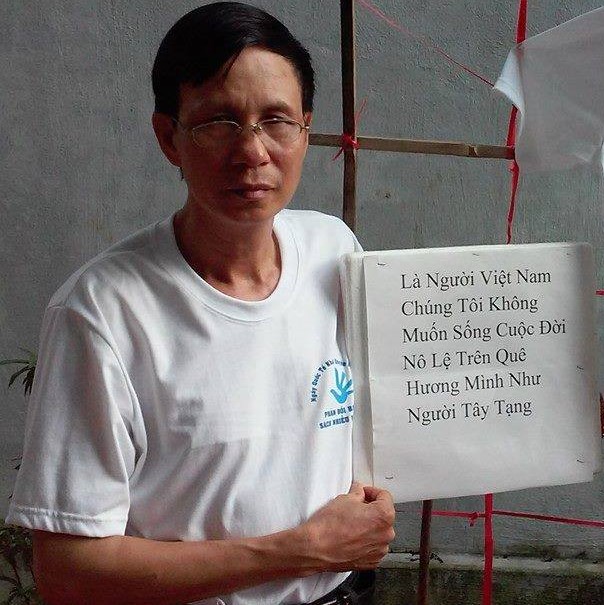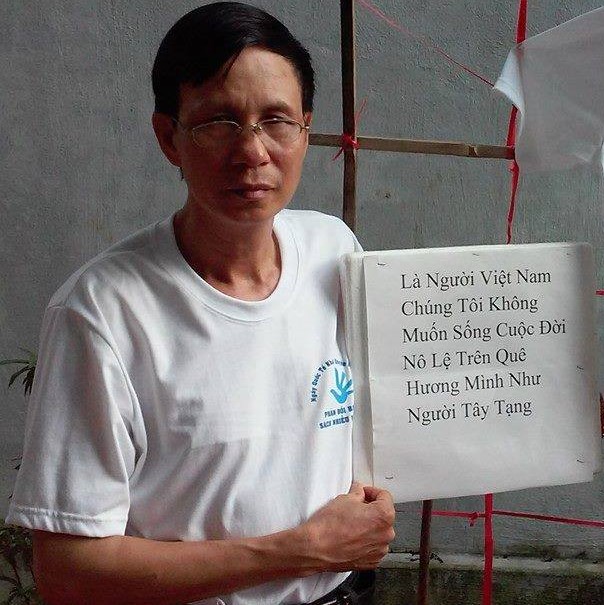 Nguyen Van Tuc will face trial on April 10. A Brotherhood for Democracy member and former political prisoner, he has been detained for seven months without trial. He will be tried under Article 79 in Thai Binh province and has not been allowed to meet with his lawyer yet. He has been active in human rights, pro-democracy, and maritime sovereignty activism.
Former political prisoner and teacher Vu Van Hung, who was arrested in January 2018, has a trial date set as well. He will be tried in Hanoi on April 12 under Article 134 of the 2015 Criminal Code ("intentionally inflicting injury on or causing harm to the health of other persons"). The trial may have to be postponed, as Hung's lawyer, Ngo Anh Tuan, is also the lawyer for Nguyen Viet Dung, who goes to trial on the same day. Vu Van Hung has been active in environmental and social activism; he faces up to 12 years in prison.
Hoang Duc Binh has been unable to meet with his family since being imprisoned nearly a year ago. They fear he is in poor health. Binh has appealed his 14-year sentence and awaits news on an appeal trial. He is the vice president of the independent Viet Labour Movement and a member of "No-U Saigon," a soccer group that protests China's sweeping claims on the South China Sea. He is also a well-known blogger who covered news on the environmental disaster caused by Formosa.
Activists at Risk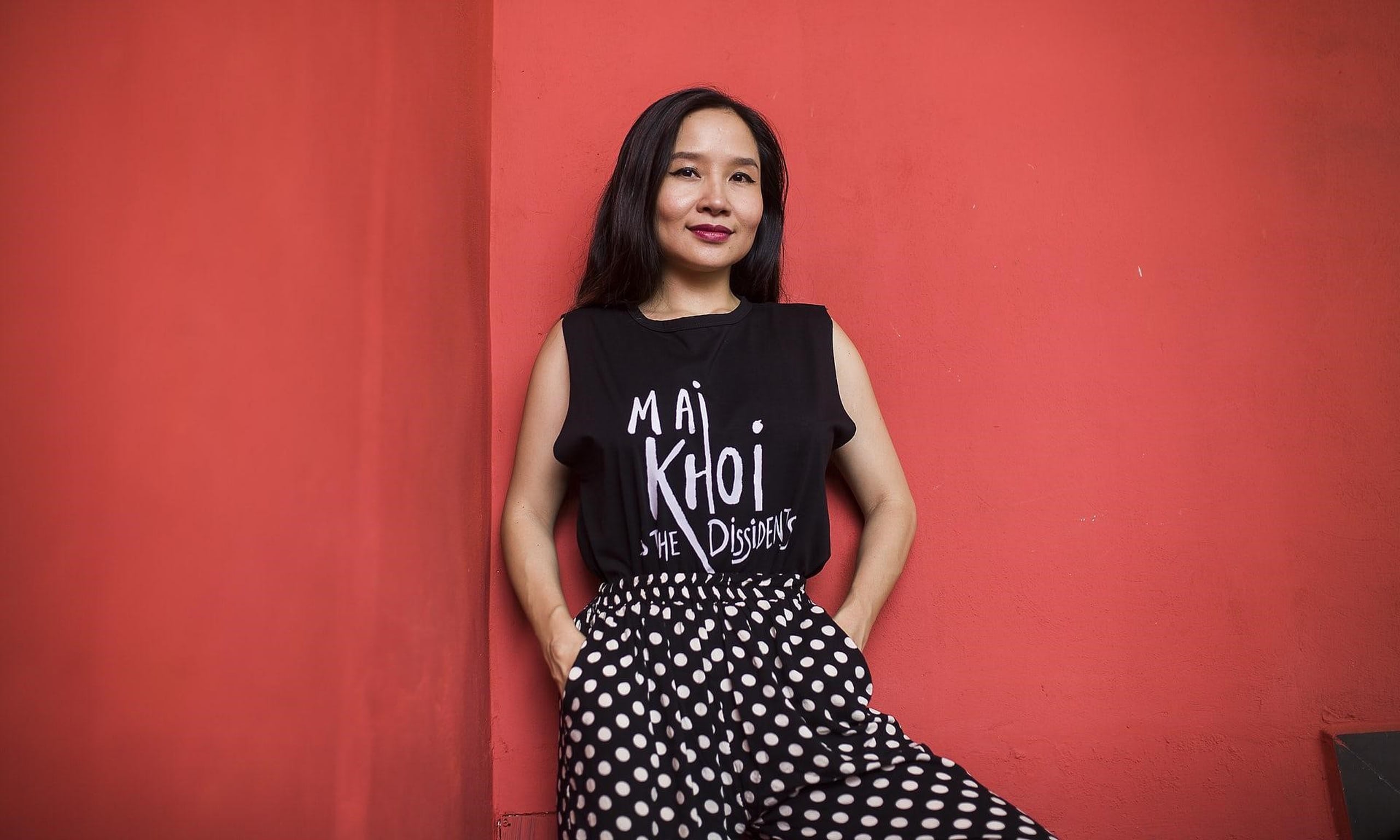 Dissident singer Mai Khoi was 
detained 
by authorities for eight hours after arriving home from a European tour.  She was in Europe publicizing her new album, "Dissent." Despite facing surveillance and harassment in recent months, and being evicted from her home on multiple occasions, she is not deterred. "No, to stay in Vietnam is not safe for me who wants to express freely, but I still have to stay here because I think it's going to change," she said in a recent 
interview
.
Environmental Activism/Community at Risk
International advocacy groups are hoping that concerns regarding 
Red Flag groups
 will be part of the discussion when the US and Vietnam hold their bilateral human rights talks in May. These groups, which many believe are state-backed, harass and physically assault members of unsanctioned movements in Vietnam, such as the Catholic church, or those with dissenting views. In December, Catholic locals were 
beaten by Red Flag thugs
 when they attempted to dig a ditch on contested land to direct flooding; police did not intervene. These types of attacks on religious, political, and social activists have grown increasingly frequent.
NEWS & ANALYSIS
How Hmong Christians Navigate the Border Tensions Between China and Vietnam: "Vietnamese authorities have always been extremely suspicious of Christianity, branding it a Western religion associated with their former colonial (French) and imperialist (American) invaders. Government papers and news reports routinely accuse hostile 'external forces' of inciting 'elements of defection' through Hmong conversion to 'create internal instability' among the highlands. As such, local officials have been guilty of brutal religious persecution ranging from beatings and imprisonment to confiscation of property and land, in the name of 'encouraging' Hmong believers to give up their new faith."
Online Vietnam Democracy Group Slams Government Move to Try Dissidents
: "Speaking on Monday to RFA's Vietnamese Service, Brotherhood for Democracy spokesperson Nguyen Thuy Quynh said her group's call is to draw the attention of the international community and overseas Vietnamese to the coming trial, whose April 5 date was announced on March 20. 'They may receive very harsh sentences,' Quynh said.  'But fighting for freedom and democracy is not a crime, so we want to raise our voice about our mission, which is to promote true democracy in Vietnam.'"
IN CASE YOU MISSED IT
March 8 was International Women's Day. There are currently 15 female political prisoners jailed in Vietnam. Five of them are serving 6+ years in prison. Learn more about the women by searching by "Gender" and "Current Status" in our Vietnamese Political Prisoner Database. The past three weeks, we have shared the profiles of eleven prisoners; this week, we highlight the last four women as Women's History Month ends.
Huynh Thi Kim Quyen (serving a four-year sentence)
Nguyen Ngoc Nhu Quynh (Mother Mushroom) (serving a ten-year sentence)
Truong Thi Thu Hang (serving a four-year sentence)
Le Thu Ha (awaiting trial on April 5)
TAKE ACTION
Please take Amnesty International's Urgent Action for Pham Van Troi, Truong Minh Duc, and Nguyen Trung Ton. You can also take Front Line Defender's action for Nguyen Trung Ton, Pham Van Troi, Nguyen Bac Truyen, and Truong Minh Duc, calling for their immediate release from prison.
Amnesty International has released an Urgent Action for Hoang Duc Binh, a labor and environmental activist who was sentenced to fourteen years in prison on February 6, 2018. Please take the Urgent Action, calling for Binh's release from prison and protection from mistreatment thereafter.
https://the88project.org/wp-content/uploads/2018/03/le-thu-ha.jpg
375
375
kayleedolen
https://the88project.org/wp-content/uploads/2019/01/88project.png
kayleedolen
2018-04-02 08:45:51
2019-04-30 07:58:38
Vietnam Free Expression Newsletter No. 13/2018 – Week of March 26-April 1