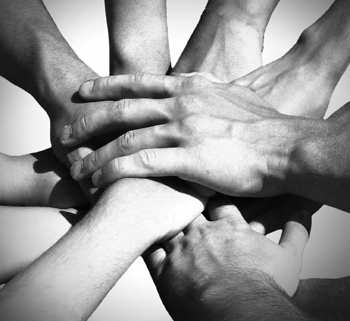 Free Expression Interview Series
The idea behind this digital Free Expression Interview Series is simple: for democracy and human rights activists and bloggers in Vietnam and everywhere in the world to share their stories, in their own voice, with their own words. 
In this project, we interview activists about their stories, and publish them in short videos on Youtube. With this project, made possible thanks to the Internet, we hope to give you some insights into dissident political life in the restrictive one-party communist Vietnam.
We would like Vietnamese and international friends to get to know the very human sides of our activists. Quick reports on news media sometimes fail to convey the very humanly aspirations and beliefs that motivate their actions and speeches.
We would like international friends who care about democracy and freedom in Vietnam to understand how the rights and freedoms that are taken for granted in their countries are still the aspirations of many people in Vietnam, the causes for which activists risk their own lives and liberties to realize.
We would like international human rights organizations and researchers of human rights in Vietnam to have a deeper understanding of the situation of democracy activists and former political prisoners – harassments they face, conditions in jail, the continued persecution upon completion of their imprisonment sentence. We are particularly grateful to our interviewees, who are aware of the danger they face in speaking out, but who were wholeheartedly willing to share their stories nonetheless, for the world to know what was going on, and to provide the information that could be helpful to protect other activists and improve the jail conditions of other political prisoners.
The recording quality of the interviews may not be optimal, for the interviews will be mostly conducted through the Internet. The videos will be minimalist in style. Ultimately, the stories and their messages are those that really matter.
Full transcripts will be available in both English and Vietnamese. Independent filmmakers, international organizations or researchers who would like to use the interviews recording for their professional documentaries or research, please feel free to contact us. We would be happy to provide the original files. All interviews were conducted and shared with interviewees' explicit consent.
This project could not be made possible without the valuable contribution by Ela Gancarz, Kaylee Dolen, Kevin Vo and Ngan Hoang. We come from different parts of the world, with different professional backgrounds, but we share the belief in freedom of expression for all individuals, and the power of new media in defending this fundamental human right.
If you are fluent in both English and Vietnamese, and/or have video editing skill, please consider joining us. There are still so many stories that need to be told, and we need your help in giving everyone a chance to hear those stories.
On behalf of The 88 Project
Huong Nguyen
https://the88project.org/wp-content/uploads/2012/12/helpinghands.jpg
350
350
Huong Nguyen
https://the88project.org/wp-content/uploads/2019/01/88project.png
Huong Nguyen
2013-04-02 04:15:03
2019-04-22 15:09:08
Free Expression Interview Series