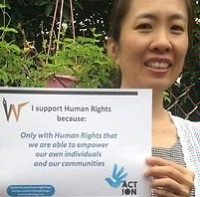 Vietnam Free Expression Newsletter No. 5/2017 – Week of 27 March – 2 April
Greetings from The 88 Project! We are bringing to you news, analysis, and actions regarding human rights and civil society in Vietnam during the week of March 27 to April 2. Vietnamese prisoner of conscience Nguyễn Ngọc Như Quỳnh received the 2017 International Women of Courage Award – the only recipient from this year who is incarcerated. Former prisoner of conscience Phạm Thanh Nghiên is one of the finalists for the 2017 Front Line Defenders Award. Protests continue in Nghệ An province. Don't miss the two reports on the precarious situation of the Montagnards – asylum seekers in Thailand, and on the enslaved Vietnamese teenagers in the UK. Last but not least, please take action for the recently arrested young blogger Phan Kim Khánh – his family needs assistance to hire a defense lawyer for him.
Click to Subscribe to our Newsletter!
HUMAN RIGHTS & CIVIL SOCIETY
Prisoners of Conscience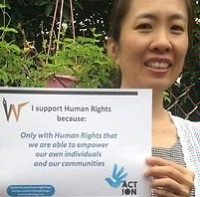 Nguyễn Ngọc Như Quỳnh (aka blogger Mẹ Nấm) is one of the 13 recipients of the 2017 Secretary of State's International Women of Courage Award, the U.S. State Department announced on March 29. Here is the video clip of the part of the ceremony in which Mẹ Nấm was honored. The awardees are supposed to travel to the United States to "engage with the American people." Mẹ Nấm was arrested on October 10, 2016, and has been held incommunicado since then. She was the only recipient of the award who was not in attendance at Wednesday's ceremony, presented by First Lady Melania Trump and Under Secretary of State for Political Affairs Thomas A. Shannon. Vietnam has expressed its discontentment, saying giving Mẹ Nấm the award is not "helpful" for the bilateral relationship between the two countries.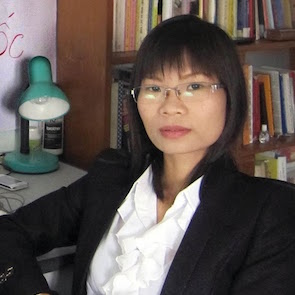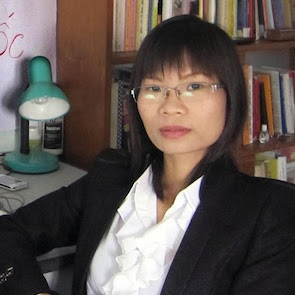 Former prisoner of conscience Phạm Thanh Nghiên is one of the 2017 finalists for the Front Line Defenders Award for Human Rights Defenders at Risk. Her biography on the Front Line Defenders' website reads: "Following her release, she was kept under house arrest, during which time she spearheaded numerous human rights campaigns and co-founded the renowned Vietnamese Bloggers' Network. Nghien has had her home raided, been blocked from attending medical appointments, had a padlock placed on her door from the outside, and been refused a marriage certificate. Nghien has also survived numerous physical assaults aimed at stopping her powerful, peaceful work uncovering and publicising human rights violations in Vietnam." Read more about Phạm Thanh Nghiên here.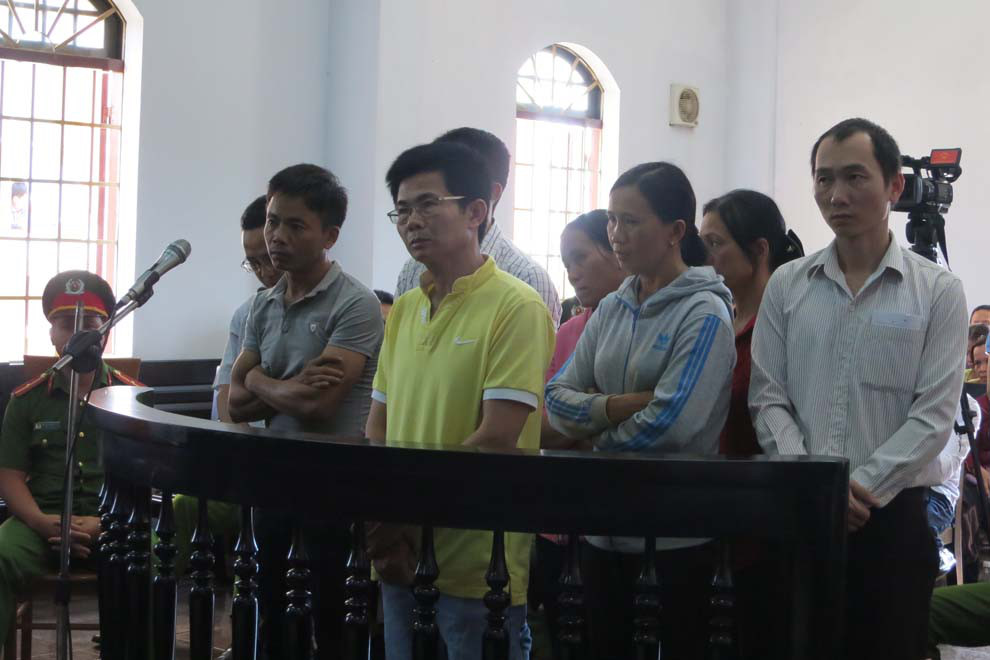 On March 27, anti-corruption activist Trần Minh Lợi was sentenced to 5 years of imprisonment under Art. 364 of the Criminal Code for bribery in Đắk Nông province. "Loi is celebrated for his work uncovering corruption as the author of the blog Diet Giac Noi Xam (Fighting Internal Invaders), where he has stated repeatedly that 'no single person is responsible for the fight against corruption' and accused several local authorities of involvement in timber smuggling."
Freedom of Assembly & Environmental Activism
Ha Tinh villagers protest in bid to get Formosa payouts in Vietnam: "Hundreds of residents from Thach Banh village in the Loc Ha district of Vietnam's Ha Tinh province protested at the local people's committee office on Wednesday in a bid to obtain compensation for pollution caused by a massive toxic spill from the Formosa steel plant nearly a year ago."
Refugees & Asylum Seekers
Al Jazeera ran a comprehensive report on the precarious situation of a group of Montagnards who, having faced repression and religious persecution in Vietnam, fled to Thailand to seek asylum. Read their stories here: Montagnards: Escaping Vietnam, stateless in Thailand. "When asked if they knew that Thailand did not recognise refugees, the Montagnards interviewed say they did. Yet, this did not deter them from fleeing to the kingdom, as they say the limited window of opportunity was better than the oppression they faced back home. Not knowing whether he will stay indefinitely in Thailand or will be able to start a new life elsewhere, Tre's only wish, he says, is for the world to understand how the communist government treats his people."
To support the Montagnard Assistance Project, which is helping this group of asylum seekers in Thailand, contact grace@montagnardassist.org or john.alles@yahoo.com.
Human Trafficking
Here's a heartbreaking story in the Guardian about trafficked and enslaved Vietnamese teenagers tending UK cannabis farms. "[O]ver the past decade, Vietnamese organised criminals have linked up with gangs in the UK to supply a niche service of slave labour. Teenage girls are trafficked into prostitution and to staff nail bars; boys are brought in to grow cannabis."
Coincidentally, a conference organized by the British Embassy, in collaboration with the United Nations Action for Co-operation Against Trafficking in Persons (UN-ACT), was held in Đà Nẵng, Việt Nam last Wednesday to explore "opportunities to further enhance co-operation between the United Kingdom and Việt Nam in the fight against modern slavery and human trafficking."
RELEVANT NEWS & ANALYSIS
Vietnam leverages Google, YouTube hate speech failings: "Hanoi's call on companies to withdraw ads from the video-sharing site for alleged anti-state content raises reputational risks for all involved."
Vietnam hires top Malaysian lawyers to defend citizen charged with Kim Jong-nam murder: "Doan Thi Huong, a female Vietnamese suspect in February's murder of North Korean Kim Jong-nam, will be defended by top Malaysian criminal lawyers, Vietnam's Ministry of Foreign Affairs said on Wednesday. The lawyers, Hisyam Teh Toh Teik and Naran Singh, were hired with agreement from Huong and her family alongside support from the Vietnamese Embassy in Malaysia and the Vietnam Bar Federation, the ministry said at a press briefing."
IN CASE YOU MISSED IT…
A year ago, on March 30, 2016, four activists received sentences of imprisonment for "conducting propaganda against the Socialist state" under Art. 88 of the Vietnamese Criminal Code. Land rights activists Ngô Thị Minh Ước, Nguyễn Thị Bé Hai, and Nguyễn Thị Trí were sentenced to four, three, and three years plus two to three years of probation, respectively. And blogger Nguyễn Đình Ngọc (aka Nguyễn Ngọc Già) was sentenced to four years of imprisonment plus three years of probation.
TAKE ACTION
The family of blogger Phan Kim Khánh, who was arrested on March 21 under Art. 88, has expressed its worries over Khánh's arrest through activists who came to visit them. Speaking from their poor home in Phú Thọ, Khánh's mother said the family cannot afford to pay for defense counsel for Khánh. Police officers have repeatedly come to their house to threaten that if the family contacts or meets with anyone, Khánh won't have his punishment reduced.
Fellow activists are trying to provide help to Khánh's family to hire a lawyer for him and to send him monthly supplies. Please contact us at the88project.mail@gmail.com if your organization provides assistance for human rights defenders at risk.
Below are photos of Khánh's parents (left) and sister (right) holding signs saying "Our son (brother) is innocent. Free our son (brother) Phan Kim Khánh now." For more images of the condition of Khánh's family, see the post on our website and bloggers Điếu Cày and Từ Anh Tú's Facebook pages.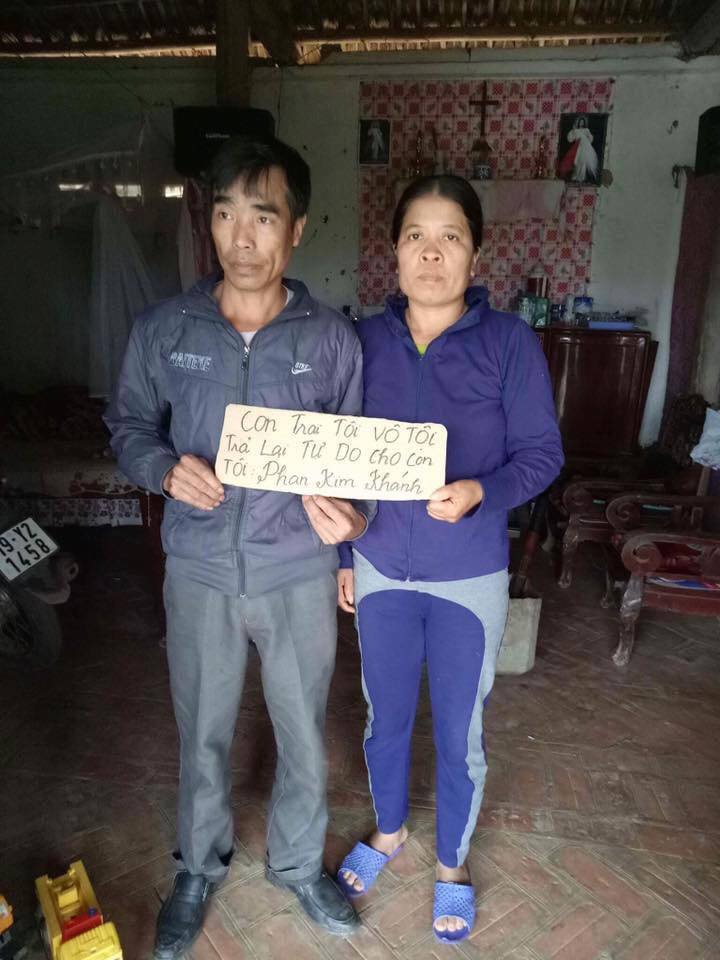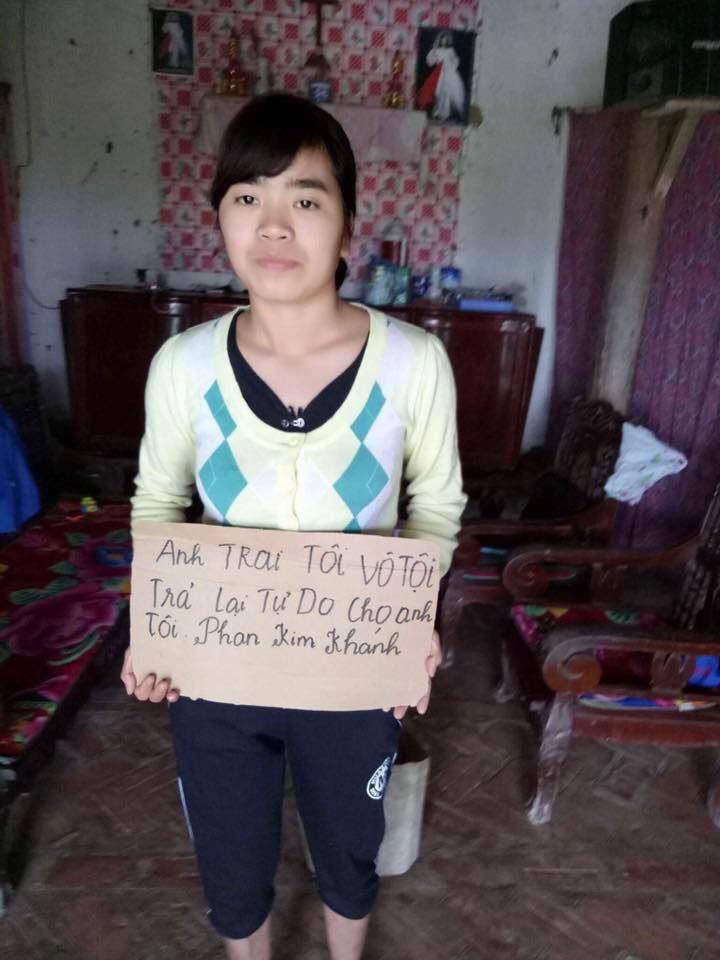 © 2017 The 88 Project
https://the88project.org/wp-content/uploads/2017/04/ms_nguyen_ngoc_nhu_quynh_vietnam_200_2.jpg
197
200
Huong Nguyen
https://the88project.org/wp-content/uploads/2019/01/88project.png
Huong Nguyen
2017-04-03 03:36:07
2017-04-03 03:36:07
Vietnam Free Expression Newsletter No. 5/2017 – Week of 27 March – 2 April