Vietnam Free Expression Newsletter No. 46/2018 – Week of November 19-25
Featured Image: Nguyen Viet Dung
Greetings from The 88 Project! We are bringing you news, analysis, and actions regarding human rights and civil society in Vietnam during the week of November 19-25. Political prisoner Nguyen Viet Dung was transferred to a new prison farther away from his family. Tran Huynh Duy Thuc was possible poisoned in prison. Imprisoned labor rights advocate Tran Thi Nga was finally able to see her two children, but Nguyen Ngoc Anh's family was denied a visit with him. Religious activist Siu Thai was beaten so severely in prison that his memory was damaged and he could not walk on his own. Two prisoners' appeals of their sentences were denied this week: citizen journalist Do Cong Duong and Facebooker Nguyen Hong Nguyen. We also remember four religious activists this week who were arrested in November 2012 for their involvement in a pro-environment Buddhist sect that was targeted for their beliefs. Huynh Truong Ca, a member of the Hien Phap constitutional rights group, has been recommended to be prosecuted under Article 117 of the 2015 Criminal Code. And Le Thu Ha, a pro-democracy activist who was released early from prison in June, attempted to return to Vietnam from exile in Germany but was denied entry and sent back. Nguyen Ngoc Nhu Quynh (Mother Mushroom), who was also released early from her ten-year prison sentence, was awarded the 2018 International Press Freedom Award this week. Also this week, police harassed activist Le Hong Phong and also detained female journalist Thu Le for questioning. In the news, read about Mother Mushroom's international advocacy efforts and an interview with recently-imprisoned William Nguyen from the BBC, as well as a review of Mai Khoi's New York performance with her band Mai Khoi and the Dissidents. Coming up, female blogger Huynh Thuc Vy will face trial on November 30 for spray-painting a flag in protest of the government. Please take action to support our work: donate to The 88 Project on the occasion of Giving Tuesday so that we can continue to bring you the latest news on freedom of expression in Vietnam!
Please subscribe to the newsletter!
HUMAN RIGHTS & CIVIL SOCIETY
Prisoners of Conscience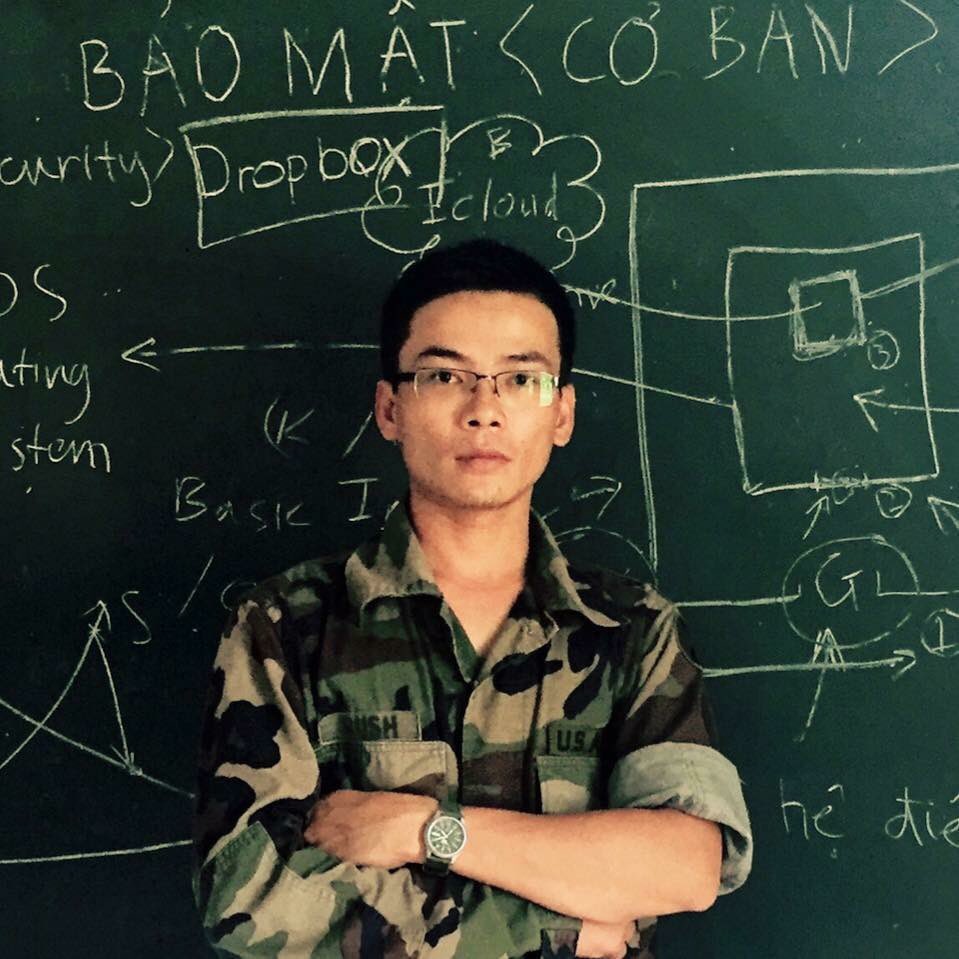 On the morning of November 19, 
Nguyen Viet Dung
's father 
went to Nghi Kim detention center, Nghe An province, to meet with Dung
. However, when he arrived, detention officials announced verbally that 
Dung had been transferred to Nam Ha Detention Center
, Ha Nam Province, without any formal announcement sent to his family. The new facility is even farther from the family's residence. Dung, founder of the unsanctioned Republican Party in Vietnam and the Loyalist Association of the ARVN, has been active in environmental and political protests and is currently serving six years in prison. Prison transfers are a common tactic used by the authorities to distance political prisoners from their support systems.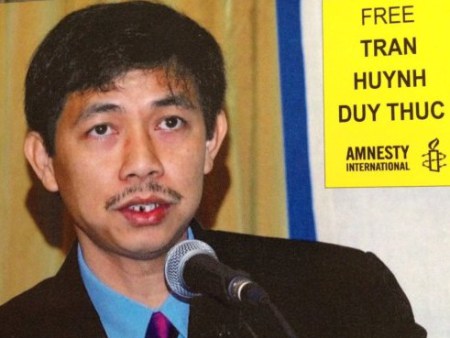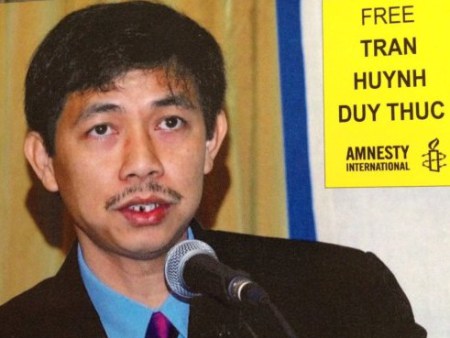 Tran Huynh Duy Thuc
's situation in prison has greatly worsened. At his most recent family visit, Thuc informed his family that he 
suffered health issues possibly from poisoning
, and prison authorities are denying him water to boil noodles and the ability to receive letters. He asked the international community to intervene on his behalf. Thuc, a leader in Vietnam's pro-democracy movement, is serving 16 years in prison.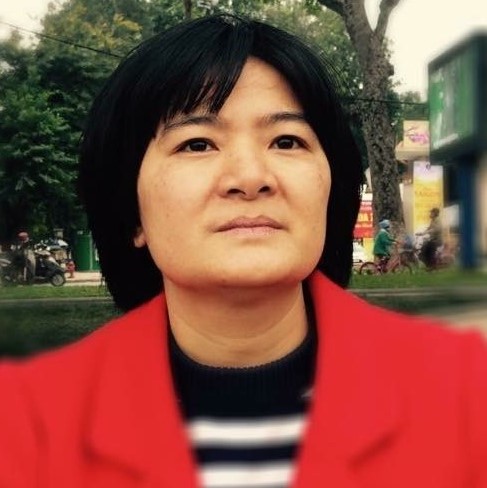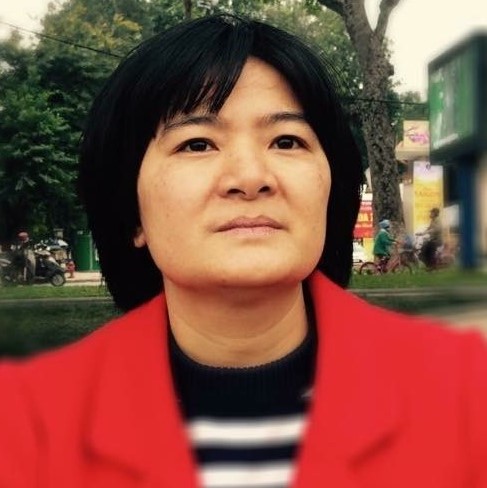 On November 17, 
Tran Thi Nga
's husband and her two children were able to 
meet with Nga 
at Gia Trung Detention Center, Gia Lai Province. Nga was in good health and spirits but thinner. Nga became a vegetarian and told her husband to limit visits in order to spend the money on other items.
On November 21, political prisoner Siu Thai, held at An Diem prison center in Quang Nam Province, was beaten so harshly that he lost his memory. In the latest meeting with his family, Siu Thai was not able to recognize any of his relatives. Moreover, he could not walk by himself. Siu Thai, also known as Ama Thương, is an ethnic Montagnard Christian arrested in April 2011. He was tried in December 2011 and sentenced to 10 years imprisonment under Article 87 ("undermining the unity policy") of the 1999 Penal Code.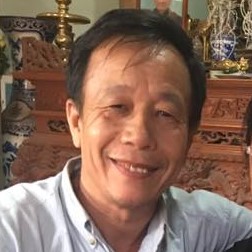 Citizen journalist 
Do Cong Duong
's appeal of his four-year sentence was 
denied on November 21
. The People's Court of Bac Ninh upheld the sentence for "disturbing public order" for filming a forced eviction in Bac Ninh Province and posting anti-corruption articles and commentary online. Duong also is serving an additional five-years, handed to him by another court, for "abusing democratic freedoms."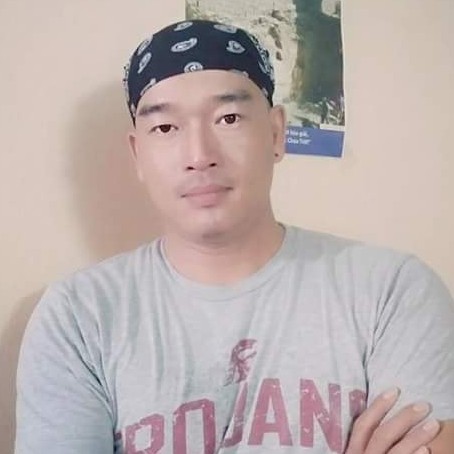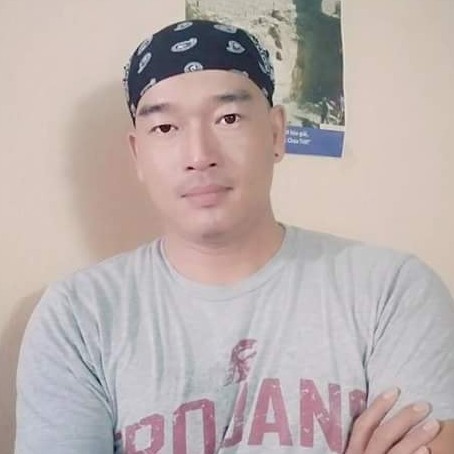 On November 22, the People's Court of Can Tho City held an appeal trial against 
Nguyen Hong Nguyen
. His 
sentence was upheld on appeal
. On September 22, he was sentenced to two years in prison under Article 331 of the 2015 Penal Code for "abusing democratic freedoms to infringe upon the interests of the State, lawful rights and interests of organizations and/or citizens." During the trial, Mr. Nguyen did not have a defense counsel. According to the indictment, since 2017, Nguyen used a Facebook account, namely Nguyên Hồng Nguyễn, to read articles and watch videos, as well as pictures, with anti-state content.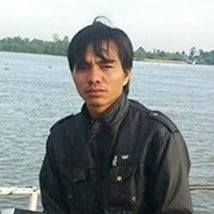 On November 19, 
Nguyen Ngoc Anh
's wife was 
not allowed to meet with Anh
 in prison but was said to send a letter to update him on news. Police have been questioning her on various subjects since his detention, including an alleged debt. He was prosecuted under Article 117 of the 2015 Penal Code for "making, storing, spreading information, materials, items for the purpose of opposing the State of Socialist Republic of Vietnam." Thanh Nien, an internal newspaper, reported that Anh created two different Facebook accounts to share, upload, and livestream items with anti-government and anti-party content. However, his wife pointed out the real reasons of his arrest were actually because he raised his voice on political issues.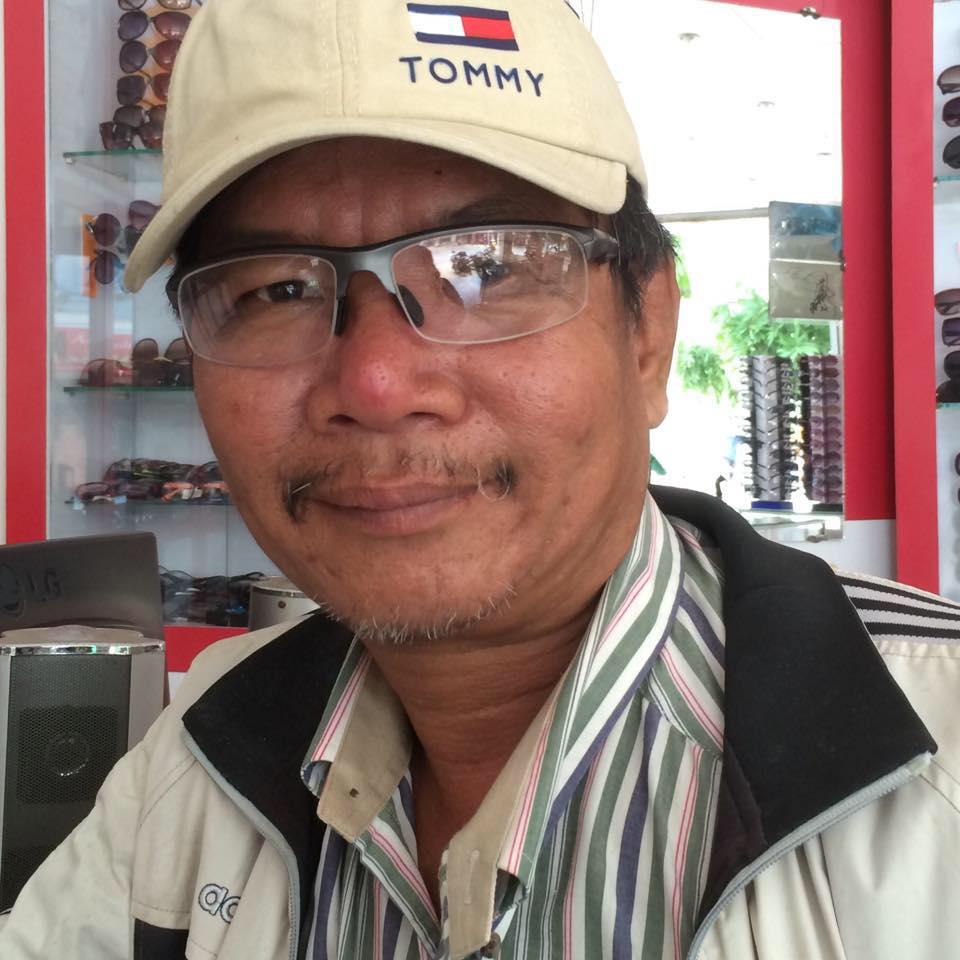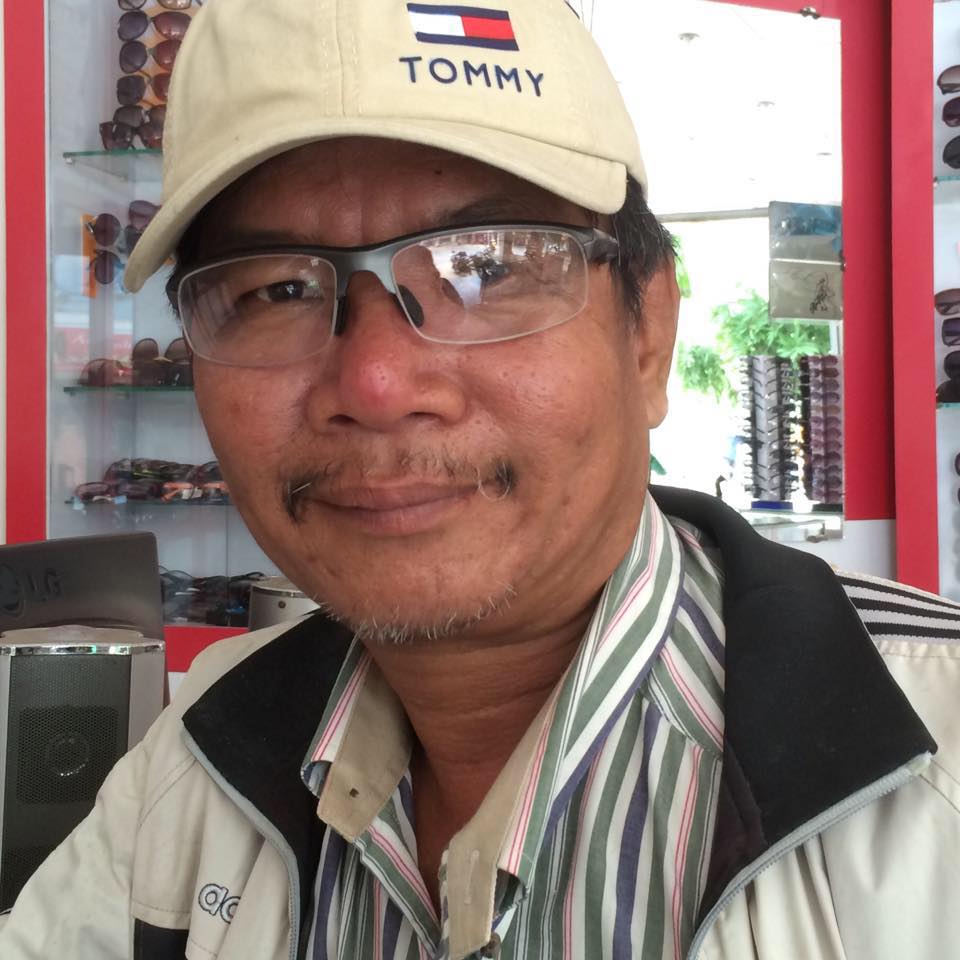 Police have 
recommended that activist Huynh Truong Ca
 be charged with "making, storing, spreading information, materials, items for the purpose of opposing the State of the Socialist Republic of Vietnam" under Article 117 of the 2015 Criminal Code. A member of the Hien Phap group that advocates for constitutional rights, Ca was arrested on September 4. Beginning on September 1, police secretly began to detain the group's members and withheld information about their detentions from their families. The group had planned to promote peaceful demonstrations in early September.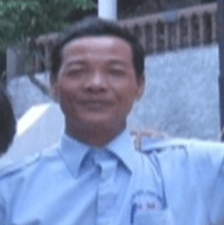 From left to right: Nguyen Thai Binh, Phan Thanh Y, and Tu Thien Luong
This week, we remember four religious and environmental activists (
Nguyen Thai Binh
, 
Nguyen Dinh
 (not pictured), 
Phan Thanh Y
, and 
Tu Thien Long
) who were members of An Dan Dai Dao, a Buddhist sect founded in 1969 but outlawed after the Communist regime took over South Vietnam in April 1975. They were arrested in November 2012 and sentenced to between 12 and 16 years. Twenty-two people in total were tried under Article 79 of the 1999 Penal Code in January 2013, in what is called the "Council for the Laws and Public Affairs of Bia Son" affair. The group was charged with subversion and accused of writing documents critical of the government, and setting up two companies and investing in an eco-tourism park as a cover for recruiting supporters. However, those affiliated with the group maintained that the activities of the group were purely religious and that the authorities interpreted their religious teaching in political terms.
Activists at Risk
On the morning of November 21, dozens of 
police came to Le Hong Phong's private house
 and forced him to go to the police station of Gia Lam District, Hanoi without giving any reason. Later, Facebooker Bui Thi Minh Hang posted that 
Thong was released
 and came home at 6:00pm on November 21. He gave thanks for peoples' concern but wanted to take a rest after "being taken care" for hours by police.
William Nguyen, an American graduate student of Vietnamese descent, has spoken out more about his ordeal of being arrested, detained, and deported from Vietnam. Read the English translation of his BBC interview, here. When asked, What would you like to tell a representative of the Vietnamese government if you sit in front of them right now?, he said: "I am not your enemy. I wasn't when I was participating in the protests, and I'm not now. But the country urgently needs the contributions of all Vietnamese—native and overseas— and that will be impossible without national reconciliation and political reform. In these two goals, I am willing to help in any way I can."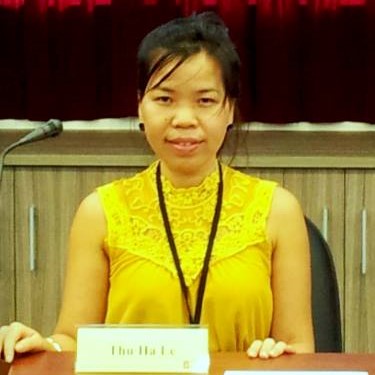 Le Thu Ha
, a colleague of human rights lawyer 
Nguyen Van Dai
, came 
back to Vietnam
 and landed at Noi Bai International Airport on November 20 after living in Germany for five months. In June, she was released from a nine-year prison sentence in exchange for exile from the country. This si the first time that a political prisoner has returned to Vietnam by themselves after being released to live in a foreign country. At Noi Bai airport, Thu Ha messaged her mother, but she lost contact with her. On the morning of November 21, the security force of Quang Tri told her friends that 
Ha would not be allowed to enter Vietnam
 and would be sent back. Later in the day on November 21, the Brotherhood for Democracy reported that 
Ha was sent to Bangkok
 and was waiting to return to Germany. Le Thu Ha's mother, Hoang Thi Binh Minh, in an 
interview with BBC
, said that Ha wanted to come back to Vietnam to take care of her mother. However, her family and friends tried to persuade her to stay in Germany. In the phone calls with her mother, Ha said that her life in Germany is lonely and her mother thinks 
she was homesick
. Ha did 
return safely to Germany
, her mother confirmed.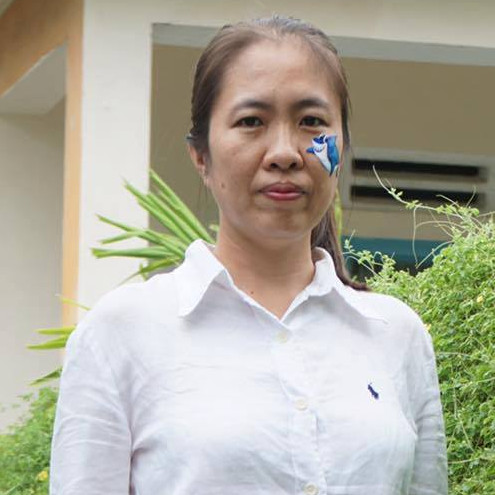 NEWS & ANALYSIS
The selfless courage of this year's Press Freedom Award winners is an inspiration — and a reminder
: "Vietnam allowed Mother Mushroom, as she is known to her readers, to go into exile in the United States with her family. But Ms. Nguyen will not be celebrating. She sees the award as 'not for myself,' she said during a visit to The Post last week, but for all her fellow bloggers and human rights defenders in Vietnam, many of whom remain behind bars. And she herself would rather be in her home country, doing her work, she told us as she eyed our newsroom with envy. Vietnam needs a free press, she said, but the media are all state-owned and state-controlled. Every Tuesday, media outlets receive their orders — print this, retract that, glorify this one, lie about that one — from functionaries relaying instructions from the Communist Party Politburo."
Mai Khoi & The Dissidents at National Sawdust: "Throughout the band's eleven-song set list, Mai Khoi's lyrics declared, boldly and without a doubt—they were literally the writing on the wall—that she's a citizen of a country that systematically controls and silences the free expression of its populace. Her voice, whether defiant and soaring or supple and evocative, declared another truth. Mai Khoi also belongs to a borderless territory, more difficult to contain and police, where generations of musicians, writers, and artists worldwide have created within and called home. That territory exists in every country, and since 2002, the Human Rights Foundation has awarded the Václav Havel International Prize for Creative Dissent to its most inspiring, at-risk inhabitants. In 2018, Mai Khoi was one of the recipients, along with the Sudanese rapper and former child soldier Emmanuel Jal, and the Belarus Free Theater."
Vietnam: how to circumvent state repression: "Social movements are usually concerned with four main tasks: first, to strengthen the voice of the oppressed and the marginalized. Second, to learn from other movements' knowledges, strategies and tactics. Third, to build networks of international solidarity. Fourth, to work towards an emancipatory political programme that provides the groundwork for these strong international ties. Yet, different contexts demand different actions. In authoritarian countries like Vietnam, activists (and non-activists) are required to embrace tactics that facilitate the circumvention of acute state repression, including hiding, fleeing, creating and merging. In the following I provide an explanation of how these tactics are being used in the Vietnamese context."
Exile won't stop Vietnamese blogger from highlighting abuses: "Quynh says her eyesight was affected by months in solitary confinement, with her cell kept in darkness during the day and flooded with blinding light at night. 'In Vietnam, I read in the newspaper that the people in the U.S. have freedom, but it belongs to the U.S. government. My government said that,' Quynh said in a recent interview. 'When I came here … I found out the people here, the citizens in the U.S., they really have' freedom. What she has so far seen as she settles into her new life in Houston has given Quynh the belief that her homeland — criticized by groups such as Amnesty International for restricting freedom of speech, the press and religion — will one day be transformed and she will be able to return."
COMING UP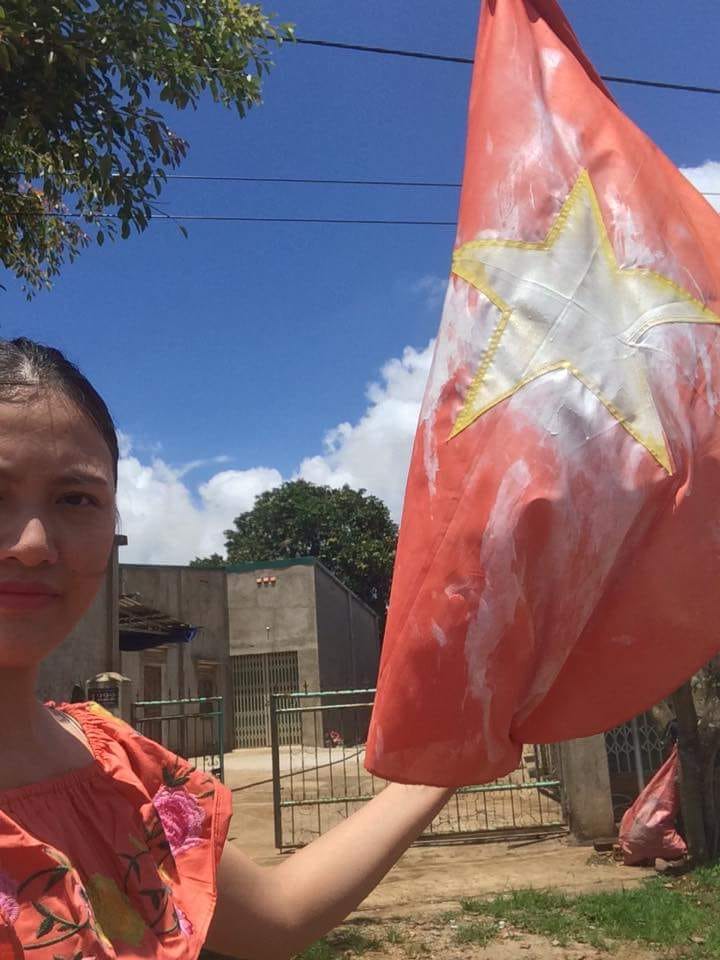 Huynh Thuc Vy and the flag in question 
The trial of female blogger and activist Huynh Thuc Vy has been 
moved from November 22 to 30
. The trial will be held in Dak Lak Province. She is charged under Article 276 of the 1999 Penal Code for "offending the national flag" and faces up to three years in prison for spray-painting a flag in 2017 as a sign of protest. On November 2, 2018, the court issued an order 
banning Huynh Thuc Vy from leaving her residence
. She was put under supervision from November 6 to December 1, 2018. Human Rights Watch condemned the charges against her in a 
statement
 released ahead of the previously-scheduled trial. Phil Robertson, Asia Director, said that "It is wrong to put protecting a national symbol first over protecting the rights of the nation's people."
TAKE ACTION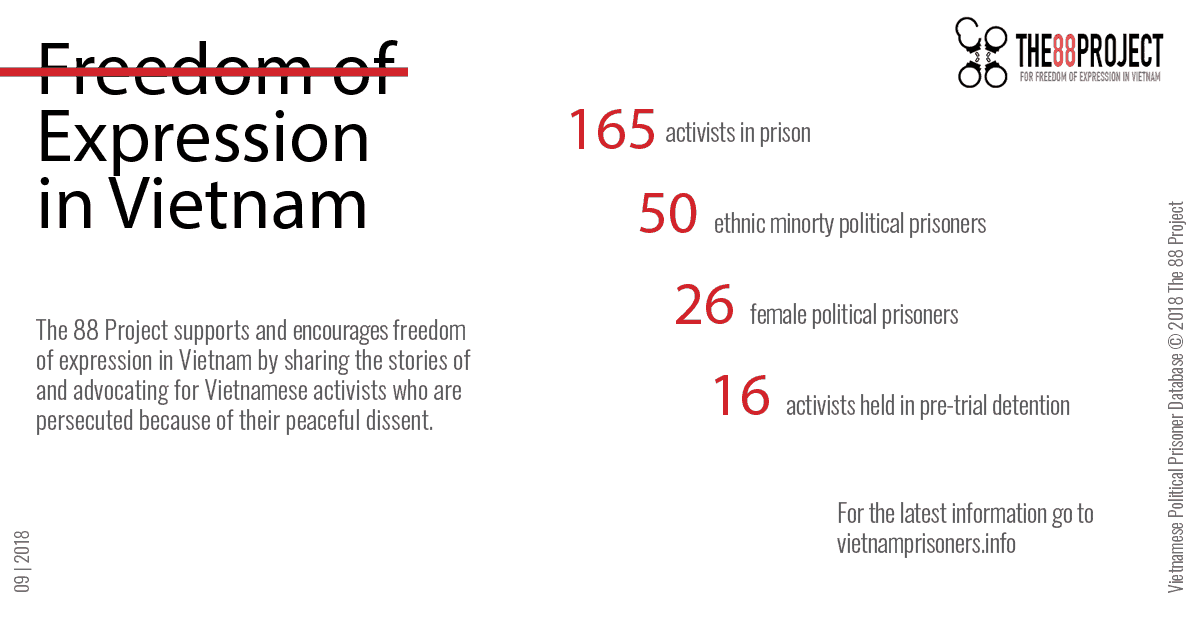 Mark your calendars! November 27 is Giving Tuesday. How will you give? 2018 has been a tough year for activists in Vietnam, with 54 activists and protesters arrested in the year thus far. In total, there are 181 political prisoners currently serving jail time or in pre-trial detention. Yet they continue their work, and so will we! Find out how you can support them, here. And please consider donating to The 88 Project to help sustain our efforts to bring up-to-date information about political prisoners and activists at risk.
© 2018 The 88 Project
https://the88project.org/wp-content/uploads/2017/10/nguyen-viet-dung-e1556402157366.jpg
250
250
kayleedolen
https://the88project.org/wp-content/uploads/2019/01/88project.png
kayleedolen
2018-11-26 10:15:55
2019-04-30 07:52:23
Vietnam Free Expression Newsletter No. 46/2018 – Week of November 19-25