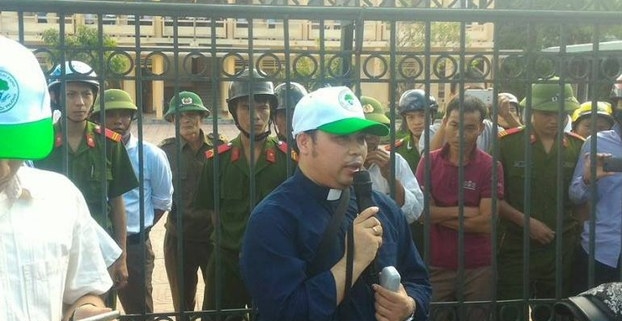 Vietnam Free Expression Newsletter No. 4/2017– Week of March 20-26
Greetings from Huong, Ella, and Kaylee from The 88 Project! We are bringing to you news, analysis, and actions regarding human rights and civil society in Vietnam during the week of March 20-26: two more arrests under Article 88; the continued struggle of the victims of the Formosa environmental disaster; public outcry about recent pedophilia cases and the authorities' inadequate response; and nine death sentences. Don't miss PEN America's interview with Trịnh Hữu Long and the article on environmental activism by David Hutt in the Diplomat. Last but not least, please remember bloggers Anh Ba Sàm and Nguyễn Thị Minh Thúy upon the one year anniversary of their trial, and take action for them.
Click to Subscribe to our Newsletter!
HUMAN RIGHTS & CIVIL SOCIETY
Prisoners of Conscience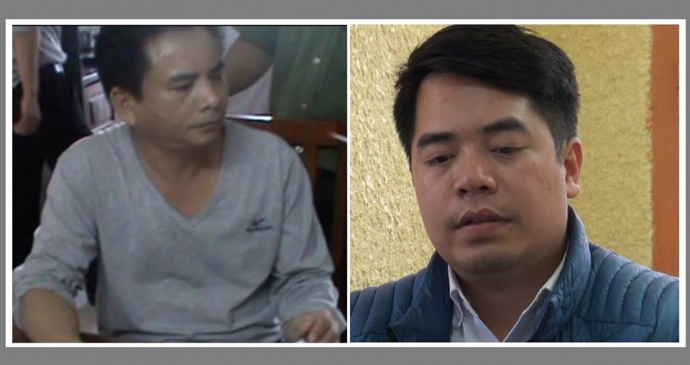 Two more bloggers were arrested under Art. 88 for "propaganda against the Socialist state": blogger Phan Kim Khánh (Phú Thọ province), arrested on March 21, and blogger Bùi Hiếu Võ (Hồ Chí Minh City), on March 17. These are the most recent in a series of arrests since the beginning of the year: Four activists were arrested days before the traditional New Year and two dissidents were arrested for "making and distributing video clips with bad content" earlier this month. The Committee to Protect Journalists has called on Vietnam to immediately and unconditionally release the two bloggers.
Freedom of Expression, Social Media & Activism
March 23, 2017 marked one year since bloggers Anh Ba Sàm and Nguyễn Thị Minh Thúy were sentenced to five and three years of imprisonment, respectively. PEN America published an excellent interview with Trịnh Hữu Long, a Vietnamese journalist and human rights lawyer who stepped in to help maintain the "Anh Ba Sam" blog after his fellow bloggers' arrests. In this interview, Trinh explains the danger that Vietnamese bloggers face when they discuss political issues, as well as the state of free expression in the country and his honest views as to how Vietnamese activism is shaped by cultural constraints.
Freedom of Assembly & Environmental Activism
Vietnam priest dismisses claims Formosa activists sparked violence: "Đặng Hữu Nam of the Phu Yen parish, under central Vietnam's Roman Catholic Vinh Diocese, told RFA he wrote a letter rejecting accusations by officials in Nghe An province that activists protesting Hanoi's settlement with the Formosa steel plant over its toxic waste spill had touched off the clash. 'I just sent a reply today, following letter number 1022 of the Nghe An People's Committee about the march on Feb. 14,' Nam told RFA's Vietnamese Service. 'We reiterate that there was nothing wrong in what priest Thuc and his parishioners did. What they did was civil and should be encouraged. The government should have helped the people to exercise their rights.'"
Will the environment be the Vietnam government's downfall? This is an excellent article by David Hutt on The Diplomat. "What strikes the mind is that many rights activists in Vietnam have focused their campaigning on environmental issues in recent years. Why? First, because it has become a pertinent problem in the country. […] another reason for the surge in environmental protesting is because the environment is one of the few issues that cuts across all divides. It unites poor rural fisherman and relatively wealthy urban liberals; consumers and producers; democrats and socialists." Yet there is not much the central government can do to curb the environmental damage to preserve its legitimacy, due to the structural problems that David Hutt explains in the article.
Children's Rights & Sexual Violence
In February and March, public outrage over the authorities' prolonged investigations into recent child sexual abuse cases has put the issue of children's rights and sexual violence into the spotlight. Last Friday, March 17, the United Nations expressed serious concerns over widespread, unreported child sexual abuse cases and recent incidents that have not been adequately handled by Vietnamese authorities. On March 20, the Vietnamese Deputy Prime Minister ordered an urgent action against child abuse. According to the Ministry of Labour, Invalids, and Social Affairs, around 2,000 Vietnamese children face violence and abuse annually, including 1,200 suffering from sexual abuse. When the parents are willing to promptly take action and report the abuses against their children, the authorities so far often do not investigate, citing lack of evidence, or fail to take any action at all without explaining why.
Death Penalty
Nine drug smugglers were sentenced to death on Wednesday, March 22. "Communist Vietnam has some of the world's toughest anti-drug laws. Anyone found guilty of possessing more than 600 grams (21 ounces) of heroin, or more than 20 kilograms of opium, can face the death penalty."
RELEVANT NEWS & ANALYSIS
Digital in Vietnam: Is politics hindering progress? "There's a huge appetite for digital media and ecommerce in Vietnam that shows no sign of slowing down. Unfortunately, it's a case of demand far outstripping capabilities. The investment in new internet infrastructure is positive and shows that Vietnam is set to benefit from the digital revolution as much as its neighbours already have. But the increasingly strict digital surveillance laws passed by the government pose a bigger problem — and we simply do not know how far they will go."
Tillerson offers little comfort for Vietnam. "The decision by the US official not to challenge China publicly over its territorial ambitions in the South China Sea can only have added to Vietnam's concerns about the unreliability and unpredictability of the new administration in Washington."
Vietnam wants US connections to prevent anti-government content on the Internet: "The Minister of Information and Communications has asked U.S. Ambassador to Vietnam Ted Osius to encourage U.S. enterprises operating in Vietnam to build stronger connections with local authorities in a bid to prevent anti-government information on Facebook and Google."
TAKE ACTION
March 23, 2017 marked the first anniversary of Bloggers Nguyễn Hữu Vinh – Anh Ba Sàm and Nguyễn Thị Minh Thúy's trial, in which they were sentenced to five and three years of imprisonment respectively. Please sign PEN America's open letter on behalf of Nguyễn Hữu Vinh and Nguyễn Thị Minh Thúy, urging the Vietnamese authorities to "appeal the Higher People's Court Decision before the Supreme People's Court, and to ask that their sentences be overturned."
© 2017 The 88 Project
https://the88project.org/wp-content/uploads/2017/03/dang-huu-nam-feb-14-protest.jpeg
466
622
Huong Nguyen
https://the88project.org/wp-content/uploads/2019/01/88project.png
Huong Nguyen
2017-03-27 02:00:51
2019-04-30 08:05:32
Vietnam Free Expression Newsletter No. 4/2017– Week of March 20-26