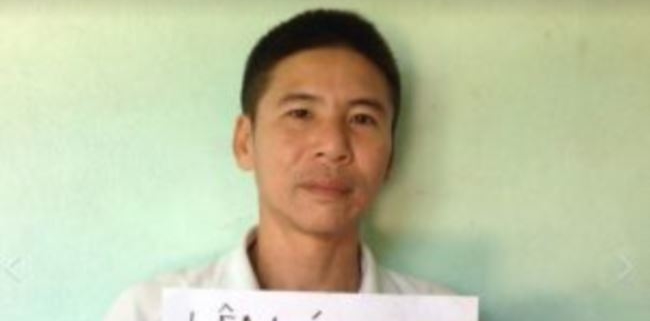 Vietnam Free Expression Newsletter No. 27/2019 – Week of July 1-7
Greetings from The 88 Project! We are bringing you news, analysis, and actions regarding human rights and civil society in Vietnam during the week of July 1-7. Many more political prisoners, including Nguyen Trung Truc, Nguyen Van Dien, and Vu Quang Thuan have started a hunger strike against what they call "cruel" treatment in prison, prompting the civil society to launch an urgent appeal against torture and maltreatment of prisoners of conscience. Well-known lawyer Tran Vu Hai, who often represents political dissidents, was charged with tax evasion and put under travel restriction. In the news and analysis section, we have news about the EU signing the free trade agreement with Vietnam, David Hutt's analysis on the reasons behind the rising repression in Vietnam, and the situation of the Montagnard asylum seekers in Cambodia. Don't miss our interview with writer and activist Ha Thuy Nguyen on her inspiring work for freedom of expression and thought in Vietnam. Please take action for Nguyen Trung Truc, Nguyen Van Tuc, and Tran Thi Xuan, calling on the Vietnamese government to improve treatment of human rights defenders and respect international human rights agreements. 
HUMAN RIGHTS & CIVIL SOCIETY
Prisoners of Conscience
Nguyen Trung Truc (left) and Nguyen Van Dien and Vu Quang Thuan (right)
More political prisoners have gone on hunger strike to protest against mistreatment in prison. On 2 July 2019, 
Nguyen Trung Truc
's family visited him in Prison No. 5 in Thanh Hoa province, under heightened monitoring by prison staff. They were able to see him and learned that after two weeks of hunger strike, 
Truc's health has deteriorated heavily
 and he needed medical care. Truc told his son that he would continue his hunger strike to protest the mistreatment of political prisoners and the unjust sentences imposed on them. Today, July 7, is the 20th day of his hunger strike. Nguyen Trung Truc was arrested in August 2017 and is currently serving a 12 year sentence under Article 79 of the 1999 Criminal Code.
On June 30, 2019, during a phone call to family, political prisoner Nguyen Van Dien said he would begin a hunger strike starting July 1, 2019. Before he could tell his family the reason of the hunger strike, the call was abruptly ended. Meanwhile, Vu Quang Thuan also discussed with his family about his wish to hire a lawyer review his case and draft his will before he starts a hunger strike to protest against cruelty in prison. Nguyen Van Dien and Vu Quang Thuan were arrested March 2017 and tried together in January 2018. Dien was sentenced to 6.5 years and Thuan to 8 years in prison under Article 88 of the 1999 Criminal Code.
Vietnamese civil organizations have issued an "Urgent appeal against Torture and Maltreatment of Prisoners of Conscience in Vietnam," urging the Vietnamese government to "immediately order an end to the torture and maltreatment of prisoners in every prison across Vietnam, especially Prison Camp No. 5 and 6 and to "conduct visits to the above-mentioned prison camps for inspection and scrutiny, and punish those who violate the UNCAT." As of July 2, 2019, twelve civil society organizations and more than 550 individuals have signed the urgent appeal.
Activists at Risk
Attorney Tran Vu Hai. Source: Facebook Tran Vu Hai. 
On July 2, the Investigative Police Division of the Public Security Department of Khanh Hoa Province 
charged
 attorney Tran Vu Hai, a prominent lawyer in Vietnam, with "tax evasion."
 No arrest was made, but a search warrant was issued and police carried out a search of his office in Dong Da District, Hanoi. The police took away a large amount of materials not related to the case, including the dossiers of multiple important cases, such as the case of 
Truong Duy Nhat
, a well-known official-turned-dissident recently deported by Thai authorities back to Vietnam while seeking political asylum there and currently held in T16 prison, Hanoi.
On July 3, Tran Vu Hai announced on his personal Facebook account that he was going to take a break from work, to rest, read, and resolve the issue together with his family. It is also reported that Hai and his wife have been placed under travel restriction.
NEWS & ANALYSIS
EU signs free trade agreement with Vietnam
, DW, June 30, 2019: "The European Union has signed a landmark free trade deal with Vietnam. With concerns from some lawmakers about the country's human rights record, the agreement needs approval from the European Parliament."
Why Is Repression Rising in Vietnam?, David Hutt, The Diplomat, June 28, 2019: "Bureaucracies in any country tend to "work toward" a certain goal, be it democratic or dictatorial. So as the number of Party critics arrested increases, others in the bureaucracy start to think this is what they ought to be working towards as well. Judges hand down longer and longer sentences, so other judges think this is what they should be working towards. Provincial police arrest someone for sharing an anti-Party message online, so security personnel in another province reckon they ought to do the same. I have it on good authority that the Ministry of Public Security has allowed local police officials greater autonomy in arresting people for anti-Party comments made online, which has no doubt created some competition among junior officials to act more repressively."
New documentary series highlights the struggles of women activists in Vietnam, Don Le, Global Voices, July 1, 2019: "The 88 Project, an organisation supporting freedom of expression in Vietnam, released the first video of an ongoing interview series with female activists in Vietnam. In the first interview with Pham Doan Trang, a dissident journalist and political activist, she discusses the challenges women face as bloggers and human rights activists."
Montagnards' Deportation Sparks Fears about Safety, VOA News, July 1, 2019: "Cambodia's recent deportation of four indigenous Montagnard asylum-seekers back to their home country has raised concerns about the safety of returnees and the plight of the indigenous group in Vietnam. The Cambodian government deported the four in mid-June after one of them requested to return to Vietnam to be with his family and the others were deemed to be ineligible for asylum status."
IN CASE YOU MISSED IT
Watch our interview with 
Ha Thuy Nguyen
, a writer based in Hanoi who also plays an important role in civil society in Vietnam with her team 
Book Hunter
. Book Hunter was founded in 2012 and focuses on sharing and spreading knowledge and raising awareness on intellectual freedom and freedom of publishing. The major aim of Book Hunter is to encourage Vietnamese young people to study, to create, and to claim their freedom of thought. "I think that changing people's mindset and improving peoples' awareness and knowledge are as important as fighting for their basic human rights," said Ha Thuy Nguyen in the interview. Watch it 
here
.
TAKE ACTION
Please take action for Nguyen Trung Truc, Nguyen Van Tuc, and Tran Thi Xuan with The Observatory for the Protection of Human Rights Defenders, a partnership of FIDH and the World Organisation Against Torture. Use their guide and contact information to write to the Vietnamese government to call for the immediate and unconditional release of the prisoners, the improved treatment of human rights defenders, and Vietnam's compliance with international human rights agreements.
© 2019 The 88 Project
https://the88project.org/wp-content/uploads/2017/08/nguyen-trung-truc.jpg
366
650
Huong Nguyen
https://the88project.org/wp-content/uploads/2019/01/88project.png
Huong Nguyen
2019-07-08 18:25:33
2019-07-08 18:25:33
Vietnam Free Expression Newsletter No. 27/2019 – Week of July 1-7