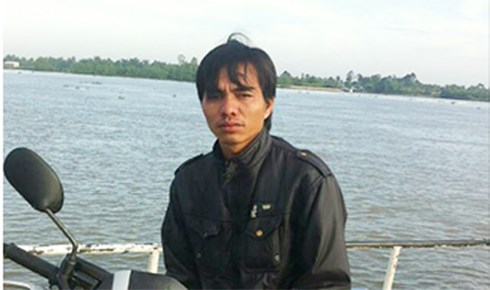 Vietnam Free Expression Newsletter No. 25/2018 – Weeks of August 27-September 2 and September 3-9
Featured Image: Engineer Nguyen Ngoc Anh, arrested in Ben Tre province on August 30.
Greetings from The 88 Project! We are bringing you news, analysis, and actions regarding human rights and civil society in Vietnam during the weeks of August 27-September 3 and September 4-9. Political and environmental activist Nguyen Trung Truc will go to trial on September 12, and land rights activist Do Cong Duong will face trial on his first set of charges on September 17. Former teacher Dao Quang Thuc has his trial set for September 19, and pro-democracy activist Nguyen Van Tuc will appeal his 13-year sentence on September 14. Authorities have charged at least three online activists within the past two weeks with alleged crimes against the state, including an engineer charged under Article 117 of the 2015 Criminal Code for "making, storing, spreading information, materials, items for the purpose of opposing the State." In addition, trials continue for those involved in June 2018 protests in Binh Thuan province. Political prisoner Tran Huynh Duy Thuc remains on hunger strike after several weeks, with his family unable to receive news on his condition from prison authorities. We think of him this week, as well as religious freedom advocate Pastor Nguyen Trung Ton, who spent another birthday in prison on September 2. Several activists remain at risk this week after being questioned or detained in recent days; several activists were also beaten by police. Police have released some activists after questioning but are still holding others, whose whereabouts remain unknown. Read about an environmental protest over a waste management facility, another alleged case of police brutality, and several pieces of international advocacy. The International Federation for Human Right's Secretary General has been denied entry into Vietnam for the World Economic Forum; the organization had recently co-authored a statement responding to Vietnam's report to the UN for is upcoming Universal Periodic Review. In the news, learn more about Vietnamese activists' relationships with the late US Senator John McCain and perspectives on the draft bill on Special Economic Zones and the relationship between human rights and global financial instruments. Please take action to help us reach our funding goal for our video interview series! So far, we have raised enough funds to start production on the first two interviews with female activists. Please consider donating, here.
Please subscribe to the newsletter!
HUMAN RIGHTS & CIVIL SOCIETY
Prisoners of Conscience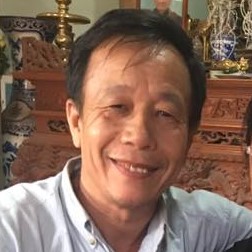 Land rights activist and citizen journalist 
Do Cong Duong
 will go to 
trial on September 17 
on charges of "disturbing public order" under Article 318 of the 2015 Criminal Code. He faces up to seven years in prison. He also faces separate charges of "abusing democratic freedoms," for which he will be tried in October, also carrying a maximum sentence of seven years. Duong was arrested in January 2018 after filming a forced eviction. On September 17, he will be tried alongside three others on the same charges of "disturbing public order."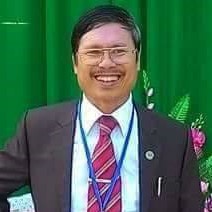 Former teacher 
Dao Quang Thuc
 has a 
trial set for September 19
 in Hoa Binh province. He was arrested in October 2017 on charges of subversion under Article 79 of the 1999 Criminal Code for online postings and peaceful participation in protests over the environment and territorial disputes with China. He was just recently permitted to meet with his lawyer, despite being in detention for almost one year. His family alleges he has been tortured while imprisoned.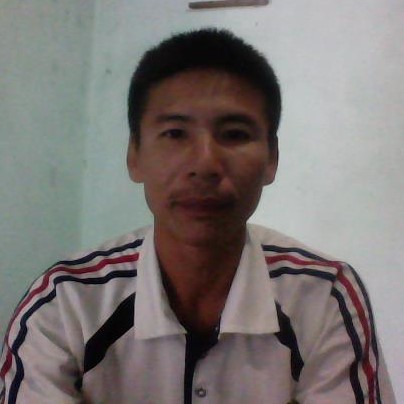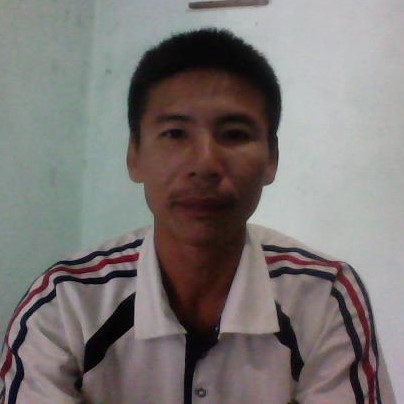 Nguyen Trung Truc
will now face trial on September 12
 in Quang Binh province, Dong Hoi City. His trial had been set for August 17, but was postponed unexpectedly. He was arrested in August 2017 under Article 79 of the 1999 Criminal Code. Truc is a political and environmental activist who had advocated for multi-party democracy and support for affected communities after the 2016 Formosa environmental disaster.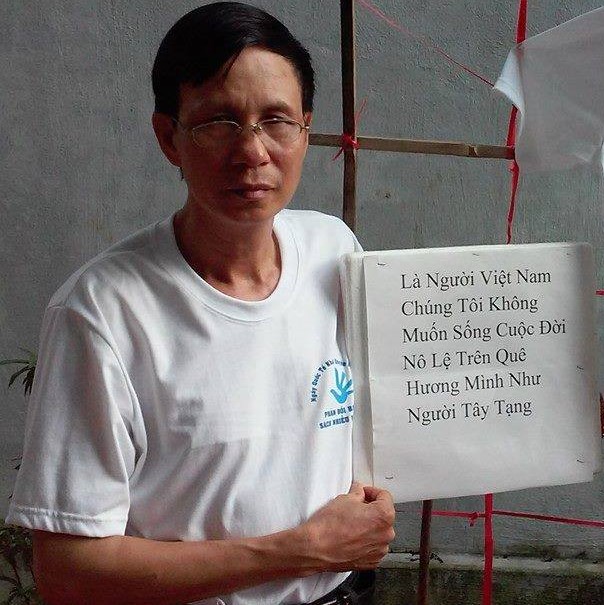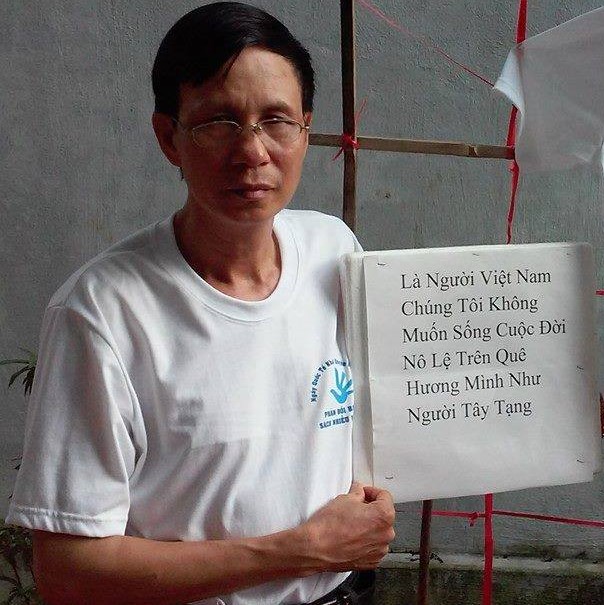 This week, we remember political prisoner 
Nguyen Van Tuc
 on the first anniversary of his arrest. He was arrested under Article 79 of the 1999 Criminal Code on September 1, 2017 for ties to the Brotherhood for Democracy and for his human rights and maritime sovereignty activism. In April, he was sentenced to 13 years in prison, and he has been reported to be in poor health. He will face an 
appeal trial
 on September 14 in Hanoi.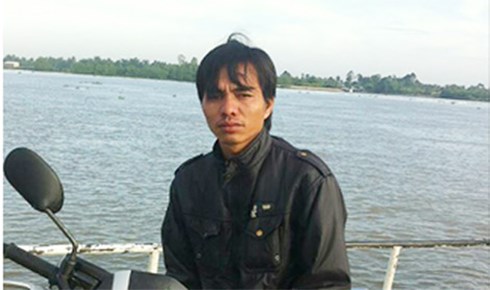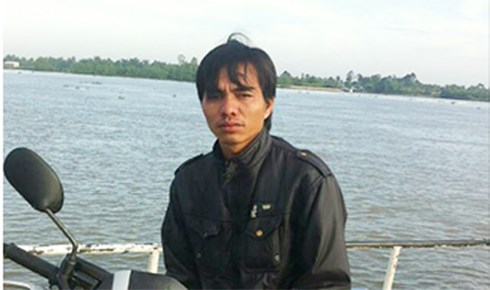 Police 
arrested engineer Nguyen Ngoc Anh
 in Ben Tre province on August 30. He is charged with "making, storing, spreading information, materials, items for the purpose of opposing the State of Socialist Republic of Vietnam," under Article 117 of the 2015 Criminal Code, which carries a maximum sentence of 20 years in prison. Anh had reportedly posted items on Facebook and made videos critical of the government's handling of human rights, corruption, and maritime sovereignty issues. He now faces several months of incommunicado pre-trial investigation, while his family is facing harassment from local authorities.
Two men were also arrested on September 1 in Can Tho province. Doanh Khanh Vinh Quang and Bui Manh Dong were arrested for their Facebook postings criticizing the government and calling for protests.
Additionally, seventeen more people were tried in Binh Thuan province for their roles in June 2018 national protests, which, according to national media, brought the total number of prosecuted protesters in Binh Thuan to 32. While protests were mainly peaceful, there were reports of some violent tactics used in Binh Thuan specifically, though The 88 Project cannot confirm these claims and also recognizes that media reporting on this story inside Vietnam is run by the state itself. Read our report and analysis on the June 2018 protests' aftermath and resulting arrests, here.
Imprisoned blogger and entrepreneur 
Tran Huynh Duy Thuc
 remains on hunger strike after almost one month. His family has not heard from Thuc recently, so they still consider him to still be striking. It has been 27 days, and they are very concerned about his well-being. On September 8, they issued this 
letter
 requesting that the prison authorities inform the family about Thuc's current condition, as well as allow Thuc to make a phone call home. The letter is addressed to the Vietnamese government, foreign embassies, international organizations, and concerned people everywhere, and calls upon them to speak out to protect Thuc. He has been protesting increased restrictions in prison, as well as his opposition to authorities' attempts to get him to accept exile in exchange for early release.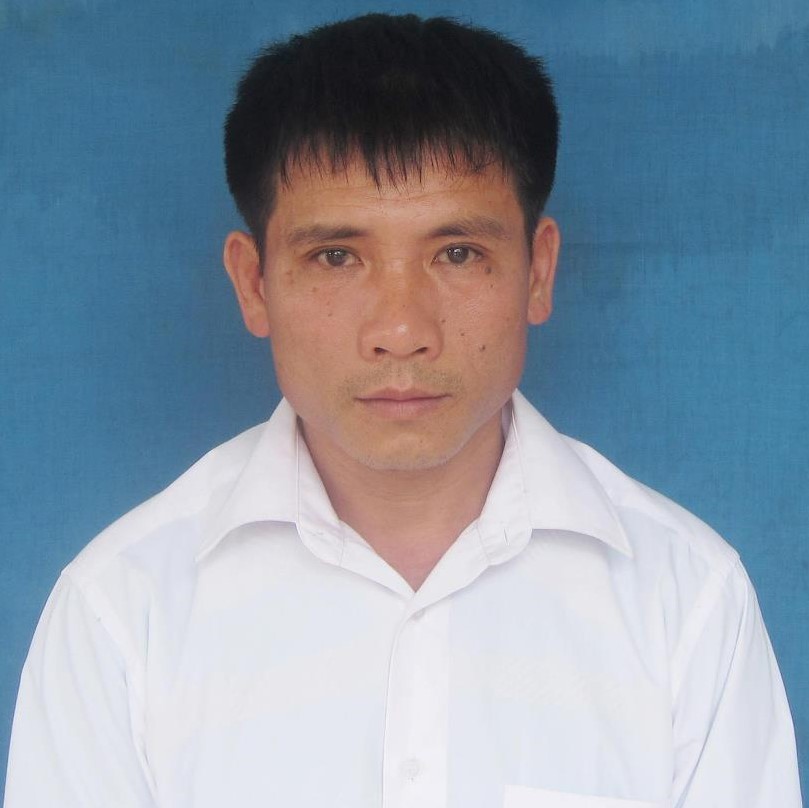 This week, we also remember 
Nguyen Trung Ton
, a pastor and democracy/religious freedom activist, in honor of his birthday on September 2. In April 2018, he was sentenced to 12 yrs in prison. In July, he was moved to a prison 1000 km from home.
Activists at Risk
Several activists have been harassed and attacked over the past two weeks, some still in connection with the June 2018 nationwide protests over draft laws on cybersecurity and special economic zones. Police in Hanoi 
were also ordered to break up large social gatherings
 and protests ahead of National Day on September 2, in anticipation of public demonstrations, and 
detained numerous activists
, some of whom remain detained. Some of these cases are highlighted below:
Here, The Vietnamese reflects on the concerted government attempts to quell public dissent since the June 2018 protests.
Environmental Activism/Community at Risk
On September 3, police
 violently dispersed protesters
 gathered with the aim to release 31 demonstrators who were detained after a protest against a pollution-producing waste management plant that recently resumed operations, despite previous pledges to relocate. The group had intended to meet with local officials to negotiate the release of the detained protesters, but they were instead met with physical attacks that left some members of the group severely injured and even reportedly caused a woman's miscarriage of her pregnancy. Police claim protesters had detained three workers in a standoff situation, who were later released. This latest incident follows a trend in increased efforts to protect environmental rights after the Formosa 2016 toxic waste spill.
Police Brutality
The community is asking for answers after Hoang Tuan Long, a restaurant owner, 
died in police custody
. His family received competing explanations as to his cause of death and claim he was healthy before being detained. Some police claim he committed suicide, though an autopsy revealed several injuries to his body. Police agents also later interrupted his funeral. This case echoes that of Hoa Hao Buddhist 
Nguyen Huu Tan
, who was declared to have committed suicide in custody after being detained, despite inconsistencies with recorded footage and Tan's injuries, as well as the 
case of Hua Hoang Anh
, a farmer from Kien Giang province, who was found dead after police questioning in late July.
International Advocacy
Human Rights Watch called on Australia
 to condemn Vietnam's human rights abuses ahead of the 15th Australia-Vietnam Human Rights Dialogue that took place in Hanoi on August 28, citing attacks on activists, Vietnam's new cybersecurity law, and recent trials of prominent pro-democracy activists. They also 
sent a letter to Japan's Foreign Minister
, asking him to raise human rights and make Japanese-Vietnamese cooperation contingent upon them, during his meeting with the Vietnamese government on September 11.
The International Federation for Human Rights (FIDH) and the Vietnam Committee on Human Rights (VCHR) have spoken out against Vietnam's report to the UN ahead of its Universal Periodic Review in January 2019, calling parts of the report false and not conducive to an open human rights conversation. "The government report for the UPR is full of statements that defy reality and mask the fierce repression of civil society that has drawn strong criticism from the international community," said VCHR President Vo Van Ai. Read the organizations' response to the Vietnamese government's report, here.
On September 9, FIDH announced that Vietnam had denied entry of its Secretary General, Debbie Stothard, into the country. She is an invited participant of the World Economic Forum on ASEAN in Hanoi from September 11-13 and had already arrived at the airport in Hanoi before being refused entry. "Whatever inconvenience I am being subjected to is nothing compared to the attacks on Vietnam human rights defenders and the media," Stothard said on social media.
NEWS & ANALYSIS
Saying Goodbye to John McCain: Salute to an American Who Helped Changed Vietnam Until His Last Days
: "One of a few stories you will not read about John McCain in Vietnam's state-run media would be his close ties with the human rights and democracy activists' community, whom he had continued to fight along their side until his very last days. Dissident and former political prisoner, attorney Le Quoc Quan 
wrote
 on his Facebook upon learning about John McCain's passing that as late as June 2017, during his last trip to Vietnam, McCain still insisted on meeting with the human rights and democracy activists in the country like how he had been doing for years."
John McCain embodies US-Vietnam reconciliation: "As an ardent advocate for human rights, freedom, democracy and the rule of law, during his numerous trips to the one-party state, besides holding talks with Vietnamese leaders and officials, the maverick senator sought to meet rights activists and political dissidents. In fact, he strongly and consistently urged the US to support 'all Vietnamese citizens who seek to use peaceful means to build a strong and prosperous country that respects human rights and the rule of law.'"
FAQs About The Special Economic Zones and Vietnam's SEZ Draft Bill: "7. Is There Any Alternative Solution To The SEZ Project? Experts point out that the SEZ idea was something that belongs to the last century, that it has become out of date, and that the SEZs are not relevant to the current circumstances of Vietnam. Instead, the urgent thing to do now is to launch a fundamental and comprehensive institutional reform in the nation, focusing on: – setting the private sector as the basic economic sector, contracting the state sector to its minimum; – recognizing and protecting private ownership of land; – establishing democracy, and protecting and promoting freedom rights to mobilize the citizenry for the development cause of the nation."
Human Rights Safeguards Take a Backseat in New Global Economics Institutions: "As the EU expands its regional economic presence, however, it is struggling to balance its commercial interests with its promotion of human rights. When the military overthrew Thailand's civilian government in 2014, for example, the EU frozediscussions on an economic and political cooperation agreement with the country. But the EU lifted sanctions after only partial government reform efforts. Thailand has continued to resist EU pressure for real political liberalization, setting a date for a general election, but allowing the current prime minister—the leader of the 2014 coup d'état—to remain in office. Meanwhile, an EU-Vietnam FTA remains on the table, even as Hanoi continues to hold over a hundred human rights activists captive. As ASEAN nations become higher value trade partners, the economic interests of the EU, its member states, and other nations are likely to trump international human rights concerns, diluting protections contained within trade agreements."
TAKE ACTION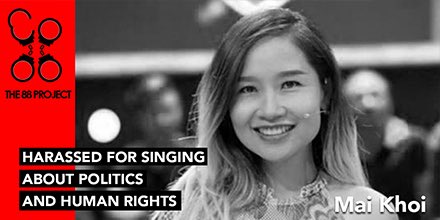 We are excited to announce that so far we have raised enough funds to produce two episodes for our interview series with Vietnamese female activists and former political prisoners! Stay tuned for the release! We have almost two months left to reach the rest of our goal of $5000. Please donate, here.
© 2018 The 88 Project
https://the88project.org/wp-content/uploads/2018/09/nguyen-ngoc-anh.jpg
290
490
kayleedolen
https://the88project.org/wp-content/uploads/2019/01/88project.png
kayleedolen
2018-09-10 08:15:16
2019-04-30 07:55:57
Vietnam Free Expression Newsletter No. 25/2018 – Weeks of August 27-September 2 and September 3-9