Vietnam Free Expression Newsletter No. 20/2018 – Week of May 14-20
Greetings from The 88 Project! We are bringing you news, analysis, and actions regarding human rights and civil society in Vietnam during the week of May 14-20. There are concerns for young activist, Tran Hoang Phuc, as he suffers from hepatitis C in prison; Phuc is being denied medication and visits from family. This week marked two anniversaries of arrests of activists: labor and environmental rights activist Hoang Duc Binh on May 15 and Buddhist Vuong Van Tha and three family members on May 18. Two activists were prohibited from leaving Vietnam this week in order to travel abroad, and a Catholic community in Nghe An is trying to intervene on behalf of a man charged in what they say is retaliation for a land dispute in December 2017. In international advocacy, read a letter from US Congress members to Vietnam, Vietnam VOICE's recommendations to the US State Department ahead of its bilateral human rights dialogue with Vietnam, and the State Department's press release following the event. In the news, read about Internet controls, the #MeToo movement in Vietnam, dangers for human rights workers in Asia, and the state of LGBTIQ rights in the region. In case you missed it, blogger Bui Hieu Vo was sentenced to four and a half years in prison on May 9, and former university employee Nguyen Duy Son was arrested the same day on charges of "abusing democratic freedoms." Please take action with Amnesty International for political prisoner Tran Anh Kim; Kim is serving a 13-year sentence for his pro-democracy work and is in very poor health in prison.
Read the full newsletter, here.
And please subscribe!
HUMAN RIGHTS & CIVIL SOCIETY
Prisoners of Conscience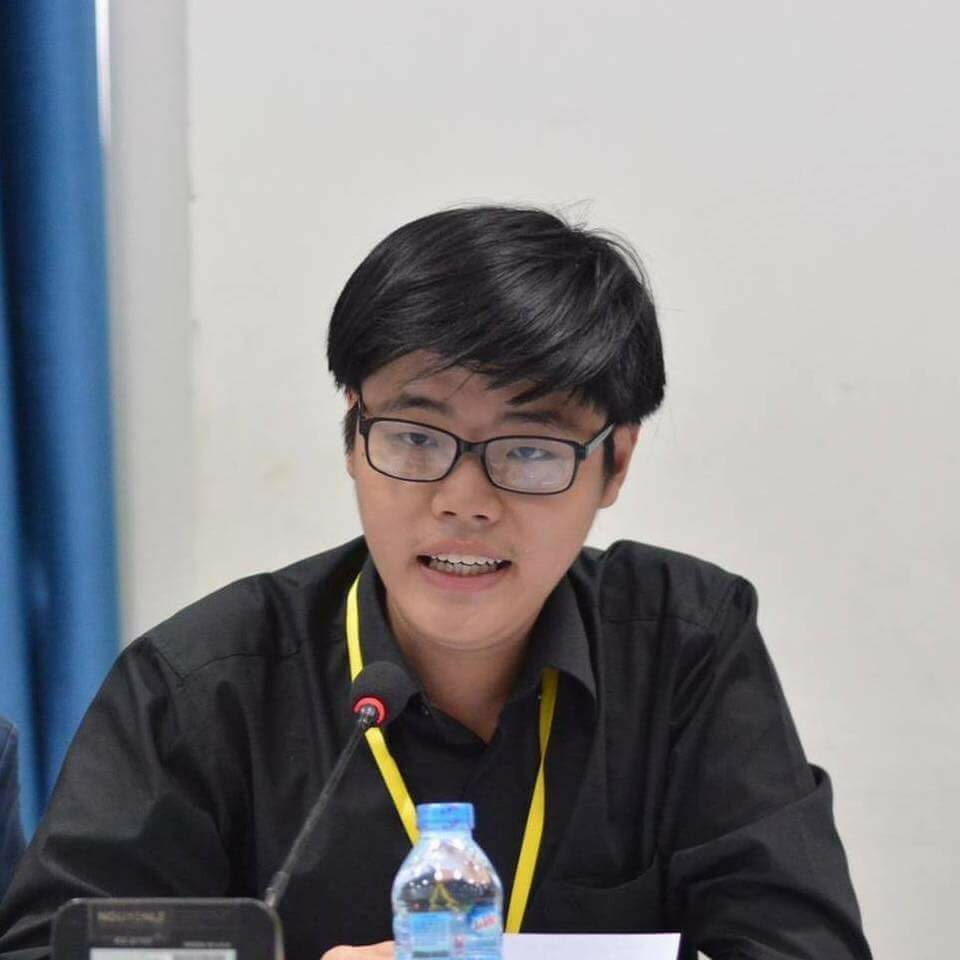 Five Vietnamese lawyers have 
appealed to the government
 to improve medical treatment for political prisoner 
Tran Hoang Phuc
. Phuc, 24, is suffering from hepatitis C while imprisoned and has not been able to receive medication from his family, despite having a prescription from an independent facility. His mother has also been unable to visit him since his arrest nearly a year ago. Phuc was tried on January 31, 2018, alongside 
Nguyen Van Dien
 and 
Vu Quang Thuan
, and sentenced to six years in prison under clause 1 of Art. 88 of the 1999 Criminal Code. According to the indictment, Thuan and Dien were accused of posting 17 video clips on the Internet and possessing materials with anti-socialist state content; Tran Hoang Phuc was accused of helping them in storing the materials and posting 3 of the 17 clips.
May 15 marked a year since environmental and labor rights activist 
Hoang Duc Binh
 was arrested in a violent spectacle. Binh was charged with "resisting persons in the performance of their official duties" under Article 257 and "abusing democratic freedoms to infringe upon the interests of the State" under Article 258 of the 1999 Criminal Code. On February 6, 2018, he was sentenced to 14 years in prison; his appeal of the sentence was denied. He has blogged on the Formosa environmental disaster that began in April 2016 and has actively worked with the Catholic community in Nghe An province to help them obtain compensation for the damages caused by the catastrophe.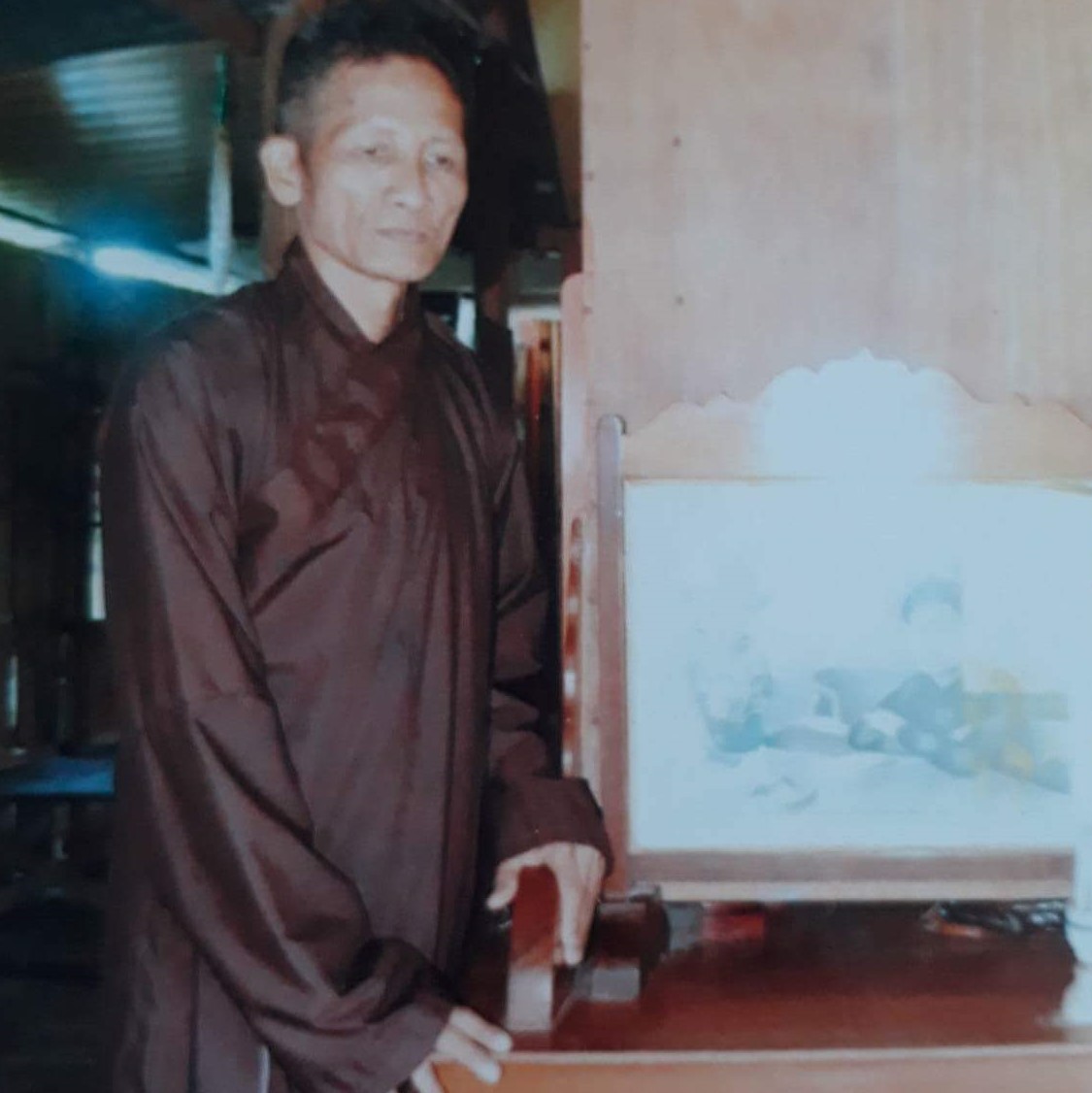 May 18 marked a year since Buddhist 
Vuong Van Tha
 and family members were arrested in a violent raid at their home. Tha previously served three years in prison for "abusing democratic freedoms," under Article 258 of the 1999 Criminal Code. He had resumed his activism shortly before his May 2017 re-arrest. His house was put under siege by authorities at the time of the arrest and blasted with water cannons that injured many inside the house. Tha's son and two nephews were also arrested. The four were reportedly arrested for making and flying the flag of the former Republic of Vietnam. Vuong Van Tha was sentenced to 12 years in prison on January 23, 2018 under Article 88 in An Giang province. Tha's son (
Vuong Van Thuan
) and two nephews (
Nguyen Nhat Thuong
 and 
Nguyen Nhat Truong
) were sentenced to seven and six years, respectively.
Activists at Risk
On May 14, Father Joseph Dinh Huu Thoai 
was barred from leaving Vietnam
 for a trip to visit family and friends in the US. Authorities did not give him a clear reason for the decision, just that they had orders from their superiors. Father Thoai has been vocal about human rights issues in Vietnam.
On May 16, labor rights activist and former political prisoner Do Thi Minh Hanh 
was blocked from leaving Vietnam
 to travel to Germany. Hanh had been planning to visit her mother and had previously received permission for the trip. This is the fourth time in the past three years that Hanh's travel has been restricted.
Environmental Activism/Community at Risk
A Catholic priest and several locals are trying to
 gain permission to testify
 on behalf of another local parishioner, Vo Dinh Phuc, after he was charged with "illegally detaining other people." The move comes in response to alleged retaliation against the group of Catholics in Nghe An province who 
submitted a petition
 to the government to take action after a land dispute in December 2017. The petitioners allege local officials allowed pro-government thugs to beat them during the dispute. The petitioners now believe that the local government is trying to hide what happened by blaming the parishioners themselves for the land incident, summoning them for questioning and charging Phuc.
International Advocacy
Several members of the US Congress joined together to pen a letter to the Vietnamese Prime Minister, calling on Vietnam to release its political prisoners. The effort was spearheaded by Congressional Caucus on Vietnam Co-Chair Congressman Alan Lowenthal and Congressman Lou Correa. The letter specifically brought attention to the cases of imprisoned human rights lawyer Nguyen Van Dai and other imprisoned members of the group he founded, the Brotherhood for Democracy, noting that "activities conducted by members of the BFD include trainings on civil society, human rights, democracy, and providing humanitarian aid to victims of natural disasters." Read the full letter, here.
On May 17, the US State Department hosted its Human Rights Dialogue with Vietnam. According to its press release, topics included in the dialogue were "human rights issues, including the importance of continued progress on legal reform efforts, rule of law, freedom of expression and assembly, religious freedom, labor rights, rights of vulnerable populations, multilateral cooperation, as well as individual cases of concern." Ambassador Michael Kozak of the Bureau of Democracy, Human Rights, and Labor and Director General Pham Hai Anh of the Department of International Organizations in the Vietnamese Ministry of Foreign Affairs represented the two parties. Vietnam VOICE had submitted seven recommendations ahead of the dialogue, including offering asylum in the US for some political prisoners, calling "for the elimination and/or amendment of vaguely-worded articles in the Penal Code, such as Articles 258, 88, 79 and Article 19 – holding lawyers criminally responsible for not reporting clients to the authorities for a number of crimes," and "consider[ing] designating Vietnam as a Country of Particular Concern as the US Commission on International Religious Freedom (USCIRF) has recommended."
NEWS & ANALYSIS
Vietnam set to tighten clamps on Facebook and Google, threatening dissidents: "Facebook, Google and other global companies are pushing back hard against provisions that would require them to store data on Vietnamese users locally and open offices in the country. But they have not taken the same tough stance on parts of the proposed law that would bolster the government's crackdown on online political activism. Vietnam offers a case study in the conflicting pressures the likes of Facebook and Google confront when operating in countries with repressive governments. It also shows how authoritarian regimes try to walk a line in controlling online information and suppressing political activism without crippling the digital economy."
#MeToo, Vietnam: "Pham Ngoc Tien, director general of the gender equality department at MOLISA, agrees that harassment needs to be defined more clearly and legal consequences established. One issue is the lack of data. There are no comprehensive surveys or studies of workplace harassment in Vietnam. 'It's a challenge for the regulators to confirm whether these kinds of situations are 'common' due to the lack of official statistics and reports,' Tien said. The lack of research, however, is not an accident, according to some advocates, who think officials and businesses would rather believe sexual harassment isn't a problem. One Vietnamese expert on gender issues, speaking on condition of anonymity to discuss a sensitive topic, said conversations about sexual harassment policy are stifled by a general preference for maintaining appearances. 'About sexual harassment, or domestic violence, I think the government always wants people to be patient,' they said. 'Patient and silent, to help society seem very peaceful. They don't want people to speak out.'"
Imprisoned, threatened, silenced: human rights workers across Asia are in danger: "Bogus accusations of abetting terrorism are a common justification that we hear from governments to defend the targeting of the UN's important civil society partners. We have countless cases of advocates charged with terrorism, blamed for cooperation with foreign entities, or accused of damaging the reputation or security of the state. I recently met with a group of human rights defenders from across south-east and south Asia about their experiences, which in some cases have been made worse by speaking out or if they share information with the UN. The stories about these reprisals were common – they have been charged with defamation, blasphemy and disinformation. They are increasingly threatened and targeted for their work, indeed some have been labeled as terrorists. There were also accusations of activists being drug addicts or mentally unwell."
Revealing the Rainbow report sheds light on LGBTIQ rights in Southeast Asia: "One key point of the report is the disparity in the region's support of the LGBTIQ community. Countries such as Cambodia, the Philippines, Thailand and Vietnam have all adopted laws in recent years providing greater rights and freedom for the LGBTIQ community. In one example, the report noted Vietnam's recent law legalising gender recognition for transgender people undergoing sex reassignment surgery, which came into effect in January 2017. Khoa Nguyen, a human rights defender and community leader from Vietnam, was positive about the government's role in providing greater rights for the LGBTIQ community. 'I have seen a rapid change in our society,' Nguyen stated in the interview featured in the report. 'In the past, LGBT people faced many problems and they faced stigma and discrimination… [But now] there are more and more people being confident in their lives and they freely tell anyone about their sexuality.'"
IN CASE YOU MISSED IT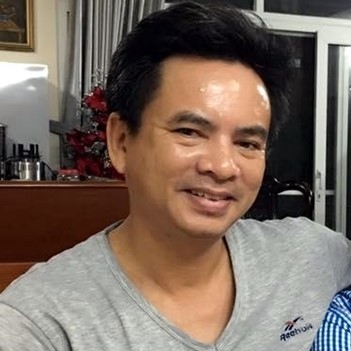 On May 9, blogger Bui Hieu Vo was sentenced to four and a half years in prison under Article 88 ("propaganda against the state") for Facebook posts deemed to have "distorted the political situation" and "incited public disorder." In addition, the authorities accused Vo of connecting with the "terrorist organization" Việt Tân in Australia to discuss and co-administer the Facebook account "Hieu Bui." Vo was arrested on March 17, 2017.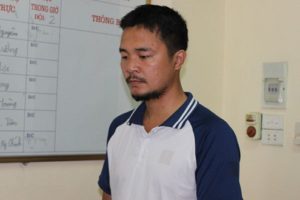 Nguyen Duy Son, Source: Defend the Defenders
Also on May 9, Nguyen Duy Son was arrested in Thanh Hoa province on charges of "abusing democratic freedoms" (Article 331 of the 2015 Criminal Code) for his online postings, which authorities claim "distort, defame, and discredit leaders of the Party, State, and leaders of Thanh Hoa province." Son was previously employed at Sam Son University.
TAKE ACTION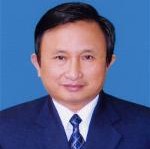 Amnesty International has released a new Urgent Action for Tran Anh Kim. Kim, a pro-democracy activist and former military officer, is serving a 13-year sentence for his peaceful activities. Kim is in poor health in prison. Please take the Urgent Action, calling on Vietnam to provide him with proper medical care and immediately release him from prison.
Correction: In our newsletter last week (No. 19), we incorrectly reported the trial and arrest dates of Bui Hieu Vo and Nguyen Duy Son, respectively, as May 5. Bui Hieu Vo was tried on May 9. Nguyen Duy Son was arrested on May 9. 
© 2018 The 88 Project 
https://the88project.org/wp-content/uploads/2018/01/prisoner-collage-31.jpg
960
960
kayleedolen
https://the88project.org/wp-content/uploads/2019/01/88project.png
kayleedolen
2018-05-21 08:05:12
2019-04-30 07:57:27
Vietnam Free Expression Newsletter No. 20/2018 – Week of May 14-20