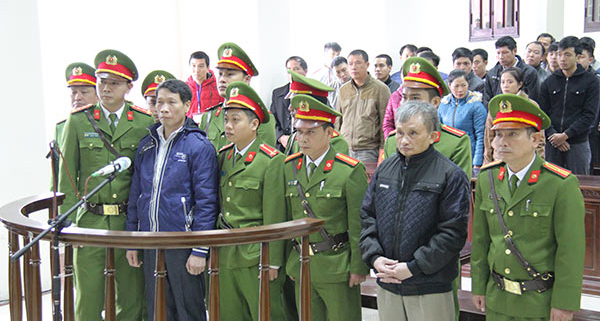 Vietnam Free Expression Newsletter No. 18/2018 – Week of April 30-May 6
Greetings from The 88 Project! We are bringing you news, analysis, and actions regarding human rights and civil society in Vietnam during the week of April 30-May 6. Retired military officer and pro-democracy activist Tran Anh Kim is in failing health in prison. He is serving a thirteen-year sentence for his peaceful activities. Nguyen Ngoc Nhu Quynh's letters to her family have been withheld without either of them knowing why and how. On May 3, we remembered young citizen journalist Nguyen Van Hoa and many others imprisoned in Vietnam on the occasion of World Press Freedom Day. May 5 marked four years since Nguyen Huu Vinh (Anh Ba Sam)'s arrest. He was held for almost two years without trial and still has another year left in his five-year sentence. In the area of religious freedom, a new report details the widespread abuses against ethnic Montagnard Christians in Vietnam at the hands of the government. In the news, read about Vietnam's strict Internet controls and the effects of the rise of capitalism in Vietnam. In case you missed it, read our Editor's interview with DiaCRITICS about the The 88 Project's history, mission, and view of the human rights situation today. Please take action for Nguyen Van Hoa, calling for his release from prison, and consider donating to one of the campaigns that supports political prisoners, like Le Thu Ha, and their families.
Read the full newsletter, here.
And please subscribe!
HUMAN RIGHTS & CIVIL SOCIETY
Prisoners of Conscience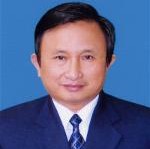 Political prisoner 
Tran Anh Kim
 is
 suffering from headaches and prostate inflammation
 while imprisoned. He recently had to be treated in the hospital for 20 days, and his wife is concerned that he will not live to complete his 13-year sentence if these health conditions persist without proper treatment. On December 16, 2016, retired military officer Tran and ex-soldier 
Le Thanh Tung
 were sentenced to 13 and 12 years in prison, respectively, under Article 79, for planning to establish a pro-democracy organization called the "National Force to Launch the Democracy Flag." Kim has long been a supporter of democracy and a critic of perceived Communist Party corruption. He was also an initial supporter of pro-democracy group, Bloc 8406. In 2009, he 
won Human Rights Watch's Hellman/Hammett grant
 for his activism.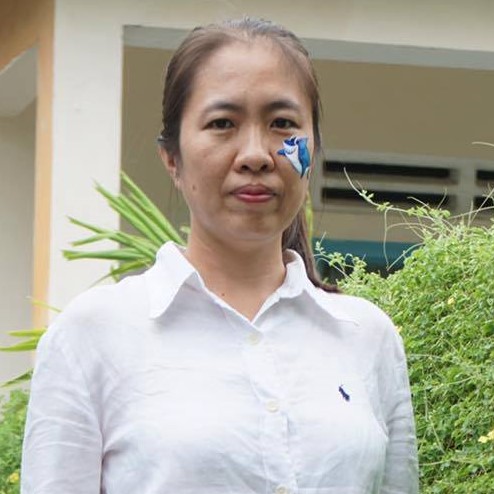 Prominent blogger and political prisoner 
Nguyen Ngoc Nhu Quynh
's letters to her family have been withheld without either of them knowing why and how. Her mother, Ms Nguyen Tuyet Lan, 
only knew 
about the letters when Quynh called and asked her whether she had received them. Ms Lan has received neither letters from Quynh nor greeting cards from international non-profit organizations. Quynh is serving her nine years imprisonment sentence in Prison No. 5, Thanh Hoa province, thousands of kilometers away from her family. The distance and her family situation – her elderly mother is the caretaker of her two young children – have made it difficult for her mother to visit her. Every month, Quynh is only allowed to make a five minutes phone call home, and her family relies on the letters to communicate with her.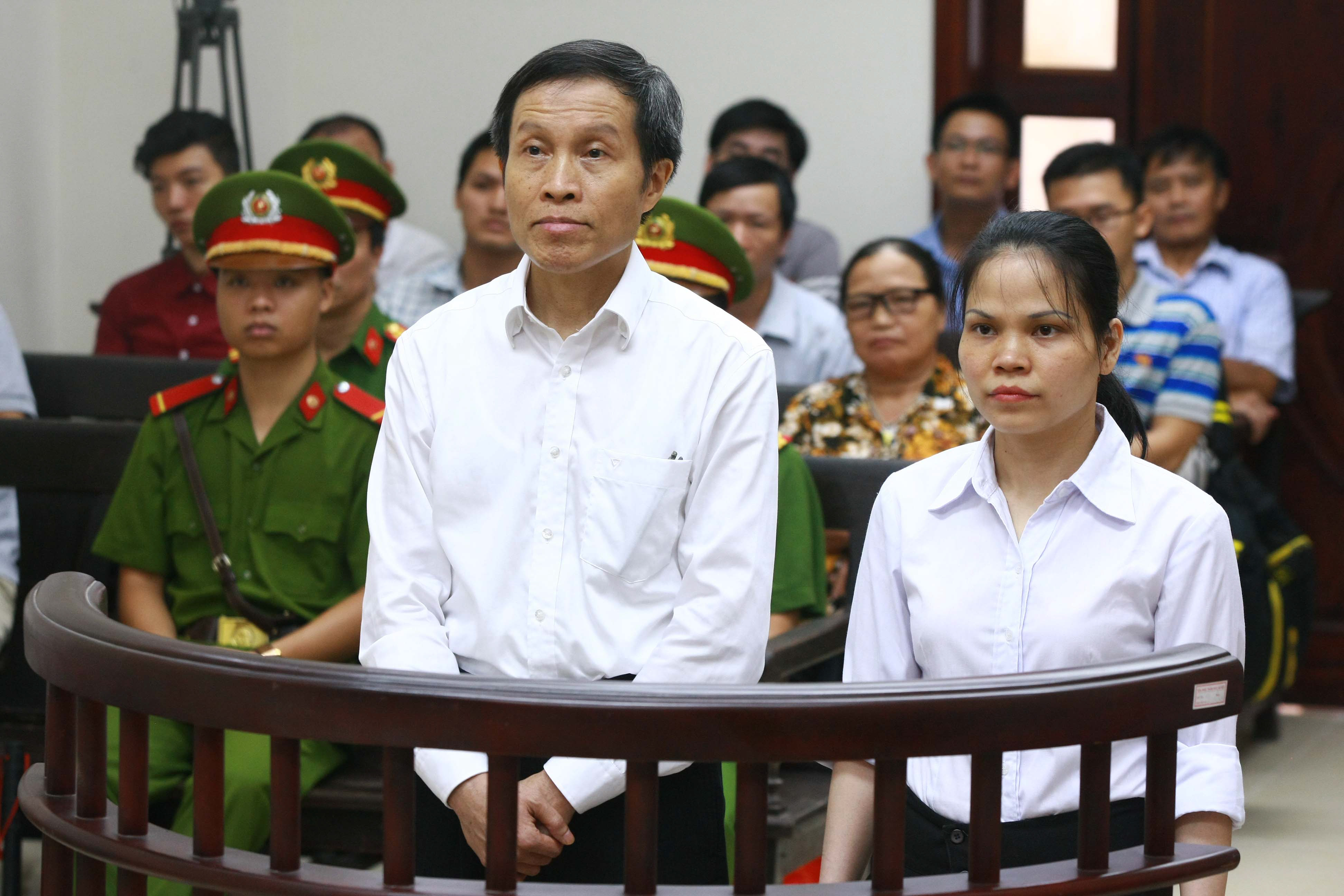 Bloggers Nguyen Huu Vinh (Anh Ba Sam) (L) and Nguyen Thi Minh Thuy (R) at their trial. Source: VietnamNet
May 5 marked four years since bloggers 
Nguyen Huu Vinh
 and Nguyen Thi Minh Thuy were arrested. Nguyen Huu Vinh started the blog Anh Ba Sam in 2007, which featured content on a variety of social, economic, and political topics. Later, Vinh started other websites as well. Vinh eventually backed away from his direct role with Anh Ba Sam, but on May 5, 2014, authorities detained Nguyen Huu Vinh and his assistant Nguyen Thi Minh Thuy on charges related to articles published on two of their more recently-established websites. They awaited trial for almost two years; on March 23, 2016, Vinh was sentenced to five years in prison for "abusing democratic freedoms;" Thuy was sentenced to three. Thuy was released from prison on May 5, 2017; Vinh is due to be released on May 5, 2019.
May 3 was World Press Freedom Day. We remember the numerous journalists and bloggers who are imprisoned in Vietnam for their peaceful activities. This includes 23-year-old 
Nguyen Van Hoa
, who live-streamed Formosa-related environmental protests and was a contributor to Radio Free Asia. He was sentenced to seven years in prison in November 2017.
Religious Freedom
Vietnam continues to harass and target ethnic Montagnard Christian minorities in the country, often sentencing them to long prison terms for peacefully practicing their religion. The Montagnard Human Rights Organization (MHRO) and the Campaign to Abolish Torture in Vietnam (CAT-VN) 
have released a report
 documenting human rights violations by the Vietnamese authorities against this population. Apart from arrest, Montagnards face physical assault and confiscation of their lands. Many Montagnards have fled Vietnam in recent years as refugees to escape this persecution, but some have been forced to return. According to our 
Vietnamese Political Prisoner Database
, 48 of the current 140 political prisoners in Vietnam are identified as being Montagnard.
NEWS & ANALYSIS
Vietnam Tightens the Screws on the Internet
: "Now, after years of ineffectual effort, the regime has found ways to disrupt online discourse. What's changed? For starters, the profit motive that gives Hanoi leverage over the social media giants. It can order Vietnamese firms not to buy advertising on non-cooperating platforms. Vietnam's a fast-growing market; selling access to its 55 million connected citizens generates considerable revenue for social media providers. Further, the ideologically driven regime elevated to power by the 12th Party Congress is far less tolerant of dissent than its predecessor. Within months of taking power, it extracted Facebook and Google agreements to take down 'toxic' posts identified by Hanoi."
Behind the lobbyists that drew Trump to Vietnam: "At the same time, Viettel Group has been accused of abetting surveillance of human rights defenders in autocratic nations where it operates. Vietnamese human rights activists who requested anonymity said their communications over Viettel-owned networks have been interfered with and, they alleged, handed over to government agencies. 'Viettel is precisely the sort of company that raises a red flag when it comes to protecting freedom of expression and media freedom in Southeast Asia,' said Phil Robertson, deputy director of Human Rights Watch's Asia division."
How money trumped Marx in post-war Vietnam: "Amid this, Hanoi is busy imprisoning critics at a rate not witnessed in decades. The latest estimate suggests there are more than 100 political prisoners, though that number is increasing by the week. Many won't be released from jail for decades, but this hasn't perturbed the pro-democracy movement. Activists say it's sturdier than ever, combative as the government becomes more confrontational. Nguyen Chi Tuyen, a prominent human rights defender who goes by the online name 'Anh Chi', says 'the communists use [Marx's] philosophy as a tool to control our minds'. But, he adds, anti-party protestors often employ Marxist language to criticise the regime. Labour-rights activists who requested anonymity say they sometimes evoke Marx as a means to promote their cause, arguing the party has forgotten about the working class. Environmental activists maintain that communist leaders now leech onto ruinous capitalists, such as the owners of the Formosa steel plant that, in 2016, spilled tonnes of toxic waste into the coastal waters around central Vietnam. Communities have been left devastated; many won't recover. Hanoi, at first, came to the defence of the factory's Taiwanese owners. Only after unprecedented protests did it change tack. 'Marx would have been on our side, not theirs,' says one activist who asked not to be named."
IN CASE YOU MISSED IT
Our Editor, Huong Nguyen, was recently interviewed by DiaCRITICS about The 88 Project and its history, as well as the state of human rights in Vietnam today and the case of political prisoner Tran Huynh Duy Thuc. Speaking on the current reality of the situation in Vietnam for activists, she says: "As long as Vietnam is still a one-party regime, those advocating for political pluralism will still be harassed and imprisoned and systematic violations of human rights will still occur. And even when there's political transformation, democratization is not irreversible and human rights protection should be a continuous effort." Read the full interview, here.
TAKE ACTION
Suffering detention or imprisonment merely on account of one's political or religious beliefs is a harsh reality for political prisoners and their families. We can show our support by helping families and dependents during what is often a very desperate time. Currently, we have an appeal for support from the family of Le Thu Ha. Ha was sentenced to nine years in prison on April 5 for her peaceful, pro-democracy work. The Conscience Foundation requests 4 million VND/month (approx. US$ 175) for the family to visit Lê Thu Hà and look after Lê Thu Hà's mother until the time of her release from prison. To donate, or for more information on how you can help the families of political prisoners, see the Support the Families page of our Vietnamese Political Prisoner Database.
Please also take Front Line Defenders's Urgent Appeal for Nguyen Van Hoa, calling on authorities to immediately release him from prison. Download the pdf appeal, here.
© 2018 The 88 Project 
https://the88project.org/wp-content/uploads/2017/05/tran-anh-kim-and-le-thanh-tung-at-dec-2016-trial.jpeg
400
600
kayleedolen
https://the88project.org/wp-content/uploads/2019/01/88project.png
kayleedolen
2018-05-07 08:00:01
2019-04-30 07:57:39
Vietnam Free Expression Newsletter No. 18/2018 – Week of April 30-May 6