Vietnam has never been thrilled about World Press Freedom Day…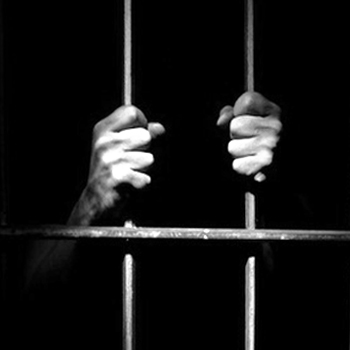 Because Vietnamese press has never been free.
A brief review of international reports last month is enough to convey the situation of the press' (lack of) freedom year-round:
Human Rights Watch, April 4: "Vietnam: 7 Convicted in One Week. Long Prison Terms for Bloggers, Activists" – among them were three prominent bloggers/citizen journalists.
U.S. State Department 2015 Human Rights Report, April 15: "The CPV, government, and party-controlled mass organizations exercised legal authority over all print, broadcast, and electronic media through the Ministry of Information and Communications (MIC), under the overall guidance of the CPV Propaganda and Education Commission. Private ownership or operation of any media outlet remained prohibited […] Major foreign media outlets reported the government refused to issue visas for reporters who previously covered sensitive political topics, particularly reporters for overseas Vietnamese-language press."
Reporters Without Borders' 2016 World Press Freedom Index, April 20: "As the media all take their orders from the Communist Party, the only sources of independently-reported information are bloggers and citizen-journalists, who are the permanent targets of extremely harsh forms of persecution including police violence." Vietnam ranks 175/180 in the 2016 Index.
Reports by Vietnamese citizen journalists and civil society organizations only add to those gloomy analyses:
Vietnam Human Rights Defenders, April 17, "Hanoi Security Forces Suppress Bloggers, Blocking Meeting to Discuss Obama's Upcoming Visit": "On April 17, security forces in Vietnam's capital city of Hanoi suppressed local bloggers from a meeting to discuss the upcoming visit of President Barack Obama to the Southeast Asian nation scheduled in late May. A number of members of the Independent Journalists Association of Vietnam (IJAVN), including IJAVA's Vice President Nguyen Tuong Thuy and Vu Quoc Ngu were blocked from going out of their private residences by plainclothes agents from Thanh Tri district's police."
@AnhChiVN Twitter, April 20: "#Vietnam: A lot of facebook users summoned by police for questioning. One kind of harassment."
And, right now, as I am writing this post, a citizen journalist, Mr. Truong Minh Tam, is under arrest for travelling to the central coast and reporting independently about the mass fish deaths along the coast. According to Vietnam Path Movement's press release, "After doing the report, on the evening of April 28, 2016, Mr. Tam returned to Hanoi but since had been incommunicado. Then, on May 1, 2016, Vietnam National Television (VTV) and a few websites have confirmed that Ha Tinh's Police Department arrested and detained him for collecting information and photographs to spread on the Internet with the purpose of inciting the public."
—
The picture of press freedom in Vietnam has always been dark. It doesn't look like it's going to get brighter anytime soon. The flashiness of state-run websites and printed magazine covers can't conceal the fact that all media outlets are owned and controlled by the state, that private press isn't allowed, and that, by consequence, citizens only get filtered information, centrally fabricated information, or no information at all, on matters citizens consider vital and the state deems "sensitive," such as the East Sea (South China Sea) dispute, the bauxite mining controversy in the Central Highlands, or the mass fish deaths along the central coast. Needless to say, the mainstream press accords no room for dissidents' voice.
Dissidents, independent journalists and free-minded citizens have turned to blogs and social media, especially Facebook and YouTube, to share and exchange information and viewpoints. They are freer in expression there, because the authorities don't have the capacity to monitor tens of millions of social media users. But it doesn't mean they are free from state control and persecution. Prominent bloggers have been harassed and imprisoned for their online expression. Facebook users have been summoned about activities on their Facebook pages. Where's freedom, then, when people have to worry constantly about getting fined or arrested for saying the wrong thing, sharing the wrong information, or even liking the wrong post?
After all, it's another World Press Freedom Day the Vietnamese government doesn't celebrate. But on this day, The 88 Project would like to remember and honor independent journalists and activists who have courageously and persistently reported on sensitive issues, pushing the boundaries of what is permissible in the Vietnamese press, and holding the government accountable before the public opinion. Many independent journalists and bloggers have risked their own freedom for the freedom of information of others. We are remembering in particular:
Until the day journalists will be free to write without persecution, and until the day private press will be allowed, World Press Freedom Day will just be another day to remind ourselves and others that despite the promise of "inalienable rights," including the rights to"Life, Liberty, and the pursuit of Happiness," in Vietnam's Declaration of Independence in 1945, decades later, "Liberty" is still a luxury that is out of reach for all Vietnamese.
© The 88 Project 2016
https://the88project.org/wp-content/uploads/2019/01/88project.png
0
0
Huong Nguyen
https://the88project.org/wp-content/uploads/2019/01/88project.png
Huong Nguyen
2016-05-03 07:08:57
2019-04-30 16:58:04
Vietnam has never been thrilled about World Press Freedom Day…