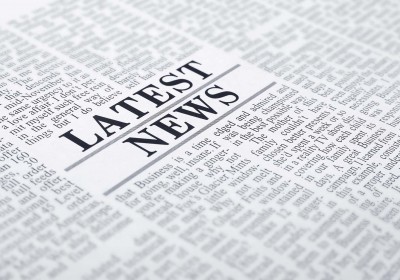 Vietnam Free Expression Newsletter No. 3/2017 – Week of March 13-19
Greetings from The 88 Project! This week, we are bringing to you updates on prisoners of conscience Nguyễn Đặng Minh Mẫn and Nguyễn Văn Đài, news regarding the precarious situations of Vietnamese refugees and asylum seekers, and incidents concerning violation of freedom of assembly. Please don't forget to take action for POC Trần Thị Thúy!
Please share the link to subscribe to our newsletter with those who might find it useful! If you have questions or want to request more information on relevant topics, email us at the88project.mail@gmail.com.
Click to Subscribe to our Newsletter!
HUMAN RIGHTS & CIVIL SOCIETY
Prisoners of Conscience
Female POC Nguyễn Đặng Minh Mẫn was beaten and held in solitary confinement in Thanh Hóa prison: Mrs. Đặng Ngọc Minh, mother of Nguyễn Đặng Minh Mẫn, said in an interview with the oversea Vietnamese television channel SBTN: "In the visit on March 12, 2017, my husband called from Prison No. 5, Thanh Hóa province, to let me know that my daughter had been beaten, and she just got out from the disciplinary cell and looked thin and weak because of the harsh treatment she had received." Mr. Nguyễn Văn Lợi, father of Minh Mẫn, related: "When I saw Mẫn, Mẫn started telling me about the assault, then the officer interrupted and threatened to end our visit. She had been held in a dirty cell with a poor nutrition regime."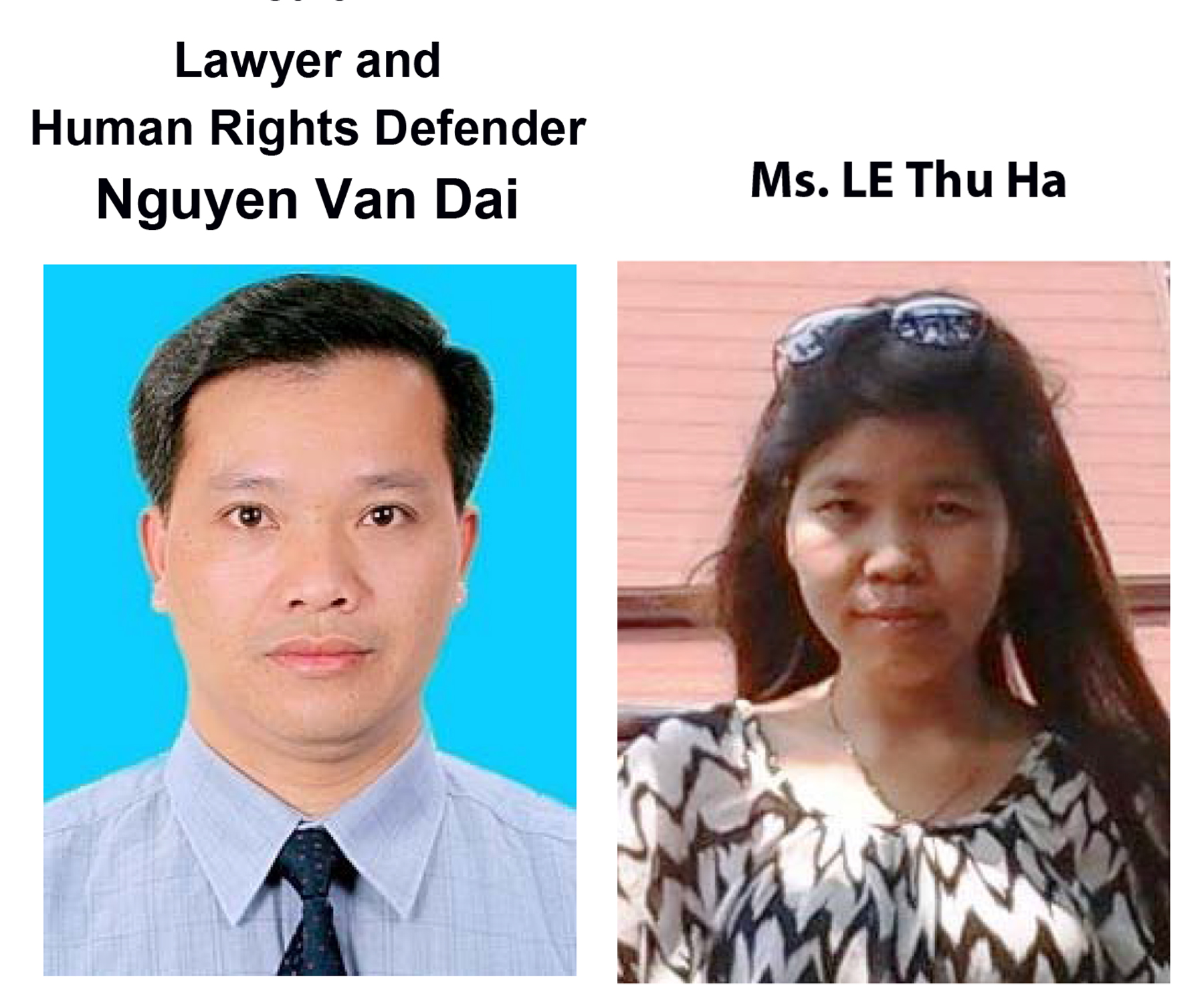 On March 18, POC Nguyễn Văn Đài's wife and several activists went to B14 prison in Hà Nội to send him the monthly supplies and reported that he has been in poor health. Human rights lawyer Nguyễn Văn Đài and his assistant Lê Thu Hà are currently being held in pre-trial detention without access to family and a lawyer. They were arrested on December 16, 2015 and have been in incommunicado detention since then. Their temporary detentions will have reached the maximum renewal limit of 3 times, for 4 months each time, according to Art. 120 of the Criminal Procedure Code. Although, being detained under a "national security" provision, Art. 88, it is possible that their temporary detention can be renewed yet another time, according to Art. 120 (5): "In case of necessity for offenses of infringing upon national security, the Chairman of the Supreme People's Procuracy may extend the temporary detention time limits once more for no more than four months." So, a trial should be scheduled soon, or a final temporary detention period of no more than 4 months should be issued next month for their case.
Refugees and Asylum Seekers
March 14: Six Montagnard asylum-seekers who claim to have fled political and religious persecution by authorities in Vietnam's Central Highlands were returned to their homeland after Cambodia rejected their refugee applications. They face high risk of punishment by the Vietnamese authorities, according to a previous joint statement of concern by international human rights organizations.
A group of Vietnamese asylum seekers, facing jail sentences by the Vietnamese authorities after a failed attempt to seek asylum in Australia by boat last year, fled a second time this month. They didn't make it to Australia and were rescued by the Indonesian authorities. Their fate, including that of the 12 children in the group, remains uncertain. "At worst, they will be returned to Vietnam, where their mothers risk longer prison sentences as repeat offenders under the Vietnamese penal code. At best, they could be detained in legal limbo in Indonesia, unable to work or study."
Freedom of Assembly
Weekend of March 11-12: Securities forces in Hà Nội and Hồ Chí Minh City blocked local activists from leaving their private residences to take to the street during the weekend, "effectively placing them under de facto house arrest," Defend the Defenders reported. Unfortunately, we are afraid this will continue to happen in coming weekends.
March 14: Many activists were detained and two were beaten in Hanoi on the 29th anniversary of the Gac Ma massacre. The veteran pro-democracy activist Nguyễn Quang A was arrested shortly after arriving at the protest, placed in a car, and driven away – an act he called kidnapping.
RELEVANT NEWS & ANALYSIS
As usual, after the U.S. released its annual Country Reports on Human Rights Practices, Vietnam Foreign Ministry's spokesperson had some work to do: declaring that the US human rights report includes unfair assessments of VN.
Vietnam targets YouTube ads in campaign against dissent: "Since last month, Vietnam began the new tactic of pressuring advertisers as well as companies such as YouTube's owner, Google Inc, to try to get content the government finds offensive removed."
Vietnam works to reinforce relations with EU: "Deputy Foreign Minister Nguyen Quoc Dung has made a working visit to the EU from March 4-10, aiming to boost Vietnam – EU ties via lobbying for the early signing and ratification of the EU-Vietnam Free Trade Agreement. […] He urged the acceleration of legal work for the early signing and ratification of the EU-Vietnam free trade agreement (EVFTA) and called on the EU to recognize Vietnam's full market economy status at the time of the EVFTA signing."
Vietnam looks for trade deal with US: "Vietnam is seeking a trade deal with the United States to replace the Trans-Pacific Partnership (TPP) free trade agreement. Official media in Vietnam say Prime Minister Nguyen Xuan Phuc spoke to a delegation of American business people last week. He told them that he was ready to visit the United States. He added that he hopes to meet President Donald Trump for talks on trade and other issues."
IN CASE YOU MISSED IT…
The first bilingual Vietnamese-English book about a prisoner of conscience in Vietnam, blogger Anh Ba Sàm, was released on Amazon on March 15, 2016. On March 22, 2016, less than 24 hours before his trial, his family and friends had officially launched the book in Ha Noi with foreign diplomats from Western embassies in attendance. Check out the book on Amazon.
TAKE ACTION
Take Amnesty International's Urgent Action for female prisoner of conscience Trần Thị Thúy. "Denied proper medical treatment by prison authorities since April 2015, when she was first diagnosed with a tumour on her uterus, Trần Thị Thúy is no longer able to walk without assistance. A prisoner of conscience, she has been detained since her arrest in 2010 and has expressed fears of death due to appalling prison conditions."
© 2017 The 88 Project
https://the88project.org/wp-content/uploads/2017/04/latest_news.jpg
280
400
Huong Nguyen
https://the88project.org/wp-content/uploads/2019/01/88project.png
Huong Nguyen
2017-03-20 00:25:28
2017-03-20 00:25:28
Vietnam Free Expression Newsletter No. 3/2017 – Week of March 13-19