Ngo Thi To Nhien
Current Status: Pre-trial detention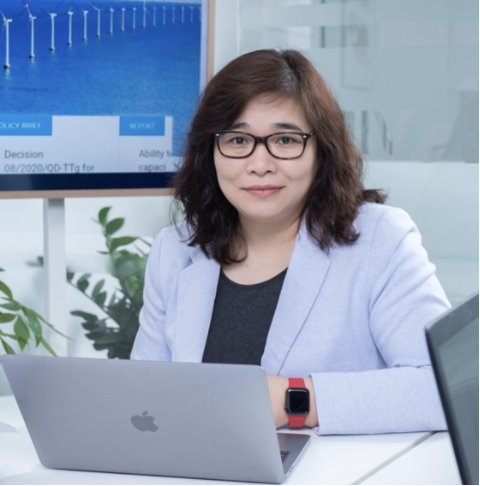 Other Names: Ngô Thị Tố Nhiên, Nhien Ngo
Date of Birth: December 27, 1974
Gender: F
Occupation: NGO worker, Scientist, Business professional
Areas of Activism:
Transparency/accountability
Policy
Environment
Known Affiliations:
November 2023:
On November 28, Project88 released a new issue brief covering the arrest of Ngo Thi To Nhien by Vietnamese authorities and documenting how her arrest is part of Vietnam's ongoing suppression of climate activists.
***
Earlier in the month, in a letter sent to UN staff, Project88 shared concerns regarding the apparent lack of action by the United Nations in response to the arrests of two advisors for the United Nations Office for Project Services (UNOPS) in Vietnam, Ngo Thi To Nhien and Nguy Thi Khanh.
Details - Background, History of Activism, Family Situation.
Ngo Thi To Nhien is the Executive Director of Vietnam Initiative for Energy Transition (VIETSE), the first think tank in Vietnam that specialized in energy transition policy and climate protection.
Nhien holds a Bachelor's Degree in Electronics Informatics from Hanoi University of Technology, Vietnam and a Master's Degree in Energy System and Management from the University of Flensburg in Germany.
Nhien is a researcher and an independent energy expert who has more than 20 years of working experience and her professional activities focus on energy and environmental economics, energy policy, energy modeling, and assessment of low carbon energy technologies.
At the time of her arrest, Nhien was working on implementation of the Just Energy Transition Partnership (JETP), a $15.5 billion project funded by the G7 to help Vietnam transition away from fossil fuels.
Nhien worked closely with the Vietnamese government and international organizations on the country's energy transition. She started her career working for the Vietnamese government. She has also worked as a consultant on Vietnamese energy projects with the World Bank, the Asian Development Bank, the European Union, USAID, UNOPS, and UNDP, as well as for the German and Dutch governments.
Nhien's arrest came at a time of persecution against activists working on Vietnam's energy transition. Over the past two years, Vietnam's one-party state has arrested or imprisoned six key leaders of the country's climate change movement—five on false charges of tax evasion and one—Ngo Thi To Nhien—for allegedly misappropriating government documents. Nguy Thi Khanh, Dang Dinh Bach, Mai Phan Loi, Bach Hung Duong, and Hoang Thi Minh Hong were all imprisoned on false tax evasion charges since 2021.
An investigation by Project88 published in April documented clear evidence that these prosecutions were politically driven and designed to criminalize policy activism.
Although Nhien was charged with buying confidential documents, while other climate activists have been charged with tax evasion, the common thread in these cases is that all of the individuals involved ran organizations that conducted advocacy on energy policy, and all received foreign funding to carry out this work.
After considering the evidence, Project88 found that the Vietnamese government deliberately and arbitrarily applied criminal law to arrest Nhien in an effort to stop her research and advocacy on energy policy and discourage others from working in this field.
Profile last updated: 2023-11-30 17:27:19