Bui Thanh Hieu
Current Status: At risk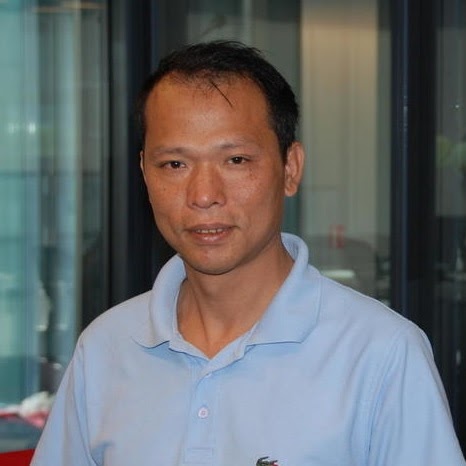 Other Names: Bùi Thanh Hiếu, Người Buôn Gió
Date of Birth: February 6, 1972
Gender: M
Ethnicity: Kinh
Occupation: Blogger
Areas of Activism:
Anti-corruption
Democracy
Freedom of expression
Sovereignty
Vietnamese activists and journalists in Germany have been subjected to cyber attacks perpetrated by a group of suspected state-sponsored hackers from Vietnam called OceanLotus (or APT 32). The group uses techniques such as spear-phishing and watering-hole to target the expats. "Berlin-based Vietnamese blogger Bui Thanh Hieu talks of his fears that any successful malware attack on his computer could expose the identities of people in his home nation that are feeding him intelligence," says the article about the report, which was compiled by a German broadcaster and online magazine.
Details - Background, History of Activism, Family Situation, Contact Information.
Hieu was born in Hanoi on February 6, 1972. He is now living in Germany where he is writing blogs and publishing books.
Profile photo source: RFI
In 2005, Hieu started to write blogs to express his concerns about Vietnamese society and government.
He was part of the first generation of bloggers and activists in Vietnam. He has reported on and provided the public with important information about the ruling party and has also advocated for democracy. Hieu was a famous writer making his name in X-Cafe and many other pro-democracy forums back in the 2000s.
He was arrested along with activists Pham Doan Trang and Nguyen Ngoc Nhu Quynh in 2009 and was kept in police custody for 10 days for "abusing democratic freedoms to infringe upon the interests of the State." Hieu was distributing t-shirts with the printed words "Hoang Sa - Truong Sa belong to Vietnam." Hoang Sa refers to the Paracel Islands and Truong Sa refers to the Spratly Islands.
In 2010, his writings were translated into German, and three years later, Hieu was awarded a full scholarship from the German government and went to Weimar, Germany, for six months to study art.
February 17, 2020: family member harassed by public security
Harassment against family of activist at risk
February 17, 2020
Public security
freedom of expression
respect of privacy, family, home, and correspondence
Reporters Without Borders
On February 17, 2020, the public security of Ha Noi City surrounded the house of the famous blogger "Nguoi Buon Gio," or Bui Thanh Hieu. According to Hieu, many public security officers and surveillance forces flooded his house to "search" for illegal and smuggled goods. However, he had only sent face masks from Germany to Vietnam for charity purposes during the outbreak of coronavirus.
His mother, 85 years old, was shocked and had to go to the hospital. The police left shortly after that and made no conclusion.
According to Reporters Without Borders, a few weeks after the incident, Hieu announced that he had to stop blogging because of pressure on his family.
Profile last updated: 2020-11-22 20:03:24