Huynh Anh Khoa
Current Status: Pre-trial detention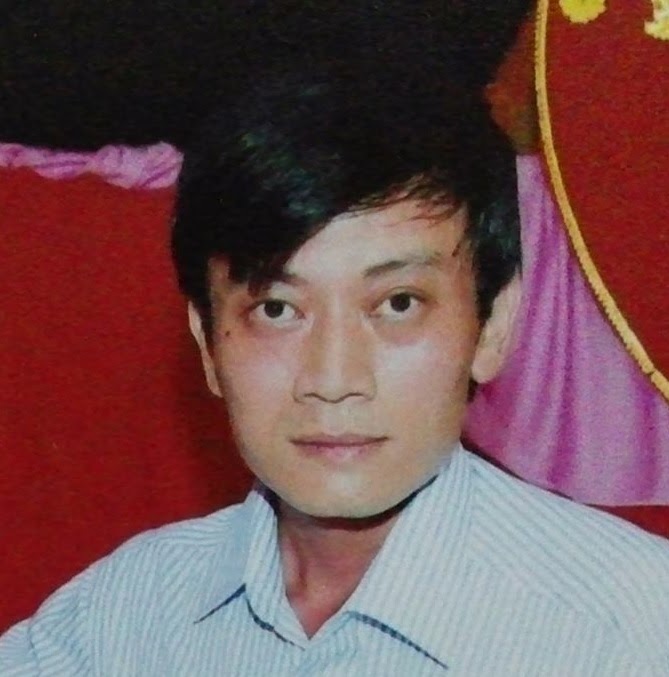 Other Names: Huỳnh Anh Khoa, Nino Huỳnh
Date of Birth: 1982
Gender: M
Current Prison: District 8 Police Temporary Detention Center
Details - Background, History of Activism, Contact Information.
Khoa was born in 1982 and he now lives with his wife and children in Ho Chi Minh city.
Profile photo source: Radio Free Asia
Little is known about Khoa's activism. According to the Defend the Defenders, Khoa and Nguyen Dang Thuong moderate the Facebook group named Bàn luận Kinh tế-Chính trị (Economic-Political Discussion) with 46,000 followers.
Arrested June 13, 2020. Charged under Art. 331 (2015 Code).
June 13, 2020
Binh Tan district public security, Ho Chi Minh city
freedom from arbitrary arrest or detention
liberty and security of the person
freedom of expression
Police in Ho Chi Minh City arrested Huynh Anh Khoa and Nguyen Dang Thuong on June 13, 2020, for their activities in an online discussion group. They have been charged with "abusing democratic freedoms" under Article 331 of the 2015 Criminal Code. Public security officers from the District 8 police department searched Khoa's home and forced him and his wife to sign three unspecified documents; he and Thuong are both reportedly now held at the detention center in District 8 in Ho Chi Minh City. Defend the Defenders reported that Khoa led a Facebook group with almost 50,000 users called Economic-Political Discussion. The group was closed down after the arrests.
On June 22, 2020, attorney Nguyen Van Mieng went to the District 8 Detention Center to meet with Huynh Anh Khoa to discuss his case. The police told Mieng that Khoa had waived his right to an attorney. The police asked Mieng and Khoa to sign a refusal letter to hire an attorney. Khoa's wife was confused because right after Khoa got arrested, he sent a message to her asking her to hire Nguyen Van Mieng as his attorney. Mieng told Khoa's wife that Khoa didn't say anything during the meeting; he only spoke a little about his current health condition. Khoa's wife believes that something might have happened to Khoa in detention, and that he may have been threatened by the police to not hire a lawyer.
Profile last updated: 2020-08-07 17:10:34