Vo Thuong Trung
Current Status: Sentenced to prison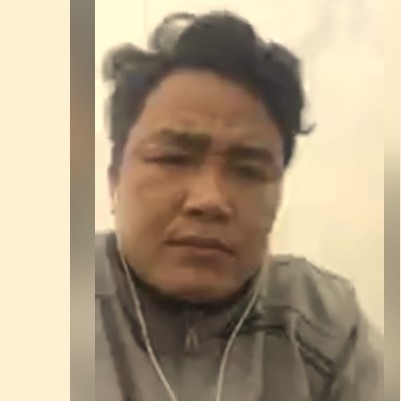 Other Names: Võ Thường Trung, Tìm Tự Do (Facebook nickname)
Date of Birth: February 10, 1976
Gender: M
Ethnicity: Kinh
November 2019:
Six activists were sentenced to a combined 25 years in prison on November 26 in three separate trials. Those activists are Pham Van Diep from Thanh Hoa Province, Nguyen Chi Vung from Bac Lieu Province, and a group of four from Dong Nai Province – Vo Thuong Trung, Doan Viet Hoan, Ngo Xuan Thanh, and Nguyen Dinh Khue.
Trung, Hoan, Thanh, and Khue were sentenced to up to three years in prison each under Article 118 for "disrupting security," accused of plotting an attack with explosives. However, according to lawyer Nguyen Van Mieng, the court could not provide evidence to prove that they were planning to use explosive materials since police failed to find any material to make explosive devices and confiscated their phones instead. Mieng also claimed that the four defendants only wanted to protest against a price hike in electricity and gas, as well as against the bill on Special Economic Zones, with the fear that Vietnam would be dependent on Chinese investment. All six bloggers and activists were merely exercising their human rights, which are protected by both domestic law and international treaties.
Details - Background, History of Activism.
He was said to have participated in national protests over draft legislation in June 2018. He also posted dissenting views on his Facebook account, namely Tim Tu Do, covering the topics of sovereignty and corruption.
Arrested April 25, 2019. Sentenced to 3 years in prison under Art. 118 (2015 Code). Expected Release is April 25, 2022.
April 25, 2019
Dong Nai province public security, Dong Nai province
November 26, 2019
The People's Court of Dong Nai Province
Nguyen Van Mieng
3 years in prison
April 25, 2022
freedom from arbitrary arrest or detention
liberty and security of the person
freedom of expression
freedom of peaceful assembly
fair trial
Profile last updated: 2020-01-16 02:49:58