Nguyen Ngoc Tuong Thi
Current Status: At risk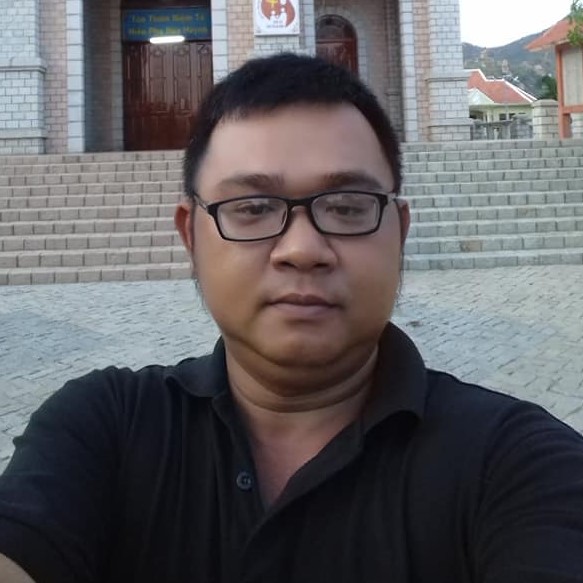 Other Names: Nguyễn Ngọc Tường Thi, Nguyen Ngoc
Date of Birth: April 16, 1986
Gender: M
Religion: Christian (Catholic)
Ethnicity: Kinh
Occupation: Driver
Details - Background, History of Activism, Family Situation, Contact Information.
Thi was born while his father, Nguyen Ngoc Cuong, a former political prisoner, was being held in prison. Like his father, Thi advocates for democracy.
Profile photo source: Facebook Nguyen Ngoc
Nguyen Ngoc Tuong Thi, Nguyen Ngoc Cuong - his father, and Pham Thi Bich Chi - his wife, were arrested on March 28, 2011, for distributing leaflets calling for democracy.
In the first instance trial on October 21, 2011, the People's Court of Dong Nai Province accused them of "conducting propaganda against the socialist state," under Article 88 of the 1999 Penal Code and sentenced Thi to two years in prison. Meanwhile, his father was handed a seven-year sentence. His wife received an 18-month suspended sentence due to being pregnant.

After an appeal trial on May 4, 2012, the Supreme People's Court of Ho Chi Minh City reduced Thi's conviction to a year and a half because of his main role in a family with two small children. His father and wife's convictions were upheld.
March 26, 2019: detained during a trip with Pham Thanh Nghien's family
Police interrogation
Harassment against family of activist at risk
Detention
March 26, 2019
Public security
Pham Thanh Nghien's house in Hai Phong province (
map
)
freedom from arbitrary arrest or detention
liberty and security of the person
freedom of movement
In March 2019, former political prisoners Huynh Anh Tu and Pham Thanh Nghien's family visited Nghien's hometown in Hai Phong province. Because Tu does not have any legal documents to be able to travel alone, Nguyen Ngoc Tuong Thi accompanied him on the train trip on March 25.
Early in the morning on March 26, Thi was suddenly detained at the police station of Dong Hai 1 ward, Hai An district. When Nghien's older sister went to the police station to check on Thi, police also asked her to bring Huynh Thanh Tu there to declare his temporary residence at her house. Before releasing Thi at 9:40 am, police also said that Nghien's and Tu's families were under surveillance.
April 10, 2019: summoned after his trip with Pham Thanh Nghien's family
Police interrogation
April 10, 2019
Public security
Ward 9, Go Vap District, Ho Chi Minh City (
map
)
freedom of expression
freedom of peaceful assembly
freedom of movement
Profile last updated: 2019-11-17 18:02:05