Huynh Minh Tam
Current Status: Sentenced to prison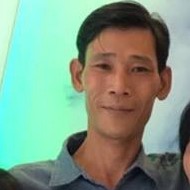 Other Names: Huỳnh Minh Tâm, Huỳnh Trí Tâm
Date of Birth:
Gender: M
Ethnicity: Kinh
Last Known Prison: Gia Trung prison, Gia Lai province
Areas of Activism:
Anti-corruption
Democracy
Freedom of expression
Sovereignty
Highlighted Human Rights Concerns:
Prolonged Incommunicado Detention
Online commentator
November 2019:
On November 28, 2019, the
People's Court of Dong Nai Province tried
siblings Huynh Minh Tam and
Huynh Thi To Nga
under Article 117 of the 2015 Criminal Code for "making, storing, spreading information, materials, items for the purpose of opposing the State of the Socialist Republic of Vietnam." Both were handed heavy prison sentences– nine years for Tam and five years for Nga. Both were active Facebookers and sharp commentators on politics and national issues, including national sovereignty, corruption, and economic mismanagement. Notably, Nga was allegedly kidnapped by plainclothes agents from the hospital where she works. She was missing for several weeks before being found in a detention center in Dong Nai Province. Nga was arrested when one of her children was under 36 months old.
Details - Background, History of Activism, Family Situation, Contact Information.
Huynh Minh Tam often posts many articles on national issues, especially national sovereignty, corruption, and economic mismanagement, on his Facebook account named Huỳnh Trí Tâm. There are more than 1,000 people following him on Facebook.
Arrested January 26, 2019. Sentenced to 9 years in prison under Art. 117 (2015 Code). Expected Release is January 26, 2028.
January 26, 2019
Dong Nai province public security, Dong Nai province
Private house, Dong Nai province (
map
)
November 28, 2019
The People's Court of Dong Nai Province
9 years in prison
January 26, 2028
freedom from arbitrary arrest or detention
liberty and security of the person
freedom of expression
fair trial
respect of privacy, family, home, and correspondence
At around 8:00 am on January 26, 2019, public security of Dong Nai province stormed into his private house, believed to be in Dong Nai province, and took Huynh Minh Tam to the province police station. They then searched his house but did not release any official arrest warrant. His arrest was believed to be derived from his articles on Facebook, which sometimes criticize the government. The charges against Tam are currently unknown.
November 2019:
Huynh Minh Tam was sentenced to nine years in prison, and his sister Huynh Thi To Nga was sentenced to five. In the indictment, the authorities accused the two activists of using the Internet to read and share articles or websites of "reactionaries," a term that the government usually uses to name political opponents or critics. Both were said to use Facebook accounts to contact overseas "reactionaries" and post articles with anti-state content. In particular, Tam allegedly used two Facebook accounts, "Huỳnh Trí Tâm" and "Huỳnh Tâm," to post and call people to join a closed group, Republic Party (Dang Cong Hoa), which aims to encourage others to protest against the state.
Profile last updated: 2022-08-14 17:32:39