Ho Duc Hoa
Current Status: Sentenced to prison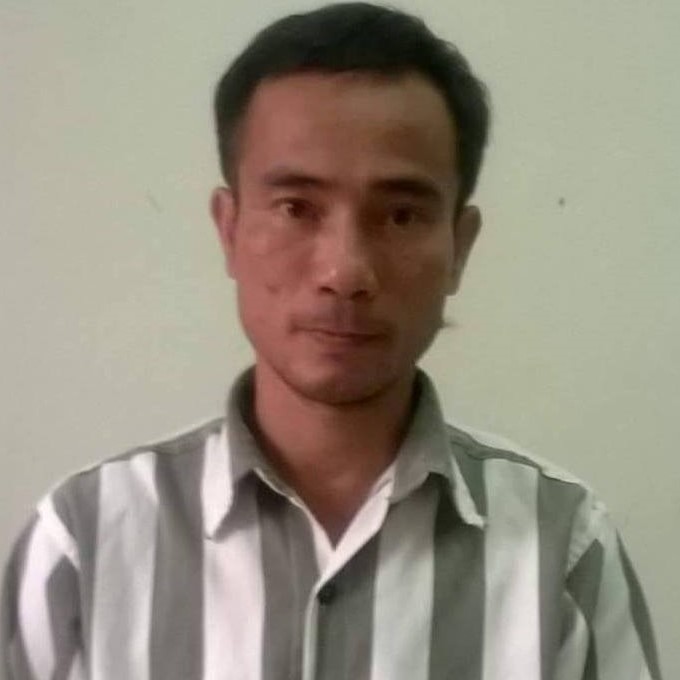 Other Names: Hồ Đức Hòa
Date of Birth: 1974
Gender: M
Religion: Christian (Catholic)
Ethnicity: Kinh
Current Prison: Nam Ha prison, Ha Nam province
Areas of Activism:
Human rights
Religious freedom
August 2019:
Ho Duc Hoa sent a letter to his family to let them know about his health's deterioration. He told his family that over the past three months, he has felt ill and asked for the prison doctor's care. The doctor examined him but did not make any diagnosis. In a letter to family in July, Hoa admitted he was dealing with multiple issues, unknown to his family, including high blood pressure, stomach and abdominal pain, hemorrhoids, and numbness. These issues have persisted throughout his eight years in prison so far. And just this year, he has suffered from new symptoms of fatigue, weakness in the right arm, and liver and spinal pain. Hoa also claimed that the prison supervisor told political prisoners' families not to send them food, instead making the prisoners buy prison food, which many fear is unsafe.
Details - Background, History of Activism.
Ho Duc Hoa is a Catholic social activist, journalist, and community organizer from Vinh Diocese.
Hoa is a contributor to the Vietnam Redemptorist News, an independent media agency run by the Congregation of the Most Holy Redeemer in Ho Chi Minh City, which reports on social issues. He was also active in organizing education scholarships for poor students and has participated in projects focusing on poverty and persons with disabilities.
Arrested August, 2011. Sentenced to 13 years in prison under Art. 79 (1999 Code). Expected Release is February, 2024.
January, 2013
13 years in prison
February, 2024
Profile last updated: 2019-11-24 19:42:00