Hoang Ngoc Giao
Current Status: Pre-trial detention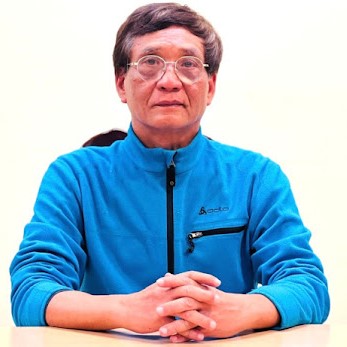 Other Names: Hoàng Ngọc Giao
Date of Birth: 1954
Gender: M
Occupation: NGO worker, Lawyer
Areas of Activism:
Anti-corruption
Human rights
Land rights
Sovereignty
Known Affiliations:
Details - Background, History of Activism.
Hoang Ngoc Giao is a lawyer, director of Hoang Giao and Associates law firm. Giao is also an arbitrator of Vietnam International Arbitration Center (VIAC), and has just been elected chairman of the Vietnam-China International Trade Arbitration Center (VCITAC)
Profile photo: Hoang Ngoc Giao's picture, taken by the Hanoi public security forces. Source
Assoc. Prof. Dr. Hoang Ngoc Giao is well known as a lawyer with years of experience in teaching and conducting law research. In October 2022, Giao was elected chairman of the Vietnam-China International Trade Arbitration Center (VCITAC). The VCITAC is a private, commercial entity that provides services including resolving contractual disputes and settling litigated claims, mostly between private enterprises.
The Institute for Research on Policy, Law and Development (PLD) is a non-governmental organization of applied research, a member of the Vietnam Union of Science and Technology Associations (VUSTA). PLD conducts research and assessment and performs consultancy on issues related to Policies and Laws in various areas of economic and social development. Some topics include freedom of movement (calling to abolish the house registration system), anti-corruption, governance transparency, and budgets for state-controlled associations.
In early 2020, Giao called for the establishment of "an independent committee" to investigate the Dong Tam case.
Giao joined in various talk shows on the GTV channel, founded by NGO leader Mai Phan Loi. Giao talked about different topics where land rights were included.

He also made commentary for the BBC (video on death penalty case, US-Vietnam relations, the Dong Tam incident, and the Formosa environmental disaster).
Giao used to hold the post of Deputy Director General of Vietnamese Government Border Board. With knowledge gained from this experience, Giao often commented on Vietnam's relations with China and the United States (not many of his opinions are controversial inside the country, however).

In November 2022, Giao and PLD presided over a seminar on giving suggestions for amending the Land Law.

Giao has long been an active legal scholar in Vietnam's political environment, but he has acted most of the time in line with the expectations of the Vietnamese government.
Arrested December 16, 2022. Charged under Art. 200 (2015 Code).
December 16, 2022
Hanoi city public security, Hanoi
The People's Court of Hanoi, Hanoi
freedom from arbitrary arrest or detention
liberty and security of the person
freedom of expression
Multiple sources were reported saying that Giao was arrested on December 16, 2022 for the reason of "providing information/documents for foreign entities".
However, according to the state media, announced on December 20, 2022, the Investigation Security Agency of Hanoi city Public Security launched criminal proceedings against Giao for tax evasion as defined under Article 200 of the 2015 Criminal Code.
The decisions were approved by the People's Procuracy of Hanoi city. Hanoi city Public Security currently has still not provided clear information about the criminal allegations against Giao nor the result of the initial investigation.
Profile last updated: 2023-02-25 20:28:19