Chu Manh Son
Current Status: At risk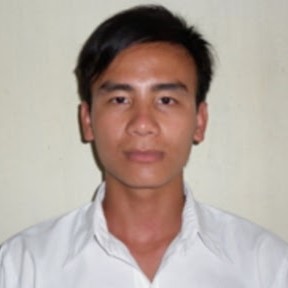 Other Names: Chu Mạnh Sơn
Date of Birth: 1989
Gender: M
Religion: Christian (Catholic)
Ethnicity: Kinh
Areas of Activism:
Highlighted Human Rights Concerns:
Former Political Prisoner
Details - Background, History of Activism.
Manh Son lived in his hometown, Yen Thanh, Nghe An Province, for most of his life. In 2014, he started to visit many provinces in Vietnam to document demonstrations and complaints from the population. In 2017, Son fled Vietnam to Thailand and has lived there for five years. He is still waiting for his refugee application to be approved by the government of Canada.
Profile photo source: VOA Vietnamese
Son first became known to activists due to his participation in the boycott against the 2011 National Assembly and People's Council elections. He was arrested when distributing flyers in Nghe An. In 2012, a local court sentenced him to 30 months in prison under Article 88 of the 1999 Criminal Code for conducting propaganda against the State. Manh Son was released in 2014.

In 2016, Son was arrested again for trying to document demonstrations of several communities in Ha Tinh Province during the Formosa crisis. He was briefly released afterwards, but there were signs that he would be persecuted for his activities in his hometown in Nghe An. Son fled to Thailand in 2017.
April 8, 2022: detained by a foreign authority while in immigration process
Detention
Travel restriction
April 08-12, 2022
Collaborators
freedom from arbitrary arrest or detention
liberty and security of the person
freedom of movement
VOICE
UNHRC
Bangkok Refugee Center
Chu Manh Son was arrested and detained after Thai immigration authorities discovered that he entered Thailand without his passport or a valid Thai visa (as he had to flee Vietnam in 2017).
On April 9 2022, Manh Son went to the headquarters of the Royal Thai Police to seek a local police report to complete his application for his formal refugee application and relocation to Canada. Manh Son has obtained U.N. refugee status.
However, since he left Vietnam quickly to escape persecution, he could not obtain a passport prior to leaving. His passport was requested by the Thai police for the issuance of the police report needed for his immigration process. Manh Son was then arrested and kept at a Thailand Immigration Detention Center under the accusation of "illegal border crossing" and being an "illegal immigrant."
UNHRC staff supported Manh Son after they found out that he was arrested. On April 12, Son was released on bail thanks to his personal lawyer. VOICE and BRC (Bangkok Refugee Center) also offered legal support, but Son declined, as he was already released.
As of September 2022, Manh Son is free, but he is still facing the possibility of deportation since the Thai immigration court has already requested his deportation. The decision, however, could be appealed. Son has not provided any update on the procedure.
***
Thailand is not a party to the 1951 Refugee Convention and has no specific domestic legal framework for protecting refugees and asylum-seekers. Moreover, the Thai military authority has a history of cooperating with and tolerating the Vietnamese government's behavior of harassment and kidnapping of Vietnamese citizens on Thai soil. In 2019, journalist Truong Duy Nhat was attacked, kidnapped, and extradited back to Vietnam from Thailand without any protest or intervention by the Thai government.
Profile last updated: 2022-09-19 19:02:03