Tran Vu Linh
Current Status: At risk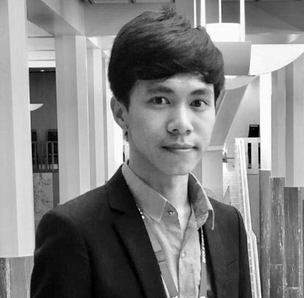 Other Names: Trần Vũ Linh, Nam Khánh, Lucas
Date of Birth: September 5, 1992
Gender: M
Religion: Buddhist
Ethnicity: Kinh
Occupation: Service industry
Areas of Activism:
Democracy
Freedom of expression
Human rights
Press
Known Affiliations:
Details - Background, History of Activism, Family Situation.
Tran Vu Linh, commonly known as Nam Khánh and Lucas, is a pro-democracy activist who works to promote basic rights in Vietnam by running human rights training courses online and engaging in publishing activities.
In 2019, due to his courageous activism and contribution to the democracy movement in Vietnam, Linh was granted an internship at the office of Chris Hayes, a member of the Parliament in Australia.
Linh has been involved in activism since 2018 as a teaching assistant and then an administrator of Canh En Viet (CEV), an underground CSO providing free online training courses for Vietnamese activists. The topics of those courses included but were not limited to politics, democracy, and methods of strategic nonviolent resistance.
On February 14, 2019, he co-founded the Liberal Publishing House (Nhà xuất bản Tự Do) with Pham Doan Trang and other activists in Ho Chi Minh City, Vietnam.
With the aim to promote freedom of publication in Vietnam, the Liberal Publishing House published books in print and distributed them via their network of supporters. The group represented the manifestation of the resistance spirit against the dictatorship in Vietnam.
On June 3, 2020, after less than 16 months of operation, the Liberal Publishing House won the International Publishers Association's (IPA) Prix Voltaire, joining "some of the world's most honored efforts in courageous publishing," per Porter Anderson, Editor-in-Chief of the Publishing Perspectives.
Linh on July 10, 2020 formally resigned from Liberal Publishing House due to the harassment and increased pressure from security police against him, his colleagues, and his family.
July 1, 2019: bank accounts frozen because of association with the Liberal Publishing House
Harassment against family of activist at risk
Intimidation
July 1 - August 30, 2019
Public security
Before Tran Vu Linh left Vietnam in February 2019 to join overseas human rights and democracy training courses, he handed over three of his bank accounts (Vietcombank, VP Bank, Eximbank, and his SIM cards associated with the accounts) to the co-founders of the Liberal Publishing House.
In the summer of 2019, his accounts were reportedly frozen; the likely reason was that these bank accounts were affiliated with the Liberal Publishing House's online publications. Linh and the co-founders contacted the banks and were told that they would double-check on the issue and reply later; they never did. Due to security concerns, and as Linh was overseas at that time, the Liberal Publishing House had no other options and could not reactivate those bank accounts.
The incident involving his bank accounts reportedly led to a further escalation in harassment against Linh and his family members, as Linh told The 88 Project. Linh has been informally accused of conducting propaganda against the State, and he has been pressured by local authorities via his family members to get him to return to Vietnam. His family has also been subjected to intimidation, police summons, workplace discrimination, dismissal (his mother was fired from differrent jobs five times since 2020), and identification card denial (for six relatives who share the household book with Linh).
Xuất bản tự do: Cơ hội hay thử thách? VOA Vietnamese, July 27, 2017
Cảnh giác với hoạt động núp bóng tự do xuất bản chống phá Nhà nước, VOV, August 2, 2020
NXB Tự do bị đóng tài khoản vì 'thách thức' sự kiểm duyệt của nhà nước, VOA Vietnamese, August 5, 2019
Chính quyền Việt Nam đang ra sức triệt phá Nhà xuất bản Tự Do?, RFA Vietnamese, October 23, 2019
Vietnam's Liberal Publishing House awarded 2020 Prix Voltaire, International Publishers Association, June 3, 2020
Viet Nam: Independent book sellers tortured by police, Amnesty International, May 14, 2020
Khôi hài chuyện trao thưởng cho ấn phẩm phi pháp, Cong An Nghe An, July 6, 2020
Acclaimed Vietnam Journalist Pham Doan Trang Quits Publishing House After Harassment, RFA, July 10, 2020
AL VNM 03/2020, OHCHR, September 17, 2020
Information provided to The 88 Project by Tran Vu Linh
Profile last updated: 2022-08-13 19:06:14