Tran Thi Thuy
Current Status: Released - at risk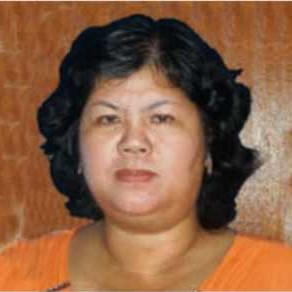 Other Names: Trần Thị Thúy
Date of Birth: 1971
Gender: F
Religion: Buddhist (Hòa Hảo)
Ethnicity: Kinh
Last Known Prison: An Phuoc detention center, Binh Duong province
Areas of Activism:
Highlighted Human Rights Concerns:
Former Political Prisoner
August
Land rights activist Tran Thi Thuy was released from prison this week. She suffered from a tumor while imprisoned, but was often denied medical care. She was released on August 10 and taken to her hometown in Dong Thap province.
Details - History of Activism.
Tran Thi Thuy has been a vocal advocate for those affected by land confiscation. She herself had her land confiscated by authorities in a land grab and became an advocate for others after her experience.
The 88 Project's archives
Defend the Defenders's archives
Jailed Vietnamese Activist in Failing Health, Denied Family Phone Calls, Radio Free Asia, October 10, 2017
Free Vietnam's Political Prisoners!, Human Rights Watch, November 3, 2017
Vietnam: Further Information: Growing Health Fears for Prisoner of Conscience - Tran Thi Thuy, Amnesty International, February 17, 2017
Arrested August 10, 2010. Sentenced to 8 years in prison under Art. 79 (1999 Code). Released August 10, 2018.
May 30, 2011
8 years in prison
August, 2018
August 10, 2018
Tran Thi Thuy was arrested in August 2010. She was tried along with six others on May 30, 2011, and sentenced to eight years for alleged ties to a peaceful overseas pro-democracy group.
Her detention has been deemed arbitray by the UN Working Group on Arbitrary Detention.
Tran Thi Thuy's health has been in poor condition. She has been diagnosed with a uterine tumor, and her medical care in prison was contingent on confessing to the crimes for which she was imprisoned.
Tran Thi Thuy suffers from high blood pressure and a uterus tumor, diagnosed in April 2015, and has endured harsh labor conditions while imprisoned. Her family is extremely concerned about her poor health. Thuy has large tumors covering her body. The family is worried about incorrect provision of medication in prison and has notbeen permitted to speak with prison medical staff about their concerns. Authorities have refused her the right to speak with her family over the phone since being imprisoned.
August 2011:
Human Rights Watch called for the release of Tran Thi Thuy and three others before their appeal trial.
August 2012:
Four UN Special Rapporteurs and Chair-Rapporteur of the Working Group on Arbitrary Detention sent a letter to government officials in Vietnam asking for more information about the alleged mistreatment of Tran Thi Thuy in prison, including the denial of medical treatment and forced labor, and any actions taken to resolve the situation. They wrote:
"Grave concern is expressed at the physical and psychological integrity of Ms.
Tran Thi Thuy in light of the new information received concerning allegations of illtreatment
in detention and denial of access to medical care. Concern is reiterated that the
sentencing and detention of Ms. Tran Thi Thuy is directly related to her legitimate and
peaceful human rights work, in particular her membership of Viet Tan and her defence of
the rights of persons whose land was allegedly confiscated."
Tran Thi Thuy was one of the subjects of a 2011 UN letter as well, which also raised the issue of potential physical abuse against Thuy, to which the government did not respond.
December 2015:
Amnesty International released an Urgent Action for Tran Thi Thuy as prison authorities refused to treat her extremely painful tumor unless she confessed to the crimes for which she is charged.
September 2016:
Amnesty International released an Urgent Action after authorities still refused to treat Tran Thi Thuy's tumor without a confession, treatment amounting to torture.
February 2017:
Amnesty International released an Urgent Action for Tran Thi Thuy's health status, stating that she was no longer able to walk, as a result of lack of medical treatment.
Profile last updated: 2021-07-28 18:10:45