Nguyen Thi Cam Thuy
Current Status: Pre-trial detention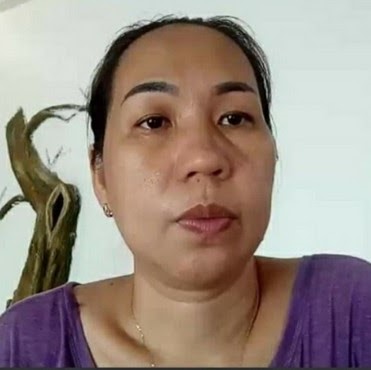 Other Names: Nguyễn Thị Cẩm Thúy
Date of Birth: 1976
Gender: F
Ethnicity: Kinh
Occupation: Teaching professional
Last Known Prison: Khanh Hoa Province Detention Center
Areas of Activism:
Anti-corruption
Democracy
Freedom of expression
Sovereignty
Highlighted Human Rights Concerns:
Details - Background, History of Activism.
She lives and works in Cam Lam District, Khanh Hoa Province.
Profile photo Source
Thuy was a math teacher at a vocational college in Khanh Hoa. She resigned from her job in the mid-2010s and started to publicly advocate for democracy in 2018.
She is known for intensely criticizing the local government of Khanh Hoa Province in its management of land purchases by Chinese nationals. She also opposes the way the Vietnamese government handles its sovereign disputes with China in the South China Sea.
Arrested June 24, 2020. Charged under Art. 117 (2015 Code).
June 24, 2020
Khanh Hoa province Public Security, Khanh Hoa province
Cam Thanh Bac Ward, Cam Lam District, (
map
)
The People's Court of Khanh Hoa province
freedom from arbitrary arrest or detention
liberty and security of the person
freedom of expression
According to the Public Security of Khanh Hoa Province, the local Investigation Agency arrested Nguyen Thi Cam Thuy and communicated the decision of prosecution against her in the afternoon of June 24, 2020.
The authorities accused her of flag desecration (both of the national flag and Communist Party flag), and live-streaming to defame and offend the Party - State during the Tet in holiday 2020 and the anniversary of 45 years of Vietnam's reunification. They also insisted that she has stored dangerous materials in her house including two electric batons, knives, machetes, five 12kg-gas cylinders, and 120 litres of gasoline. We cannot verify the original source to see whether the violence accusation was true. However, considering that public security forces have tried to use this tactic to discredit Hue Nhu (Dang Thi Hue) and many other activists, we note that the government allegations of violence cannot be taken for granted in the absence of a free press environment.
Profile last updated: 2020-08-15 17:41:12