Le Thanh Tung
Current Status: Sentenced to prison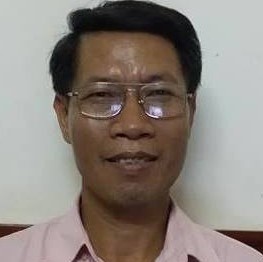 Other Names: Lê Thanh Tùng
Date of Birth: 1968
Gender: M
Ethnicity: Kinh
Occupation: Veteran
Last Known Prison: Ba Sao prison, Nam Ha province
Areas of Activism:
Known Affiliations:
Highlighted Human Rights Concerns:
Former Political Prisoner
Denial of Adequate Medical Treatment or Supplies
Harsh Physical and Administrative Conditions
Details - Background, History of Activism.
La Thanh Tung is a veteran and has worked as a freelance journalist.
After leaving the military, Le Thanh Tung began to support those working against land and labor injustices and wrote on issues such as human rights and democracy. He was also a supporter of pro-democracy group, Bloc 8406. At the time of his second arrest, he was planning to establish a pro-democracy organization called the "National Force to Launch the Democracy Flag," along with Tran Anh Kim and four others he had not met in person.
In the years leading up to his 2011 arrest, he was detained by police in Hanoi 13 times.
Arrested December 1, 2011. Sentenced to 4 years in prison under Art. 88 (1999 Code). Released June 29, 2015.
August 11, 2012
4 years in prison
December 1, 2015
June 29, 2015
Arrested December 15, 2015. Sentenced to 12 years in prison under Art. 79 (1999 Code). Expected Release is December 15, 2027.
December 16, 2016
Vo An Don
12 years in prison
December 15, 2027
First arrest:
Le Thanh Tung was detained in December 2011 and sentenced in a one-hour trial in August 2012 to five years in prison (later reduced to four) under Article 88 for his ties to Bloc 8406. He was released a five months early from prison, in June 2015, in what some believe was a political move.
Second arrest:
Le Thanh Tung was re-arrested in December 2015 and tried on December 16, 2016, in Thai Binh province, alongside Tran Anh Kim. He was sentenced to 12 years in prison and four years of house arrest.
May 2017:
Kim and Tungs' appeals of their sentences were denied on May 26, 2017.
August 2017:
December 2016:
US Ambassador to Vietnam at the time, Ted Osius, expressed worries after Kim and Le Thanh Tungs' trial.
Profile last updated: 2021-09-13 16:47:21