Dang Vu Luong
Current Status: At risk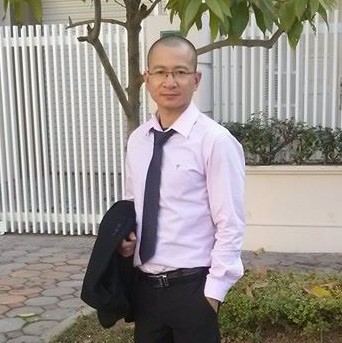 Other Names: Đặng Vũ Lượng
Date of Birth: 1971
Gender: M
Ethnicity: Kinh
Occupation: Engineer
Areas of Activism:
Anti-corruption
Democracy
Environment
Freedom of expression
Known Afilliations:
Details - Background, History of Activism, Contact Information.
August 22, 2019: kidnapped from private residence and detained
Detention
Harassment at private residence
Police interrogation
August 22, 2019
Public security
Private apartment of a friend, Ha Noi (
map
)
freedom from arbitrary arrest or detention
liberty and security of the person
freedom of expression
freedom of association
respect of privacy, family, home, and correspondence
Around 9:00 am on August 22, a local police officer named Tu and two other security officers visited the apartment of Ms. My, a pianist and friend of Luong, and requested to see him. They then "invited" him to discuss some issues at the Office of Public Security of Quang An Ward.
At 11:30 am, Ms. My went to the office to check the situation of Luong, only to find out that they forced Luong to go to another location for further interrogation. The alleged content of the talk included Ms Doan Trang's information (she is a Vietnamese prominent activist and journalist that is constantly facing harassment from the public security forces), his involvement in the Don't be Afraid documentary film, and the activities of Green Trees in general.
At 17:00 pm, members of Green Trees gathered at the Office of Public Security's Investigation Agency at Nguyen Gia Thieu street, Hoan Kiem District, Ha Noi, to demand an explanation on Luong's detention and to demand his release. During the standoff, two members of the group, Nguyen Van Phuong and Trinh Hoang Thanh, were also arrested and beaten in a separate room.
However, after hours of struggle, Luong, Phuong, and Thanh were all released at 10:30 pm on the same day.
Profile last updated: 2019-09-18 02:29:54