Huynh Anh Tu
Current Status: At risk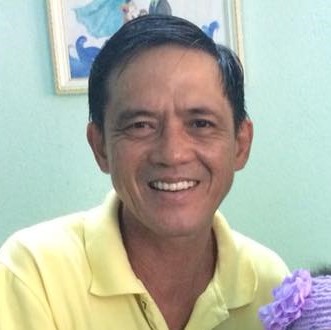 Other Names: Huỳnh Anh Tú, Tư Rề
Date of Birth: February 15, 1968
Gender: M
Religion: Christian (Catholic)
Ethnicity: Kinh
Areas of Activism:
Democracy
Environment
Freedom of expression
Human rights
Sovereignty
Known Affiliations:
Communities At Risk:
Highlighted Human Rights Concerns:
Former Political Prisoner
Married former political prisoners Pham Thanh Nghien and Huynh Anh Tu arrived safely in Houston with their daughter on April 13. In Houston, Nghien told the Little Saigon magazine that her family was held at Tan Son Nhut International Airport for two hours before being allowed to board because officials wanted to make sure that US Secretary of State Blinken was indeed coming to Vietnam. During their months-long process of preparation, Nghien said she was repeatedly advised by U.S. consulate officials to keep a low profile and not say anything, especially on social media.
Details - Background, History of Activism, Family Situation, Contact Information.
Huynh Anh Tu is a former political prisoner and a blogger who lives and works in Saigon.
In 2016, Huynh Anh Tu married Pham Thanh Nghien, a former political prisoner who has lived in Loc Hung since 2014. They have a toddler and had just completed building their own house in Loc Hung vegetable garden one week before the new house was torn down during the forced evictions on January 4 and 8, 2019.
Profile photo source: Facebook Huỳnh Anh Tú
On December 29, 1999, Huynh Anh Tu was arrested when he was distributing documents calling on Vietnamese people to raise their voices against the Vietnamese Communist Party. He was held in incommunicado detention and denied access to family and a lawyer for 17 months from December 1999 to May 2001. In a two-week trial from May 16-29, 2001, with no lawyers or family present, Huynh Anh Tu was sentenced to 14 years in jail and seven years under house arrest for "terrorism offense" (Article 84, Article 52, and Article 46 of the 1999 Penal Code).
Tu reported that investigators severely tortured him with serious inhuman treatments in detention and prison, such as beating his head, chest, and face, being investigated for three days and nights, being subjected to forced labor in prison, verbally assault, and solitary confinement.
Upon his release from prison in 2013, Huynh Anh Tu continued his activism via nonviolent struggle and blogging. Tu has written for Dan Lam Bao and Thong Luan about lesser-known political prisoners such as Nguyen Van Phuong, Le Van Minh, Son Nguyen Thanh Dien, Nguyen Van Rang, Father Pham Minh Tri, Professor Nguyen Manh Bao, etc. Moreover, Tu has written under another pen-name, Tư Rề ,criticizing Vietnamese Communist Party leaders, such as Nguyen Duc Chung, and Tran Hong Ha. Tu has also called for fundraising to help families of political prisoners and the Republic of Vietnam veterans.
After his release, the authorities refused to issue his identification documents, causing him trouble with traveling and finding a job.
Note: The 88 Project's researchers received much of the information in this profile from Huynh Anh Tu. We acknowledge that there are allegations of violence and terrorism in this case. However, we also recognize that the authorities often claim the use of violent methods in order to try to discredit activists. These allegations cannot be taken for granted in the absence of a free press environment in Vietnam, especially when the right to a fair trial was violated.
After his release, the authorities refused to issue his identification documents, causing him trouble with travelling and finding a job.
January 8, 2019: house destroyed during forced eviction at Loc Hung vegetable garden
Forced eviction
January 8, 2019
Local administration
Loc Hung vegetable garden, Ward 6, Tan Binh District, Ho Chi Minh City (
map
)
freedom of movement
respect of privacy, family, home, and correspondence
In the early morning of January 8, the authorities carried out their land-grabbing for the second day at Loc Hung vegetable garden, Ward 6, Tan Binh District, Ho Chi Minh City.
A house of former political prisoners Huynh Anh Tu and Pham Thanh Nghien was destroyed on this day. The couple just completed building their new house in Loc Hung with their ten-year savings, only to see that house destroyed a week after. Pham Thanh Nghien managed to leave to bring her one-year-old daughter to a safe place, thanks to a friend's support, while Huynh Anh Tu stayed behind and witnessed the destruction of their house at 4:25 pm.
Tu and Nghien's family is now in a particularly precarious situation: as a former refugee in Thailand and long-term political prisoner, Huynh Anh Tu does not have any identification papers, so they are unable to rent. Nghien and Tu's toddler has asthma, and they need a home with electricity for her to have access to a functioning nebulizer aspirator.
Note: Loc Hung vegetable garden is a six-hectare area that belongs to the Catholic Church of Vietnam in Ward 6, District Tan Binh, Ho Chi Minh City. That area has been in dispute between the local government and the households for nearly twenty years. The authorities prevented the Loc Hung residents from legalizing their land use right even though the residents have valid documents to support their claim.
The negotiation ended with the first forced eviction on January 4, destroying around 10 houses by a powerful force, including police, civil defense forces, and volunteer youth, with equipment such as bulldozers and firetrucks. After the second day of land-grabbing on January 8, 2019, all 112 houses were totally destroyed.
Please read more on the land-grabbing at Loc Hung vegetable garden, here.
Profile last updated: 2023-04-19 04:19:14