Nguyen Quang A
Current Status: At risk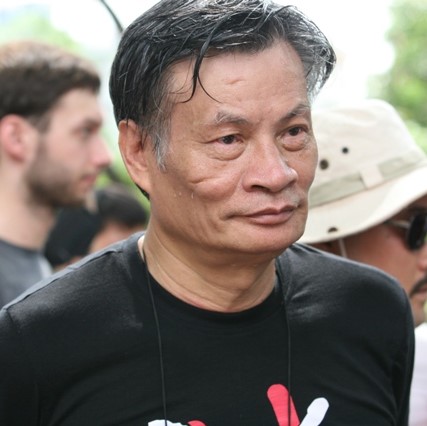 Other Names: Nguyễn Quang A
Date of Birth: 1946
Gender: M
Ethnicity: Kinh
Occupation: Entrepreneur
Areas of Activism:
Democracy
Economic reform
Environment
Sovereignty
Known Affiliations:
Details - Background, History of Activism.
Nguyen Quang A was educated in Hungary and worked as a computer scientist and in a civilian military position. He was once a member of the Communist Party.
Nguyen Quang A has long been a vocal critic of the Communist Party in Vietnam. In 2007, he helped found the Institute of Development Studies, a think tank, and then he and others co-founded the Civil Society Forum in 2013 in response to Decree 72, which further limited citizen's expression online. He also has organized against China's territorial claims in the South China Sea. Since the Formosa toxic waste spill in 2016, he has been a strong advocate for environmental rights.
In 2016, Nguyen Quang A unsuccessfully ran for a seat in the National Assembly as an independent candidate to draw attention to the lack of outside political participation in Vietnam. He appealed to Vietnamese citizens to exercise their political rights. He was supposed to meet with then-US President Barack Obama that year as well, but he was detained by plainclothes security officers during the visit.
On November 16, 2017, Nguyen Quang A, Bui Thi Minh Hang, and Pham Doan Trang were detained and later released after meeting with EU delegates. Nguyen Quang A reported that this was his fourteenth arrest in 2017 alone, highlighting the constant harassment and surveillance that activists face inside Vietnam.
In August 2019, Nguyen Quang A urged everyone to put the words "SUE CHINA" on t-shirts, jackets, helmets, cars, etc. after a Chinese surveying expedition in contested waters entered a Vietnamese-owned area known as Vanguard Bank. The ships left the area, but not before provoking a widespread public reaction to a perceived challenge to Vietnamese sovereignty.
Nguyen Quang A, Front Line Defenders
The 88 Project's archives
Dissident voices: Dr Nguyen Quang A, Vietnam Right Now, July 3, 2015
Vietnam's Communists put to the test as dissidents bid for Parliament, Reuters, March 3, 2016
With Views From the Inside, an Activist Challenges Vietnam's Rulers, The New York Times, June 3, 2016
September 18, 2018: prohibited from travelling to Australia
Travel restriction
September 18, 2018
Public security
Noi Bai International Airport, Ha Noi (
map
)
On September 18, Nguyen Quang A was barred from leaving the country to travel to Australia. In a separate trip, planned for early October, he hoped to travel to Brussels, to attend an EU hearing about human rights. He was stopped, searched, and questioned by security officers, and held for six hours total — even though his destination for this trip was not related to the EU hearing. He said this was the 20th time his travel was restricted since 2014.
Later, in October, Nguyen Quang A was scheduled to appear as a representative of Vietnamese civil society at the EU Parliament's hearing on the issue of EU-Vietnam Free Trade Agreement in Brussels. However, in order prevent him from attending that important meeting, police had confiscated his passport on September 18, 2018 and gave him back an edited passport - they used a pen to manually change his year of birth from 1946 into 1949. A only realized the isue on the morning of October 8, after the repeated reminders from a state official to check his documents. Later that same day, Nguyen Quang A still went to the airport with the old, edited passport. Suddenly, an official of Ministry of Public Security appeared and gave him another brand-new passport. A few hours later, Nguyen Quang A finally boarded the airplane headed to Brussels. His statement at the hearing can be found here.
Profile last updated: 2019-08-12 02:36:45