Ho Van Hai
Current Status: Released - at risk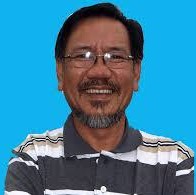 Other Names: Hồ Văn Hải, Hồ Hải
Date of Birth: 1964
Gender: M
Ethnicity: Kinh
Occupation: Blogger, Medical professional
Areas of Activism:
Highlighted Human Rights Concerns:
Former Political Prisoner
Online commentator
Hai was
released early
from prison on April 17, 2020. The reason for the early release is unknown.
On February 1, in a secret trial that was unknown to other activists, Dr. Ho Van Hai was
sentenced
to four years in prison and two years of probation in Ho Chi Minh City. He was tried under Article 88 for posting online content and rallying support for an election boycott and protests of Formosa following the 2016 environmental disaster. Hai had been in pre-trial detention since November 2016.
Details - Background, History of Activism.
Ho Van Hai is a medical doctor known by his social media name "Ho Hai."
Ho Van Hai has posted on social media about corruption and the 2016 Formosa enviornmental disaster.
Arrested November 2, 2016. Sentenced to 4 years in prison under Art. 331 (2015 Code), Art. 88 (1999 Code). Released April 17, 2020.
November 2, 2016
Art. 331 (2015 Code)
Art. 88 (1999 Code)
February 1, 2018
4 years in prison
November 2, 2020
April 17, 2020
Blogger Ho Hai was arrested on November 2, 2016 in Ho Chi Minh City under Article 88.
Over a year after being arrested, there is a new
update
on the situation of blogger Ho Van Hai (a.k.a. Dr. Ho Hai) in prison. He was transferred in early December to a new, harsher prison facility, which is taking a toll on his health. He is not receiving proper amounts of food or medication. Little information can be found regarding the status of his pre-trial investigation.
December 2017:
Blogger Ho Van Hai (a.k.a Doctor Ho Hai) was transferred from Phan Dang Luu detention center to Chi Hoa prison in early December. The transfer occurred suddenly, and unable to take his belongings, Dr. Ho Hai has had to sleep on the tiled floor without a mat for the past three weeks. The detention condition at Chi Hoa is harsher and more depriving, so Dr. Ho Hai's health has deteriorated rapidly. He's thinner and gaunter than before. In addition, the new prison strictly restricts the provision of supplies by the family, so he does not receive enough food and necessary medication.
Profile last updated: 2020-11-10 14:28:49