Ho Van Hai
Current Status: Released - exiled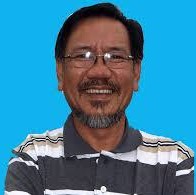 Other Names: Hồ Văn Hải, Hồ Hải
Date of Birth: 1964
Gender: M
Ethnicity: Kinh
Occupation: Blogger, Medical professional
Areas of Activism:
Highlighted Human Rights Concerns:
Former Political Prisoner
Online commentator
Hai was
released early
from prison on April 17, 2020. The reason for the early release is unknown.
On February 1, in a secret trial that was unknown to other activists, Dr. Ho Van Hai was
sentenced
to four years in prison and two years of probation in Ho Chi Minh City. He was tried under Article 88 for posting online content and rallying support for an election boycott and protests of Formosa following the 2016 environmental disaster. Hai had been in pre-trial detention since November 2016.
Former Political Prisoner Ho Van Hai was allowed to come to the US even though technically still has two years of probation left. Hai was arrested in 2016 and spent four years in prison for "anti-state propaganda." Through an undisclosed agreement with the United States, the Vietnam government allowed Hai to leave the country. It is not known what the conditions were for his release. He arrived in Dallas-Fort Worth, Texas on May 10, 2021.
Details - Background, History of Activism.
Ho Van Hai is a medical doctor known by his social media name "Ho Hai."
Ho Van Hai has posted on social media about corruption and the 2016 Formosa enviornmental disaster.
Arrested November 2, 2016. Sentenced to 4 years in prison under Art. 331 (2015 Code), Art. 88 (1999 Code). Released April 17, 2020.
November 2, 2016
Art. 331 (2015 Code)
Art. 88 (1999 Code)
February 1, 2018
4 years in prison
November 2, 2020
April 17, 2020
UN Working Group on Arbitrary Detention
Profile last updated: 2021-06-03 03:24:42