Huynh Huu Dat
Current Status: Deceased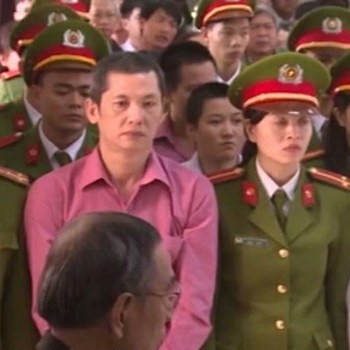 Other Names: Huỳnh Hữu Đạt
Date of Birth: 1970
Gender: M
Ethnicity: Kinh
Areas of Activism:
Highlighted Human Rights Concerns:
Former Political Prisoner
Denial of Adequate Medical Treatment or Supplies
Details - Background, History of Activism.
Huynh Huu Dat is from Binh Dinh province.
According to state-owned media, on Feb. 16, Dat and other members of his group "collaborated with overseas organizations" to "print and distribute leaflets" in Quy Nhon and An Nhon township, in Binh Dinh's Tuy Phuoc district. Binh Dinh newspaper said the leaflets had "content that appeals for support for a so-called 'interim national government of Vietnam,' speaks ill of current leaders, propagates and incites the people to subvert the government."
Arrested February, 2017. Sentenced to 13 years in prison under Art. 79 (1999 Code). Expected Release is February, 2030.
December 27, 2017
13 years in prison
February, 2030
Huynh Huu Dat was arrested in February 2017 and sentenced to 13 years of imprisonment and 3 years of probation under Art. 79 of the 1999 Criminal Code on December 27, 2017. Eight other members of the group were tried the same day and received from 3 to 14 years of imprisonment.
Profile last updated: 2021-12-22 04:46:06