Phan Thi Huong Thuy
Current Status: Sentenced to prison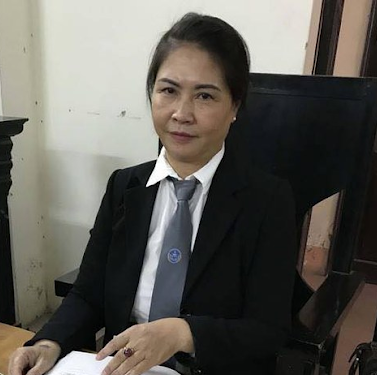 Other Names: Phan Thị Hương Thuỷ
Date of Birth: 1959
Gender: F
Ethnicity: Kinh
Occupation: Lawyer
Areas of Activism:
Known Affiliations:
Former lawyer Phan Thi Huong Thuy, 64, was sentenced to 12 months in prison for "abusing democratic freedoms" by a Hanoi court on July 7. Thuy allegedly defamed former National Assembly member Nguyen Van Chien in several articles posted online in 2018.
Details - Background, History of Activism.
Phan Thi Huong Thuy is a former lawyer of the Hanoi Bar Association.
Profile photo source: RFA Vietnamese
Thuy is not known in Vietnam as a human rights lawyer or an activist. She is usually involved in civil and commercial disputes. However, ever since Thuy was removed from the bar association, which she deemed an arbitrary action, she had pursued administrative complaints and then litigation against both the Ha Noi Bar Association and the Ministry of Justice.
Arrested September 19, 2022. Sentenced to 1 year in prison under Art. 331 (2015 Code). Expected Release is September 19, 2023.
September 19, 2022
Hanoi city public security, Hanoi
July 7, 2023
The People's Court of Hanoi, Hanoi
1 year in prison
September 19, 2023
freedom from arbitrary arrest or detention
liberty and security of the person
fair trial
On February 12, 2018, Nguyen Van Chien, the head of Hanoi Bar Association, signed a disciplinary decision against Phan Thi Huong Thuy on the deletion of her name from the list of Hanoi Bar Association. The reason for this decision was that Thuy had allegedly violated the Code of Ethics and Conduct for Vietnamese Lawyers. Thuy then lodged complaints about this decision to the Vietnam Bar Federation first, and further to the Minister of Justice. But the contents of the complaints were rejected and the decision to remove her from the Hanoi Bar Association remained.
In 2019, Thuy also sued the Minister of Justice to the People's Court of Hanoi City. The Court also returned the lawsuit petition saying that the disciplinary decision of Hanoi Bar Association was an internal decision, not falling under the subject matter for an administrative lawsuit. Thuy stated that all the decisions were issued subjectively and were made in violation of the law.
Since March 2018, Phan Thi Huong Thuy has denounced Nguyen Van Chien to the Vietnam Bar Federation for automatically transferring money from the lawyer members to another individual bank account, between 2017 and 2018, and actively retaining the amount of 1 billion VND, which was the membership fee that was needed to pay to Vietnam Bar Federation. She alleges Chien did this without going through the executive board of the Hanoi Bar Association, thus embezzling. Further, Thuy also denounced Chien for not being qualified to join the Hanoi Bar Association, particularly for not having a law university degree. However, the Vietnam Bar Federation concluded that there were no grounds for such accusations.
According to state media, Thuy has been accused of uploading 3 posts on Facebook with contents insulting the personal prestige and violating the legitimate rights and interests of Nguyen Van Chien (the former head of Hanoi Bar Association and the former vice president of the Vietnam Bar Federation).
Our observation on the potential reason for the charge against Thuy is that Thuy publicly denounced and lodged complaints about Nguyen Van Chien's alleged corruption, as well as complained about the process by which she was removed from the Hanoi Bar Association.
Note: Though Thuy is facing investigation under Article 331, she has not been formally detained. She is currently not in custody.
Profile last updated: 2023-07-12 14:47:46