Phan Son Tung
Current Status: Sentenced to prison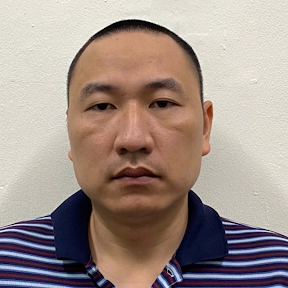 Other Names: Phan Sơn Tùng
Date of Birth: 1984
Gender: M
Ethnicity: Kinh
Occupation: Blogger, Entrepreneur
Areas of Activism:
Anti-corruption
Democracy
Freedom of expression
Human rights
Highlighted Human Rights Concerns:
Phan Son Tung was sentenced on July 3 to six years in prison on "anti-state propaganda" charges. Tung created and managed three YouTube channels which generated nearly 150 million views. He actively called for the formation of the Prosperous Vietnam Party and demanded that citizens be given more freedom to form associations and political organizations. In court, Tung acknowledged his actions but argued that they were not crimes.
Details - Background, History of Activism.
Phan Son Tung (from Ha Dong district, Hanoi) is the owner of Vinh Phuc Chemico Pharmaceutical Joint Stock Company.

Tung also owns two Youtube channel, "Son Tung TV" and "Vi Viet Nam Thinh Vuong" (For a Prosperous Vietnam) with thousands of subscribers, and a Facebook fan page called "Vi Viet Nam Thinh Vuong" [https://www.facebook.com/GocNhinPhanSonTung]
Profile photo: Tung at the public security office. Source
In August 2022, Tung started to call for the establishment of a new political party named "For a Prosperous Vietnam" and stated that this was not illegal under the Constitution of Vietnam.
Some videos were published on his YouTube channel "For a Prosperous Vietnam," which has more than 80,000 followers with the titles "Until 2026, 'For a Prosperous Vietnam' party will be a member of National Assembly" and "'For a Prosperous Vietnam' party - Vietnamese version of the US Republican Party".
All of the videos on his YouTube channel "For a Prosperous Vietnam" disappeared one day before Tung was arrested.
Arrested September 9, 2022. Sentenced to 6 years in prison under Art. 117 (2015 Code). Expected Release is September 9, 2028.
September 9, 2022
Hanoi city public security, Hanoi
Ha dong district, Hanoi (
map
)
July 3, 2023
6 years in prison
September 9, 2028
freedom from arbitrary arrest or detention
liberty and security of the person
freedom of expression
freedom of association
fair trial
political participation
In August 2022, Tung announced on his channels that he was planning to establish a political group/party with the name "For a Prosperous Vietnam". Tung insisted that this party could play a role of social criticism, keeping the Vietnamese Communist Party in check. He also explained that since Vietnam's constitution recognises the rights to form associations, this new entity could also be called an association.
However, roughly one month later, on September 6, 2022, the Investigation Security Agency of Hanoi city Public Security launched criminal proceedings against and temporarily detained Phan Son Tung for anti-state propaganda as defined under Article 117 of the 2015 Criminal Code.
The decisions were approved by the People's Procuracy of Hanoi city. This case is still under investigation.
Profile last updated: 2023-07-12 14:51:44