Vo Thanh Thoi
Current Status: Pre-trial detention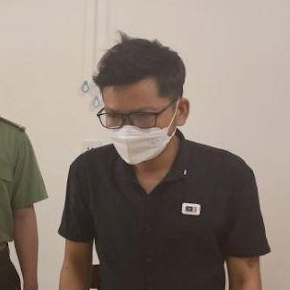 Other Names: Võ Thanh Thời
Date of Birth: 1989
Gender: M
Ethnicity: Kinh
Areas of Activism:
Anti-corruption
Freedom of expression
Highlighted Human Rights Concerns:
Details - Background, History of Activism, Contact Information.
Arrested September 22, 2022. Charged under Art. 331 (2015 Code).
September 22, 2022
Quang Ngai province public security, Quang Ngai province
Binh Nguyen commune, Binh Son district (
map
)
The People's Court of Quang Ngai province
freedom from arbitrary arrest or detention
liberty and security of the person
freedom of expression
On September 22, 2022, the Investigation Security Agency of Quang Ngai police announced that Vo Thanh Thoi was arrested for allegedly posting and sharing on his Facebook account content containing "anti-State propaganda" in violation of Article 331 of Vietnam's 2015 Criminal Code. They also proceeded to search Vo Thanh Thoi's home.
The Investigation Security Agency of Quang Ngai police continues investigating and expanding the case.

Our research into Thoi's Facebook account shows that the accusations seem to be exaggerated. In one of his accounts, Thoi shared nothing but some YouTube videos (concerning corruption, nepotism, and the socioeconomic conditions of Vietnam) that had already been taken down and provided no commentary. The other account had not been posting very often. The most recent post attacked the necessity of the mummification of Ho Chi Minh's corpse (posted in January 2022). Although the language is blunt, the expression clearly could not affect national security.
Profile last updated: 2022-11-14 20:44:28