Phung Thi Nga
Current Status: Sentenced to prison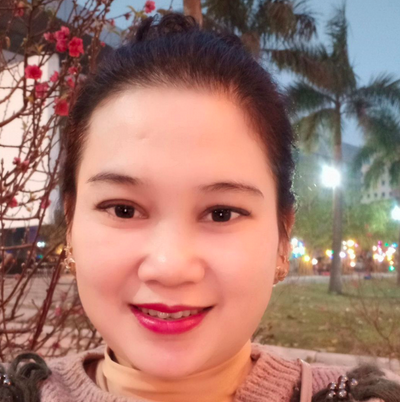 Other Names: Phùng Thị Nga
Date of Birth: 1981
Gender: F
Ethnicity: Kinh
Occupation: Blogger
Areas of Activism:
Communities At Risk:
Highlighted Human Rights Concerns:
Details - Background, History of Activism, Family Situation, Contact Information.
Phung Thi Nga was not known for any civil and political activism until her arrest. In October 2020, she started to share videos of land grab scenes in Vinh Phuc Province on her YouTube channel and Facebook accounts, calling on the local authorities to respect the constitution and law, and asking for justice for the victims. Additionally, she submitted many petitions seeking fair compensation and accountability from the authorities of Vinh Phuc for confiscation of her family's and co-defendants' agricultural lands.
Arrested October 4, 2021. Sentenced to 2 years in prison under Art. 331 (2015 Code). Expected Release is October 4, 2023.
October 4, 2021
Yen Lac District public security, Vinh Phuc province
May 26, 2022
The People's Court of Yen Lac district, Vinh Phuc province
2 years in prison
October 4, 2023
freedom from arbitrary arrest or detention
liberty and security of the person
freedom of expression
On October 5, 2021, state media announced that the Public security of Yen Lac District, Vinh Phuc province had urgently arrested Phung Thi Nga on October 4 for "abusing democratic freedoms" under Article 331 of the 2015 Criminal Code. Accordingly, an emergency warrant was issued by the People's Procuracy of Yen Lac district, Vinh Phuc province. Her home was also searched the same day.
According the indictment, from October 2020 to October 2021, Nga used various social media accounts, such as Đy Gia Truyền Thanh Nga, Thiết Bị Thông Minh, Vũ Văn Quân, and Dân oan Vĩnh Phúc to post slanderous information discrediting certain individuals and organizations in Yen Lac District, Vinh Phuc Province (examples pictured in the resources tab). Nga's actions caused "negative public opinion among cadres, Party members, public people, and destructively affected political security in the area."
Our investigations of her social media accounts, however, show that Nga merely peacefully criticized the local authorities' policy regarding land dispute issues (between land rights petitioners in Vinh Phuc province and DOJI corporation, the investor of the Nam Vinh Yen New Urban Area), and called for her family and the victims' justice. Further, Nga's social media accounts have rather limited reach and are unlikely to be able to cause any security disruption. Her most viewed video has around 2,000 views in total.
On May 26, 2022, Phung Thi Nga was tried and sentenced to 24 months in prison. It's unclear if she was represented by defense counsel.
Profile last updated: 2022-07-23 19:39:45