Le Manh Ha
Current Status: Sentenced to prison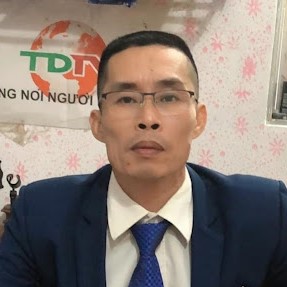 Other Names: Lê Mạnh Hà
Date of Birth: February 21, 1970
Gender: M
Ethnicity: Kinh
Occupation: Blogger
Areas of Activism:
Anti-corruption
Land rights
October 2022:
On October 25, a court in Tuyen Quang Province sentenced independent journalist Le Manh Ha to eight years in prison plus five years of probation for "anti-state propaganda." Ha was accused of producing 21 video clips on his YouTube channel and posting 13 articles on his Facebook page about land grabs and corruption. He was arrested in January 2022. The trial lasted just two days. Unlike many other trials of this type, Ha's wife was allowed inside the courtroom while others were allowed to watch the proceedings via CCTV in a nearby room. Ha was represented by four lawyers who later told reporters that the prosecution failed to show that Ha had violated Article 117.
Shawn Crispin, senior Southeast Asia representative for the Committee to Protect Journalists, has issued a statement regarding the conviction of Le Manh Ha: "Vietnamese authorities must free journalist Le Manh Ha, who was wrongly convicted and harshly sentenced to eight years in prison for merely doing his job as a journalist. … Vietnam must stop equating independent journalism with criminal behavior and release all the journalists it wrongfully holds behind bars."
Vu Minh Tri, a former officer of the General Department of Military Intelligence, told RFA: "People like Le Manh Ha, Nguyen Lan Thang…. were the sparks that started the big sparks in the struggle for freedom and human rights that could burn down the totalitarian dictatorship, so it's not surprising that they were condemned so severely."
Details - Background, History of Activism, Contact Information.
Arrested January 12, 2022. Sentenced to 8 years in prison and 5 years probation under Art. 117 (2015 Code). Expected Release is January 12, 2030.
January 12, 2022
Tuyen Quang public security, Tuyen Quang province
October 25, 2022
The People's Court of Tuyen Quang Province
8 years in prison and 5 years probation
January 12, 2030
freedom from arbitrary arrest or detention
liberty and security of the person
freedom of expression
fair trial
Speaking with the VOA, Ma Thi Tho, Ha's wife, explained that on the morning of January 12, her husband was arrested in Chiem Hoa District when he was on his trip to invite people to his daughter's engagement party. Ha was escorted back to his house in Kim Phu Ward, Tuyen Quang City, where the couple was held while more than 50 police officers guarded and searched their house. Over 20 books (all law books published by sanctioned publishers in Vietnam) and two laptops were taken away.
It wasn't until January 13 that the Public Security of Tuyen Quang issued the arrest notification to Ma Thi Tho, stating that Ha was arrested for the investigation against him concerning Article 117.
According to the investigating report, the local authorities accused Ha of compiling, posting, and sharing articles and video clips with propaganda content on social media sites, including YouTube and Facebook, in order to distort and defame the people's government, to insult President Ho Chi Minh, and to spread fabricated news.

Our initial investigation shows that his channel is rather moderate in tone and focuses mainly on land issues.
September 2022:
Le Manh Ha had his trial postponed for the second time in two weeks. The first trial date of September 19 was initially rescheduled for September 26. Ha's lawyer, Le Dinh Viet, said he was notified shortly before the second date that the prosecutor was "too busy."
Profile last updated: 2022-10-31 21:03:06