Nguyen Thien Nghia
Current Status: Pre-trial detention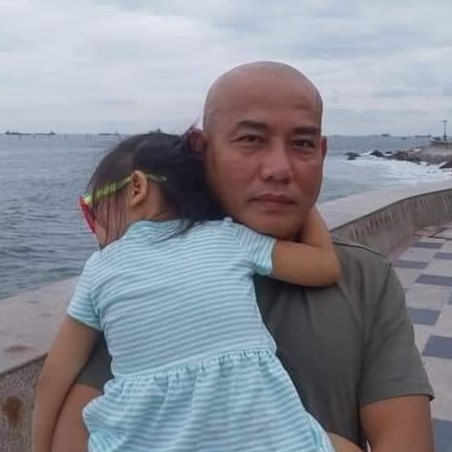 Other Names: Nguyễn Thiên Nghĩa
Date of Birth: October 4, 1971
Gender: M
Ethnicity: Kinh
Occupation: Entrepreneur
Areas of Activism:
Highlighted Human Rights Concerns:
Prolonged Incommunicado Detention
Online commentator
Details - Background, History of Activism, Family Situation, Contact Information.
Nghia is a businessperson and rarely talks about political issues, either online or in real life. However, after major failures of the Vietnamese government in containing COVID and in addressing the livelihoods of millions of people, Nghia started to criticize and express his dissatisfaction with the regime.
Arrested October 21, 2021. Charged under Art. 288 (2015 Code).
October 21, 2021
Vung Tau City public security, Ba-Ria Vung-Yau province
The People's Court of Vung Tau City
Dang Dinh Manh
freedom from arbitrary arrest or detention
liberty and security of the person
freedom of expression
On October 21 2021, the Public Security of Vung Tau City indicted and arrested Nguyen Thien Nghia for "unlawfully uploading and using internet information and communication information," in accordance with Article 288 of the 2015 Criminal Code. If convicted, he faces up to five years in prison, as well as administrative fines.
The utilization of this article is random and unprecedented, as it is specifically designed to deal with internet providers and similar individuals who possess and use the information of internet users without authorization.
As many State sources describe, Nghia was accused of slandering the Party's leadership and distorting COVID-19 policies, both of which are usually considered a charge under Article 117.
Our investigation shows that Nghia's Facebook has nothing to do with the accusations of the authorities. Many of his friends insist that he is a pacifist, moderate in tone, and that he only criticised the government's policy concerning COVID without using any indecent language.
The utilization of a random criminal article such as Article 288 again proves the arbitrariness of the Vietnamese judicial system.
Profile last updated: 2023-05-06 19:08:55