Nguyen Van Nhanh
Current Status: Likely released - at risk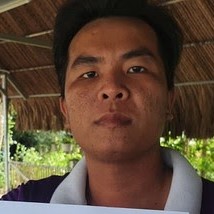 Other Names: Nguyễn Văn Nhanh
Date of Birth: 1992
Gender: M
Ethnicity: Kinh
Last Known Prison: Dong Nai Public Security Detention Center, Dong Nai province
Areas of Activism:
Highlighted Human Rights Concerns:
Former Political Prisoner
Online commentator
Details - Background, History of Activism.
Nhanh lives and works in Trang Bom District, Dong Nai Province. Profile photo source: Thanh nien
Nhanh was said to have posted videos between May and June 2020 with content defaming two local deputy chairpeople. The two complained to the police, and Nhanh was subsequently arrested. Nhanh said that his videos only discussed criticism of the way the two chairpeople handled local land disputes.
Arrested January 7, 2021. Sentenced to 1 year in prison under Art. 155 (2015 Code). Expected Release is January 7, 2022.
January 7, 2021
Trang Bom District public security, Dong Nai province
January 7, 2021
The People's Court of Trang Bom District, Dong Nai Province
1 year in prison
January 7, 2022
freedom from arbitrary arrest or detention
liberty and security of the person
freedom of expression
fair trial
Facebooker Nguyen Van Nhanh was sentenced on January 7 to one year in prison by a Dong Nai court for "offending" an official whom he accused of mismanaging a local land dispute in Dong Nai Province. In several livestreams, Nhanh only accused the officials of being cruel and not caring about the people they represented. He also said that if they do not want to do their jobs that they should just resign.
Nhanh was not subject to pretrial detention. He faced a restriction of movement order until escorted to the trial on January 7.
Profile last updated: 2022-05-29 19:27:31