Le Van Phuong
Current Status: Sentenced to prison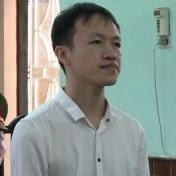 Other Names: Lê Văn Phương
Date of Birth: 1990
Gender: M
Ethnicity: Kinh
Last Known Prison: Gia Trung prison, Gia Lai province
Areas of Activism:
Environment
Human rights
Sovereignty
Highlighted Human Rights Concerns:
Denial of Legal Representation
Prolonged Incommunicado Detention
Details - Background, History of Activism, Family Situation.
According to the information published by the Police of Kon Tum province, Phuong has employed some methods to express his concerns about the Vietnamese government, such as writing and distributing flyers, banners, etc at public spaces in Kon Tum city, since June 2018. From the conversation between his wife and Defend the Defenders, it's known that Phuong had used his Facebook account to criticize the Vietnamese government on several issues, such as human rights, the draft law on special economic zones, and pollution. He also took part in several demonstrations, such as the one that took place on June 10, 2018, to show disagreement towards the two bills on Special Economic Zones and Cyber Security.
Kon Tum Police Contiously Harash Wife of Prisoner of Conscience Le Van Phuong after Imprisoning Him for "Conducting Anti-state Propaganda", Defend the Defenders, January 19, 2020
Xét xử đối tượng có hành vi "Làm, tàng trữ, phát tán hoặc tuyên truyền thông tin, tài liệu, vật phẩm nhằm chống Nhà nước Cộng hòa xã hội chủ nghĩa Việt Nam", Kon Tum Police, August 2, 2019
Arrested October 17, 2018. Sentenced to 7 years in prison and 3 years probation under Art. 117 (2015 Code). Expected Release is October 17, 2025.
October 17, 2018
Kon Tum province public security, Kon Tum province
Kon Tum city, Kon Tum province (
map
)
August 2, 2019
The People's Court of Kon Tum Province
7 years in prison and 3 years probation
October 17, 2025
freedom from arbitrary arrest or detention
liberty and security of the person
freedom of expression
fair trial
Phuong was arrested on October 17, 2018, without prior warning or a court's order. He was held in pre-trial detention until August 2, 2019, which is almost 10 months. During his pre-trial detention, the public security often summoned his wife to the local police station to threaten her and pressure her to persuade Phuong to confess his guilt, but Phuong's wife refused. He was tried on August 2, 2019, without a lawyer.
The People's Court of Kon Tum province sentenced him seven years in prison and three years of probation for "conducting anti-state propaganda" under Article 117 of the 2015 Criminal Code. Phuong never admitted his guilt.
On November 12, 2019, he was transferred to Gia Trung prison to serve his sentence.
Kon Tum Police Contiously Harash Wife of Prisoner of Conscience Le Van Phuong after Imprisoning Him for "Conducting Anti-state Propaganda", Defend the Defenders, January 19, 2020
Xét xử đối tượng có hành vi "Làm, tàng trữ, phát tán hoặc tuyên truyền thông tin, tài liệu, vật phẩm nhằm chống Nhà nước Cộng hòa xã hội chủ nghĩa Việt Nam", Kon Tum Police, August 2, 2019
Profile last updated: 2020-02-18 00:59:19