Phan Van Binh
Current Status: Sentenced to prison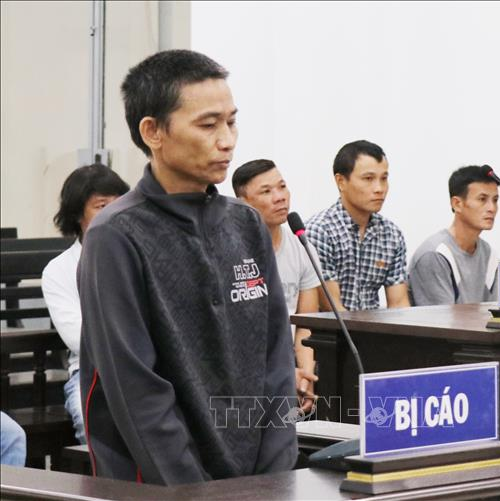 Other Names: Phan Văn Bình
Date of Birth: 1972
Gender: M
Ethnicity: Kinh
Occupation: Factory worker
Areas of Activism:
Highlighted Human Rights Concerns:
Prolonged Incommunicado Detention
Details - Background, History of Activism.
Binh lives and works in Cam Lam District, Khanh Hoa Province.
Profile photo source: Voice of Vietnam
Since 2015, Binh has usually uploaded Facebook posts opposing the rule of the Communist Party. However, he never called for violent or radical actions.
Arrested February 8, 2018. Sentenced to 14 years in prison under Art. 109 (2015 Code). Expected Release is February 8, 2032.
February 8, 2018
Khanh Hoa province Public Security, Khanh Hoa province
Cam Lam District, Khanh Hoa province (
map
)
January 22, 2019
The People's Court of Khanh Hoa province
14 years in prison
February 8, 2032
freedom from arbitrary arrest or detention
liberty and security of the person
freedom of expression
freedom of association
Phan Văn Binh was reportedly arrested and detained from February 8, 2018 at the prison camp of Khanh Hoa Public Security.
He was accused of contacting a Facebook account named Kelly Trieu Thanh Hoa in 2015, and he was subsequently introduced to the Provisional National Government of Vietnam, which opposes the ruling Communist Party. He then allegedly became a member of the organization and was simply assigned the task of sharing information and mobilizing local residents to participate in the organization.
His posts on the Facebook account named "An Phan" were considered to slander the image of Ho Chi Minh and others leaders of the party and the state.
The combination of these activities resulted in Binh being sentenced to 14 years of imprisonment for "attempting to overthrow the People' regime."
The government has previously targeted others for allegedly joining this or other overseas groups that oppose the ruling Community Party. However, affiliations with these groups claimed by the authorities are difficult to prove and should not be taken for granted in a one-party state that controls all independent media.
Profile last updated: 2020-02-17 14:14:45