Nguyen Anh Tuan
Current Status: At risk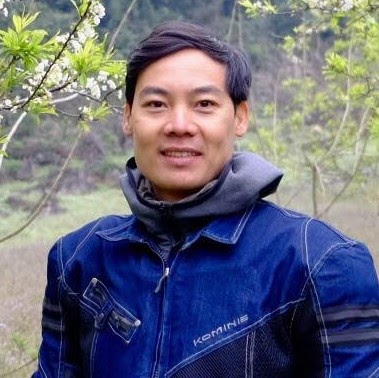 Other Names: Nguyễn Anh Tuấn
Date of Birth: May 15, 1983
Gender: M
Occupation: Medical professional
Areas of Activism:
Known Affiliations:
Details - Background, History of Activism, Contact Information.
November 24, 2019: blocked from attending environmentally themed concert at the city's Opera House
Physical assault in a public space
November 24, 2019
Public security
Hanoi's Opera House (
map
)
liberty and security of the person
On November 24, 2019, Hanoi public security forces blocked a group of environmental activists' access to an environmentally-themed piano concert by pianist Pho An My, held in the city's Opera House. Some Green Trees activists had hoped to attend the event, but many police officers surrounded the Opera House, stopping people from live-streaming or taking pictures, and monitoring concertgoers as though they were criminals.
Cao Vinh Thinh and her husband arrived at the event on motorbike, only to be stopped by the police, forced into a car, and driven home by the authorities. She told Radio Free Asia that the public security forces were aggressive towards them.
Nhat Ky Yeu Nuoc, reposting a statement from Green Trees, reported that more than ten concertgoers were prevented from attending the concert in a similarly aggressive manner, among them Green Trees members Nguyen Anh Tuan and Dang Vu Luong. They were forced into a car and taken home by the public security.
Green Trees also reported that the authorities were hostile towards the concert because they suspected that the organizers of the concert had received money from "foreign organizations" through Green Trees to fund the event. So the production team and artists had constantly been harassed and "mentally tortured" during the three weeks that led up to the event. Newspaper articles about the event were ordered to be taken down. In reality, Green Trees said, the event was funded by ticket sales by the pianist's friends. In any event, the sources of funding should never be a reason for harassment against supporters and organizers of an artistic event. The government's behavior only shows that the environment is a sensitive issue in the eyes of the authorities.
Profile last updated: 2020-08-08 03:39:47