Nguyen Dinh Thuc
Current Status: At risk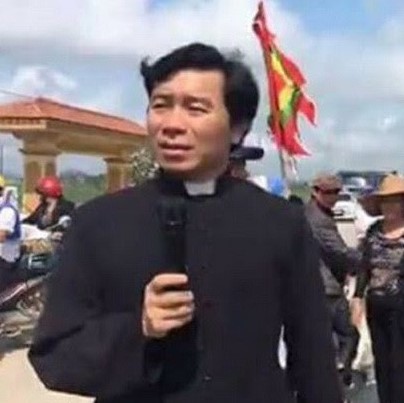 Other Names: Nguyễn Đình Thục, Gioan Baotixita (John the Baptist - First name at Christian baptism)
Date of Birth: April 10, 1978
Gender: M
Religion: Christian (Catholic)
Ethnicity: Kinh
Occupation: Religious leader
Areas of Activism:
Environment
Freedom of expression
Religious freedom
Details - Background, History of Activism, Contact Information.
November 21, 2019: banned from travelling abroad to attend a special mass
Travel restriction
November 21, 2019
Public institutions
Noi Bai International Airport (
map
)
Vietnamese authorities blocked the Catholic priest from travelling to Japan to attend a mass by the Pope, he said on Thursday (Nov 21, 2019), accusing the government of targeting him because of his environmental activism. The vague justification for the ban was to "protect national security and public order."
According to Thuc, he can still keep his passport, and the customs officers said that they do not know particular details on the ban, including the period of the ban or why there was no prior notification to Thuc. They mentioned that ir depends on the provincial authority and its communication with the Immigration Department.
Profile last updated: 2020-01-26 04:17:56