Tran Quoc Hien
Current Status: At risk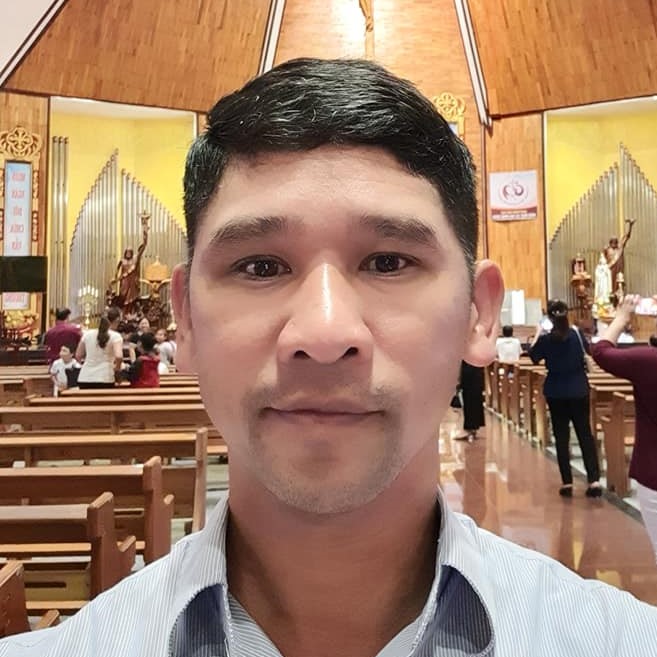 Other Names: Trần Quốc Hiền, Trong Nhan Tran (Facebook nickname)
Date of Birth: November 26, 1976
Gender: M
Religion: Christian (Catholic)
Ethnicity: Kinh
Occupation: Entrepreneur
Areas of Activism:
Anti-corruption
Democracy
Environment
Freedom of expression
Sovereignty
Details - Background, History of Activism, Family Situation, Contact Information.
Tran Quoc Hien, also known as Trong Nhan Tran, works as an entrepreneur in wooden furniture. He often joins religious activities in his hometown and shares them on Facebook.
Hien lives in Dak Mil District, Dak Nong Province.
Profile photo source: Facebook Trong Nhan Tran
Hien has been active on Facebook for several years, and he sometimes shares posts to raise awareness on the environment, politics, and other issues. Hien desires a society with democracy, human rights, and political pluralism, and he advocates for amending the Cybersecurity Law-- which was controversial but adopted in 2018 and came into force in January 2019-- to respect freedom of expression.
September 26, 2019: invited to work with public security regarding his online activities on Facebook
Police interrogation
September 26, 2019
Public security
Dak Mil District, Dak Nong Province (
map
)
On September 26, 2019, Tran Quoc Hien, whose Facebook account is Trong Nhan Tran, was invited to work with the public security of Dak Mik district, Dac Nong province regarding his activities on Facebook.
At the police station, four security officers from provincial and district levels questioned Hien as to whether he owned the Facebook account Trong Nhan Tran. Security forces printed out some articles, asked if he posted them, and alleged that they contained "the signal" of inciting and defaming the state. They also asked Hien about his relationship with some of his friends on Facebook.
Hien finally signed a report about the meeting and went home safely at noon on the same day.
April 14, 2020: summoned for questioning about his Facebook posts
Police summons
April 14, 2020
Public security
Tran Quoc Hien (Facebook Trong Nhan Tran) received an "invitation letter" to go to the Dak Lak police station on April 15 to discuss his Facebook posts criticizing the Vietnamese government and China. He refused to go.
Profile last updated: 2020-08-08 03:35:19