Cao Vinh Thinh
Current Status: At risk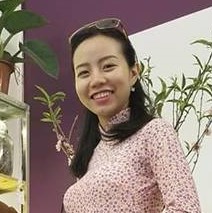 Other Names: Cao Vĩnh Thịnh
Date of Birth: 1988
Gender: F
Ethnicity: Kinh
Occupation: Entrepreneur
Areas of Activism:
Environment
Freedom of expression
Human rights
Known Affiliations:
December 2020:
Green Trees environmental activist Cao Vinh Thinh shared on her Facebook page a message to the authorities accusing them of continued harassment against her studies and business. Her small business, Zero Waste, has been subjected to constant abuses by the authorities, the latest one involving her landlord not renewing her lease due to government pressure.
Details - Background, History of Activism, Contact Information.
March 27, 2019: kidnapped and interrogated about her activism
Hacking into private property/account
Detention
Property confiscation
March 27, 2019
Public security
Headquarters of Investigation Security Agency, Ministry of Public Security No 3, Nguyen Gia Thieu Street, Hoan Kiem Ward, Ha Noi (
map
)
freedom from arbitrary arrest or detention
liberty and security of the person
life
freedom of expression
not be subjected to torture and degrading treatment
On March 27, 2019, Cao Vinh Thinh was kidnapped and detained from 9:00 am to 10:00 pm without any legal document while heading to her shop, Zero Waste Hanoi. At the headquarters of the Investigation Security Agency, Ministry of Public Security, located at No 3, Nguyen Gia Thieu Street, Hoan Kiem Ward, Ha Noi, Thinh was questioned on her peaceful environmental activities, especially her recent film "Don't be afraid" (originally "Dung so"). They demanded to know the film's content, contributors, or places where it would be released.
"Don't be afraid", released on March 16, 2019, is a documentary film on the civil society movement in Vietnam, produced by Thinh and her Green Trees group. This film contained some interviews with "sensitive individuals" such as Blogger Dieu Cay, the family of prisoner of conscience Hoang Duc Binh, and victims of the Formosa environmental disaster, which is likely the main reason for her detention.
During her interrogation, she was not allowed to contact her relatives, and police confiscated one laptop and two mobile phones. Because Thinh refused to provide a password, security officers used a technical device to access the content on her laptop. Meanwhile, they also called Thinh's mother to pick up her four-year-old daughter in the afternoon, implying that her interrogation would continue until very late.
June 13, 2019: barred from travelling to Thailand
Police interrogation
Property confiscation
Travel restriction
June 13, 2019
Public security
Noi Bai International Airport, Hanoi (
map
)
Environmental activist Cao Vinh Thinh was barred from travelling to Thailand on June 13, 2019. Security officers questioned for several hours and confiscated her passport. She was also kidnapped and interrogated in March 2019 over the content of a documentary film on the civil society movement in Vietnam, which was produced by the Green Trees group.
November 24, 2019: blocked from attending environmentally themed concert at the city's Opera House
Physical assault in a public space
November 24, 2019
Public security
Hanoi's Opera House (
map
)
liberty and security of the person
On November 24, 2019, Hanoi public security forces blocked a group of environmental activists' access to an environmentally-themed piano concert by pianist Pho An My, held in the city's Opera House. Some Green Trees activists had hoped to attend the event, but many police officers surrounded the Opera House, stopping people from live-streaming or taking pictures, and monitoring concertgoers as though they were criminals.
Cao Vinh Thinh and her husband arrived at the event on motorbike, only to be stopped by the police, forced into a car, and driven home by the authorities. She told Radio Free Asia that the public security forces were aggressive towards them.
Nhat Ky Yeu Nuoc, reposting a statement from Green Trees, reported that more than ten concertgoers were prevented from attending the concert in a similarly aggressive manner, among them Green Trees members Nguyen Anh Tuan and Dang Vu Luong. They were forced into a car and taken home by the public security.
Green Trees also reported that the authorities were hostile towards the concert because they suspected that the organizers of the concert had received money from "foreign organizations" through Green Trees to fund the event. So the production team and artists had constantly been harassed and "mentally tortured" during the three weeks that led up to the event. Newspaper articles about the event were ordered to be taken down. In reality, Green Trees said, the event was funded by ticket sales by the pianist's friends. In any event, the sources of funding should never be a reason for harassment against supporters and organizers of an artistic event. The government's behavior only shows that the environmental is a sensitive issue in the eyes of the authorities.
December 25, 2020: forced eviction from business rental location for history of criticizing government policy
Forced eviction
Harassment at private residence
December 25, 2020 - January 19, 2021
Public security
freedom of expression
freedom of movement
Starting in December 2020, environmental activist Cao Vinh Thinh reported that her environmental friendly business - "Zero Waste" - constantly faced harassment from the local authorities. Specifically, they pressured her two landlords where her two shops were located to evict her early, citing national security and local public order concerns.
This is a common strategy employed by the local authorities for several reasons. One of them might be that the authorities do not want to deal with all the work related to monitoring activists, so forcing them to leave helps them to avoid these burdens even though it violates most fundamental human rights. Other local authorities genuinely want to harass the activists to the point that they cannot sustain their livelihoods.
In case of Thinh, with two of her shops terrorized, even though Thinh has not recently participated in any demonstration or political campaign, the latter scenario is very likely.
Thinh was already evicted from two mentioned locations, but was able to find one place to rent thanks to the help of the community. She moved her shop on January 19, 2021.
Profile last updated: 2021-01-28 15:10:43