Vo An Don
Current Status: At risk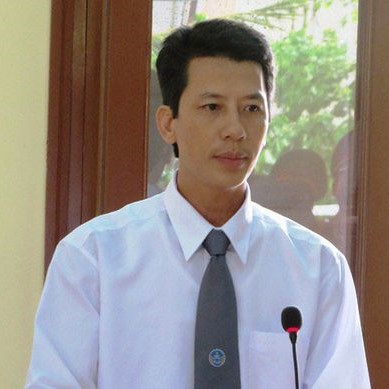 Other Names: Võ An Đôn
Date of Birth: 1977
Gender: M
Ethnicity: Kinh
Occupation: Lawyer
Areas of Activism:
Rule of law
Freedom of expression
Human rights
September 2022:
Prominent human rights lawyer Vo An Don and his family were stopped from boarding a flight to the United States just as they were about to board their flight to emigrate to the United States seeking political asylum. Don had been barred from practicing law for the past five years after he successfully defended families of victims who died in police custody. Don said he would now sue the government for violating his freedom of movement; his biggest concern now is whether his children will be allowed to return to school.
Details - Background, History of Activism.
Vo An Don is a lawyer who has defended political prisoners and victims of injustice. Due to his activism, he has often faced harassment and attempts to disbar him. In 2016, he was awarded the Human Rights Prize from the Vietnam Human Rights Network. Read more about his history as a the "farmer lawyer" and his long legal battle for his right to practice law, here.
November, 2017: disbarred by professional organization and judiciary
Dismissal
November, 2017 - April, 2019
Public institutions
Judiciary
Ministry of Justice
Bar Federation of Phu Yen province, Nguyen Hue street, Tuy Hoa, Phu Yen province (
map
)
freedom of expression
equal protection of the law
freedom from discrimination
The Vietnam Bar Association upheld the decision of a local organization to take away Vo An Don's license to practice law, despite a petition from over 100 lawyers asking the Bar Association to protect its members' freedom of expression. Don had appealed to the November 2017 decision from the Bar Federation of Phu Yen province to the national level after he received a notice disbarring him just days before he was set to appeal Nguyen Ngoc Nhu Quynh's (Me Nam's) 10-year sentence. Don believes he has been targeted for his work defending Quynh and others in political cases, but he says he will continue his work.
Don later appealed the decision to the Ministry of Justice. On November 24, 2018, Don received a reply to his complaint from the Ministry of Justice which upheld the decision to "disbar his name from the Bar Association" signed by Deputy Minister Phan Chi Hieu on November 11, 2018.
In December 2018, Don filed a lawsuit against the decision on the disbarment from the Ministry. However, a lower court, and then the People's High Court in Danang upheld the Ministry's decision in April 2019, officially and permanently disbarring Vo An Don.
Profile last updated: 2022-10-03 17:56:40