Trinh Van Toan
Current Status: At risk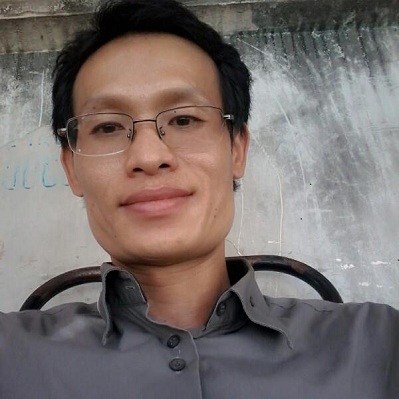 Other Names: Trịnh Văn Toàn, Trịnh Toàn
Date of Birth: August 8, 1979
Gender: M
Ethnicity: Kinh
Areas of Activism:
Democracy
Environment
Sovereignty
Details - Background, History of Activism, Contact Information.
February 17, 2018: evicted after participating in a memorial ceremony
Forced eviction
February 17, 2018
Individuals
Go Vap district, Ho Chi Minh City (
map
)
equal protection of the law
freedom of movement
freedom from discrimination
Likely due to pressure from local authorities, Trinh Van Toan was evicted. Mr. Trinh's eviction is allegedly a result of his participation in a memorial of soldiers and civilians killed by the army of China during a short war between Vietnam and China that took place during February to March, 1979.
On February 17, 2018 Trinh Toan and his wife, Nguyen Thanh Loan, together with several activists, held a small demonstration at the Tran Hung Dao monument in the Ho Chi Minh City's center to mark the 39th anniversary of the war, in which approximately 60,000 Vietnamese soldiers and civilians were killed by the Chinese army.
Loan said she and her husband have been forced to move from one place to another many times in recent months due to their social activities
June 17, 2018: beaten harshly during crackdown on potential protest
Detention
Maltreatment in police custody
Physical assault in a public space
June 17, 2018
Public security
Ben Nghe sub-district police station, 1 District, Ho Chi Minh City (
map
)
not be subjected to torture and degrading treatment
Amnesty International
According to the interview with Nguyen Thi Loan by RFA and Tin Mừng Cho Người Nghèo, Loan, Trinh Van Toan, and Vu Thi Thuong Huyen went to Saigon Natre-Dame Cathedral for the mass at 8:35 on June 17, 2018.
Because of their lateness, the church's security man asked them to wait outside for the next mass at 9:30. While they were waiting, some of policemen, both in uniforms and plain clothes, came and demanded to check Toan's bags without any legal order.
Because Toan did not let them check, they beat him until he fainted, while pulling Loan and Huyen to a car. Loan immediately made a phone call for a doctor but was prevented by police.
They then brought him to the car and transported three of them to the police station of Ben Nghe subdistrict.
Toan and Loan were put into a separated room, where they were beaten mainly in their heads by many young police in green uniforms. When Toan fell down, they used their batons to hit him and even their shoes to step on his head. Toan then fell into an unconscious state.
Meanwhile, they pulled Loan far from him and also attacked her with strong strikes, making her faint after a while.
After waking up and seeing Toan's head with bumps, bruises and bleeding, she ordered them to bring him to the hospital, but police did not accept. Instead, they called a doctor to simply feel his pulse and check his heart rate.
Around 1:00 pm, taking a chance when most of security forces were focused on another issue outside, Loan carried him out and asked for help from the others.
After around 20 minutes, an ambulance arrived to take him to hospital. Police pulled her back without allowing her to accompany him. They only let her go after the doctor's request.
At the hospital, because her phone had been confiscated at the police station, she tried to borrow a mobile phone and make a phone call twice, but was prevented by security forces. All she had at that time was approximately 300.000 VND (around 12 USD).
After being diagnosed with a brain concussion, Toan was admitted to the hospital for a treatment. Loan told the security forces to take responsibility for paying, because his condition was the consequence of their attack, and she also did not have money. However, apart from 1 million VND (around 42 USD) paid before, they refused to pay and disappeared silently soon after that. Loan had to borrow money by taking a motorcycle taxi to a friend's house.
On June 20, Nguyen Thi Loan posted on Facebook that Toan came home after being discharged from a Saigon hospital and then went to a Franco-Vietnamese hospital for a second opinion.
On June 18, Amnesty International called on the Vietnamese authorities to immediately release detainees who participated in demonstrations on June 10 and to investigate the crackdowns towards those peaceful protesters, including Trinh Van Toan.
Profile last updated: 2019-04-28 20:34:14