Nguyen An
Current Status: At risk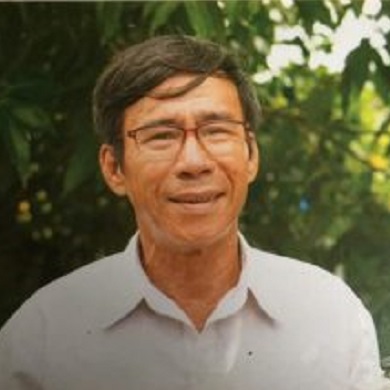 Other Names: Nguyễn An
Date of Birth: 1958
Gender: M
Ethnicity: Kinh
Areas of Activism:
Democracy
Freedom of expression
Sovereignty
Highlighted Human Rights Concerns:
Former Political Prisoner
Details - Background, History of Activism.
At the age of 16, Nguyen An volunteered to be a soldier of the Republic of Vietnam's army. After the reunification in 1975, he left the army and continued to fight for democracy in Vietnam.
In 1979, the authorities arrested and sentenced him to 4 years under the charge of "opposing the communist authority," which is the equivalent of the charge under Art. 109 of the current 2015 Criminal code ("overthrowing the people's administration"). He was released in 1983.
On June 10, 2018, he participated in a demonstration to protest against two bills on Special Economic Zones and Cybersecurity. Local police sent him a summons order, but he was busy and unable to meet with them.
August 15, 2018: kidnapped and held in incommunicado detention for nearly two weeks
Detention
August 15-27, 2018
Public security
A cafeteria about two kilometers from his village Le Loi 2, Quang Trung commune, Thong Nhat district, Dong Nai province (
map
)
freedom from arbitrary arrest or detention
liberty and security of the person
freedom of expression
freedom of peaceful assembly
political participation
At around 4:30 pm on August 15, 2018, police in uniform of Bau Ham 2 commune, Thong Nhat district, Dong Nai province, with plainclothes provincial police, arrested Nguyen An when he was having a drink with friend at a cafeteria, which is about two kilometers from his residence at Le Loi 2 Hamlet, Quang Trung commune.
Police took him to the police station of Quang Trung commune by motorcycles. His family was informed about the incident by the cafeteria owner. Nguyen An's family then went to police station to question them about his arbitrary arrest, and the police only said that he would go home soon.
However, at 7:00 pm on the same day, a seven-seat car from the Police Department of Ho Chi Minh City, with the blue registration number 50A-005.34 came to take him away. Because they drove very fast, his family failed to chase them.
Over the next days, his family went to question communal police on his location, as well as the reason for his arrest. Police again denied to answer and only revealed that he was in Ho Chi Minh City.
On August 20, 2018, his daughter, Nguyen Thi Tra My, and three others, including his wife, Dao Thi Hue, took a trip to Ho Chi Minh City to search for him. They first went to the police station at No.4, Phan Dang Luu street, Phu Nhuan district and were recommended to search for him at the Office of Ministry of Public Security, located at No.258, Nguyen Trai.
Fortunately, they met and recognised Phuc, a security officer cooperating with local police to kidnap Nguyen An in Dong Nai province. He again told them that there was nothing to worry about and that An would come home after a few days.
After four days of waiting, they went to that office again but received the same answer as on August 24, 2018.
Nguyen An only came home in the late night of August 27 after being held secretly for 12 days.
Profile last updated: 2020-08-07 19:06:01