Ngo Thanh Tu
Current Status: At risk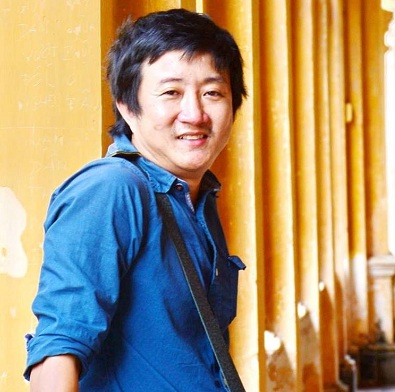 Other Names: Ngô Thanh Tú; Thiên Sầu (Facebook name)
Date of Birth: March 22, 1983
Gender: M
Ethnicity: Kinh
Occupation: Blogger
Areas of Activism:
Known Affiliations:
Details - Background, History of Activism, Contact Information.
August 30, 2018: kidnapped and tortured for 31 hours
Maltreatment in police custody
Property confiscation
August 30-31, 2018
Ba Ngoi Sub-District, Cam Ranh city, Khanh Hoa province (
map
)
humane treatment in detention
freedom of expression
At around 3:00 pm on August 30, 2018, Ngo Thanh Tu was illegally kidnapped by police in Ba Ngoi Sub-District, Cam Ranh city, Khanh Hoa province. At that time, he was riding a motorcycle to bring his friend from Cam Phuoc Dong commune back to Cam Ranh city. His phone was confiscated during the incident.
A group of plainclothes police raided them and forced them to stop riding at Dong Lac junction. They let his friend go back on Thanh Tu's motorbike but took Tu to Cam Ranh city police station.
Police questioned him about a Facebook account, namely Ngô Thanh Tú. When Ngo Thanh Tu denied owning that account, four policemen tortured him harshly to force him admit to owning Ngo Thanh Tu's Facebook account.
At 7:00 pm, police transferred him to Khanh Hoa province police station in Nha Trang city. From 8:00 pm until 8:00 pm next day, Ngo Thanh Tu was interrogated for 17 hours about a secret document posted on Ngô Thanh Tú's Facebook, without being beaten.
Ngo Thanh Tu blogged that that document with a SECRET seal, supposedly belonging to the Party Committee of the Centrally-run Businesses Sector in Khanh Hoa province, was leaked on the Internet before. When seeing it on Facebook, he saved and shared it on his private Facebook account. They wanted to accuse him of spreading the secret document.
At 8:30 pm, Khanh Hoa provincial police returned him to Cam Ranh city's police. Inside this police station, he was brutally beaten when refusing to write a commitment document according to their demands.
Around 10:00 pm, they brought him back home by a car. However, as soon as the car moved, one of two police started to hit Tu's head while the other helped to stabilize Tu for beating. They kept slandering and attacking Tu during a 1-kilometer trip before releasing him at a junction and leaving.
Without a cellphone, Ngo Thanh Tu had to go home by himself by taking a taxi in an injured situation.
At 10:30 pm, Facebooker Vũ Phong, who usually updated supporters on Tu's arrest, announced on Facebook that Tu arrived home.
On August 31, Ngo Thanh Tu's family went to Cam Ranh city's police station to ask about Tu's abduction. Police there denied arresting anyone named Tu but still accepted stuff that his family was bringing to him.
Meanwhile, police in Cam Phuoc Dong commune, where he lives, confirmed that he was arrested by Cam Ranh city's police.
August 31, 2018: Facebook account hacked for 48 hours
Hacking into private property/account
August 31 - September 1, 2018
Cam Ranh city, Khanh Hoa province (
map
)
Ngô Thanh Tú's facebook account was hacked for 48 hours.
After logging in to his account again on September 1, Tu confirmed that Ngô Thanh Tú's facebook account was hacked for 48 hours. At 9:40 pm on August 31, hacker wrote a fake confession that "Last time, I posted many articles with the untruthful contents, distorting the policies of Communist Party and State of Vietnam on my Facebook. I will delete these writings and advise everyone not to continue sharing and commenting."
Profile last updated: 2022-06-12 04:50:06