Le Thi Thu
Current Status: At risk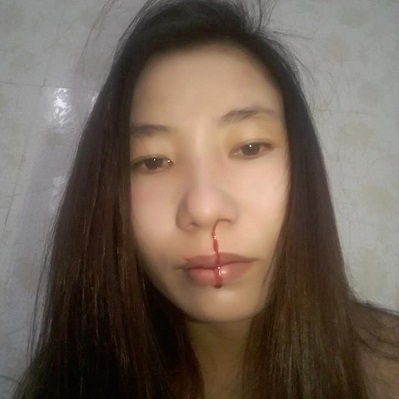 Other Names: Lê Thị Thư
Date of Birth:
Gender: F
Ethnicity: Kinh
Occupation: Freelancer
Details - Background, History of Activism, Family Situation, Contact Information.
She used to work for local website Dan Tri for eight years. Since March 2, 2017, she has been a freelance journalist, after deciding to quit the job.
Profile photo source: Facebook Thu Le
During her time working for local website Dan Tri, she reported on sensitive issues that state media was avoiding, such as land grabbing, environmental pollution, and petitioners.
She had been arrested two times before the incident on November 9, 2018. In 2017, because of her news on a protest of traders at An Dong Market, Ho Chi Minh City, she was detained and beaten by police. In another incident, police also left her in a remote area, near the Vietnam and Cambodia border while confiscating her phones, recorder, passport and and other properties.
November 9, 2018: kidnapped by public security
Detention
Intimidation
Property confiscation
Maltreatment in police custody
November 9, 2018
Public security
Bien Hoa Metro, Bien Hoa city, Dong Nai province (
map
)
freedom from arbitrary arrest or detention
liberty and security of the person
freedom of expression
freedom of peaceful assembly
At 12:00 pm on November 9, while interviewing the relatives of political prisoners who were sentenced because of their participation in demonstrations against the law on Special Economic Zone in Bien Hoa, Dong Nai Province, in a coffee shop near Bien Hoa Metro, Thu Le was kidnapped by a group of public security officers of Dong Nai province, led by vice captain Do Tuan Anh (aka Tuan 67).
At the public security post, Thu was harshly beaten by Tuan, causing her to have a prolonged bleeding nose and painful stomach. Tuan also threw her phones at her, then damaged her property by washing and soaking them in water.
Thu was forced to go back at 8:00pm without her phones.
After the incident, her Facebook account was attacked by Force 47, a cybersecurity military force run by the Vietnamese government, which prevented her from replying to inbox messages, commenting, or posting.
Being threatened by Tuan through messages, Thu Le decided to send a four-page denunciation report against Do Anh Tuan for his unlawful arrest, violent attack, and property damage on November 14. She requested to be compensated and for Tuan to apologize to her publicly.
November 22, 2018: detained by public security
Detention
November 22, 2018
Public security
A hotel in District 1, Ho Chi Minh City (
map
)
After being harassed two times by police, Le Thi Thu brought her daughter to a hotel in District 12, Ho Chi Minh City to sleep at 11:15 PM. Feeling unsafe, she decided to move out but was detained by police at 00:00. They then took her to police station of Hiep Thanh Ward and questioned her on her activities.
Police intended to confiscate her phone and MacBook but finally failed because of strong reaction from her, threatening them that she would go to Ministry of Public Security to ask for her confiscated properties.
She and her daughter were released at 8:00 AM the following morning.
Profile last updated: 2019-04-27 04:38:43